War in Syria: ISIS Capital Raqqa 'Completely Encircled' As U.S.-Backed Forces Cut Last Exit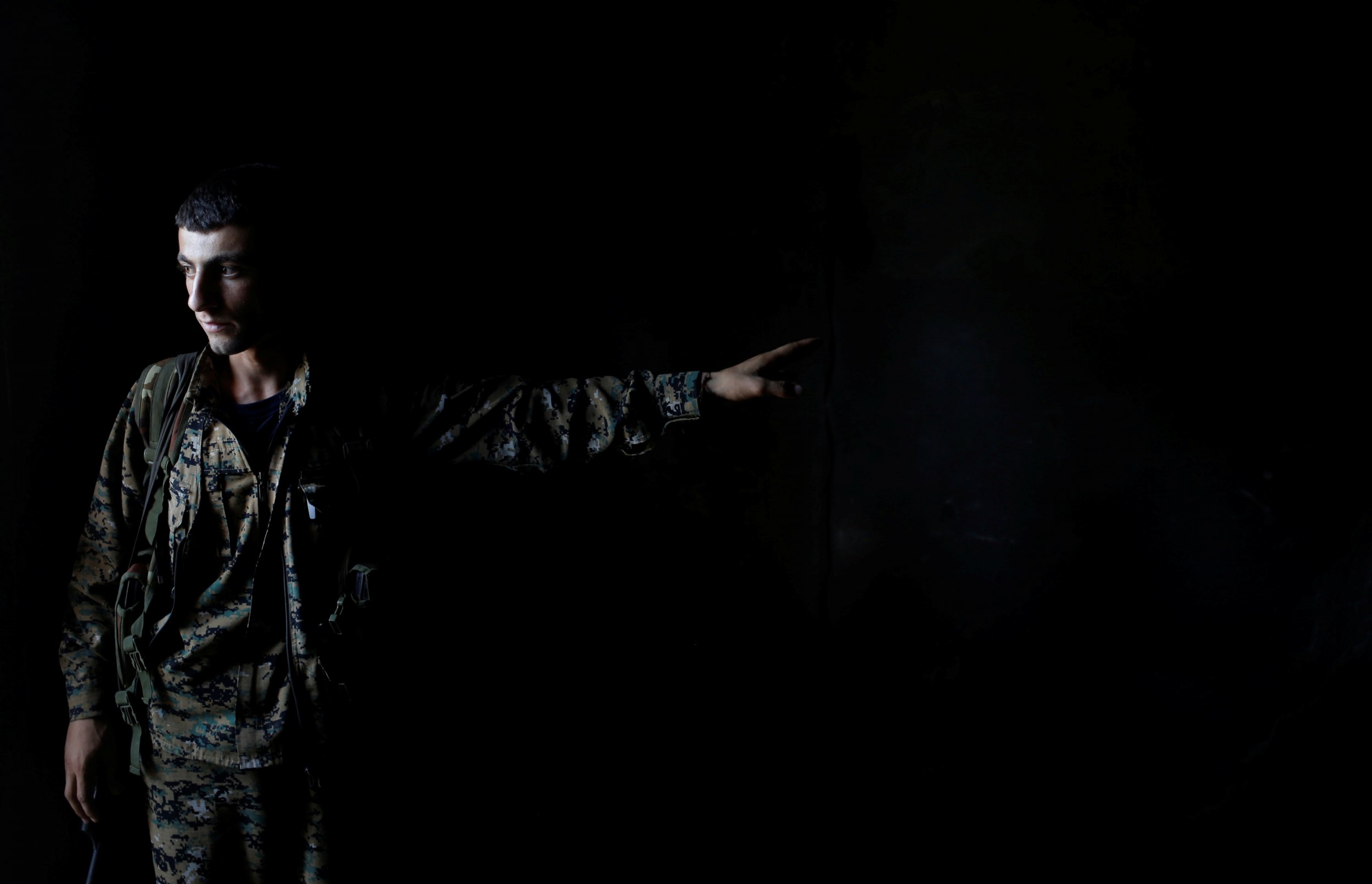 The U.S.-backed forces besieging the eastern Syrian city of Raqqa, controlled by the Islamic State militant group (ISIS), captured the last road out of the city on Thursday, a monitoring group confirmed to Newsweek.
Rami Abdelrahman, the director of the Syrian Observatory for Human Rights (SOHR), a U.K.-based group with an extensive network of sources on the ground in Syria, said the Arab-Kurdish coalition known as the Syrian Democratic Forces had "completely" encircled the ISIS de facto capital.
"They have besieged ISIS from everywhere. They have nowhere to go out," he told Newsweek by phone.
SDF fighters had been attacking Raqqa from the west, north and east but ISIS militants have still been able to flee via the south. But the capture of two villages south of Raqqa, Kasrat Afnan and Kasab, has closed the final route out of the city. The forces are now moving towards the Euphrates River south of the city.
The U.S.-led coalition, which is supporting the SDF with special forces, advisers on the ground and airstrikes, did not respond to a Newsweek request for comment. The SDF has been waging their offensive on Raqqa since June 6 and in the three weeks of combat since have wrestled a quarter of the city's neighborhoods from the jihadi group.
The encirclement of the Syrian city came on the same day that Iraqi forces seized the symbolic Al-Nuri Mosque from ISIS in the northern Iraqi city of Mosul. It was the location of ISIS leader Abu Bakr al-Baghdadi's declaration of a caliphate in July 2014.
After eight months of battle for Mosul, Iraqi Prime Minister Haider al-Abadi said the caliphate had collapsed.
"The return of al-Nuri Mosque and al-Hadba minaret to the fold of the nation marks the end of the Daesh state of falsehood," he said in a statement, using an Arabic acronym for the group.
Pockets of ISIS fighters and ISIS-controlled territory remain in the city but its fall could be just days away. A victory for Baghdad in Mosul would effectively split the ISIS state project in half.