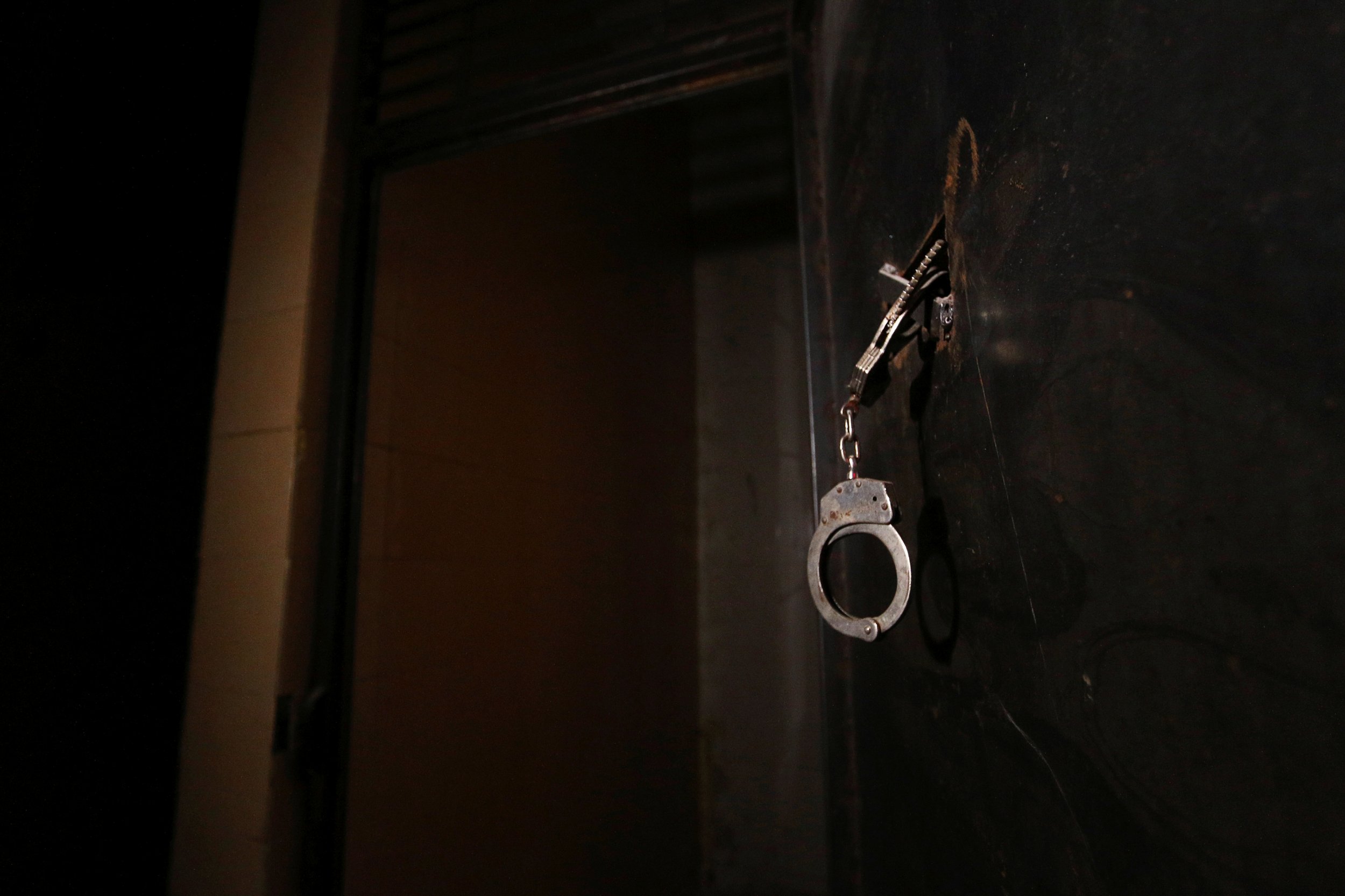 The U.S.-led coalition killed at least 57 people in an airstrike on one of the jihadi group's prisons in eastern Syria, a monitoring group said on Tuesday.
The Syrian Observatory for Human Rights, a U.K.-based group that has a wide network of sources on the ground in Syria, said the strike took place at dawn on Monday in the eastern town of al-Mayadin.
Rami Abdelrahman confims to Newsweek that the strike killed 42 prisoners, 11 Islamic State militant group (ISIS) fighters and four ISIS guards.
He says the prison was the former home of leader for the Al-Qaeda-affiliated group that was once known as the Nusra Front but has now rebranded to become Jabhat Fateh al-Sham.
"The Coalition conducted strikes on known ISIS command and control facilities and other ISIS infrastructure in Mayadin, Syria, June 25 and 26," the U.S.-led coalition told Newsweek in a statement.
"The removal of these facilities disrupts ISIS's ability to facilitate and provoke terrorist attacks against the Coalition, our partner forces and in our homelands. This mission was meticulously planned and executed to reduce the risk of collateral damage and potential harm to non-combatants."
It said the allegation will be provided to its civilian casualty team for assessment and the results released in a monthly civilian casualty report release with credible and non-credible allegations.
Mayadeen is a town in the Euphrates River Valley, 45 kilometres southeast of the provincial capital of Deir Ezzor. It is where U.S. intelligence believes the group is now focusing its resources as it continues to suffer losses in the eastern Syria of Raqqa, the de-facto capital of its self-declared caliphate.
Washington is backing a Kurdish-Arab alliance besieging Raqqa from the southeast and west. The militias, known as the Syrian Democratic Forces, have already captured a quarter of Raqqa's neighborhoods in the three weeks since the major offensive, according to SOHR. Unmanned drones loaded with munitions have slowed the offensive, as well as suicide bombers and snipers.
The city is symbolic as its the first that the group captured as it moved across Iraq and Syria to create the Islamic State. It is also the site where the group beheaded Western hostages.
Since September 2014, following the murder of American journalist James Foley, the U.S. and coalition countries have conducted a bombing campaign on ISIS's infrastructure and sought to target key personnel. But the strikes have left hundreds if not thousands dead, according to monitors.
On Friday, SOHR said the U.S.-led coalition's strikes against ISIS in two Syrian provinces killed 472 civilians in month prior. In Raqqa province, coalition strikes killed 250 civilians, including 53 children. In Deir Ezzor, strikes killed 222 civilians, 84 of which were children.