War on Terror Detainees Seek Inquiry Into British Involvement in Torture
Ten men previously held in secret U.S. prison facilities as part of the "war on terror" have written a letter demanding the British government launch a judicial inquiry into the U.K.'s involvement in kidnapping, torture and imprisonment occurring at American detainment centers.
The letter, signed by British citizens held at Guantánamo and U.S. facilities in Afghanistan, asked for the government to "order a comprehensive and transparent judge-led public inquiry into the perpetrators of this abuse, and the individuals who ordered it."
"Between us, we have spent close to 90 years imprisoned without charge or trial. We have endured cruel, inhuman and degrading treatment," the letter stated. "However we really do want to put this episode behind us. We were pleased to learn about the prime minister's recent apology given to Libyan torture survivors Abdel Hakim Belhaj and Fatima Boudchar. It is now time that we, citizens and residents of this country, also receive a long overdue apology and see the perpetrators of our abuse brought to account," the letter added.
The request follows two special reports released by the British parliamentary Intelligence and Security Committee last week, which indicated that the U.K.'s involvement in the U.S. torture and rendition program was much greater than was previously known.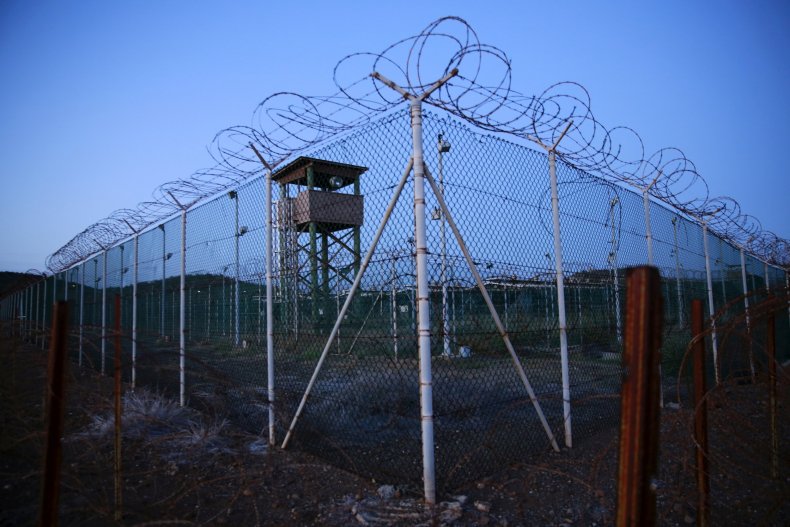 The reports acknowledged that officials at British intelligence headquarters were aware of the methods used by the U.S. to interrogate prisoners. Findings also show that the MI6 officers' direct participation in sleep deprivation and starvation practices were previously not shared with the intelligence committee.
"In our view the U.K. tolerated actions, and took others, that we regard as inexcusable," the Intelligence and Security Committee said.
The New York Times report said that the committee "in four years of investigation, reviewing some 40,000 documents...found only two instances of British agents directly taking part in abuse."
Additionally, The Guardian reported some key findings from the committee's investigation. "On 232 occasions UK intelligence officers were found to have continued supplying questions to foreign agencies between 2001 and 2010, despite knowing or suspecting a prisoner was being tortured or mistreated," the newspaper wrote. "On 198 occasions, UK intelligence officers received information from a prisoner they knew was being mistreated."
According to a separate report by The Guardian, the committee revealed that "we have found 13 incidents where UK personnel witnessed at first hand a detainee being mistreated by others, 25 where UK personnel were told by detainees that they had been mistreated by others and 128 incidents recorded where agency officers were told by foreign liaison services about instances of mistreatment. In some cases, these were correctly investigated but this was not consistent."
Prior to the committee's revelations, government officials had publicly condemned torture after the terror attacks on September 11, 2001, and subsequent revelations about torture occurring in U.S.-run prisons.
The government blocked access to important sources of information during the inquiry, including the agents who directly abused prisoners, and the foreign and home secretaries during the period being investigated.
Prime Minister Theresa May responded to the reports by releasing a statement framing intelligence agencies' misconduct as a result of poor planning and bad preparation. "It took too long to recognise that guidance and training for staff was inadequate, and too long to understand fully and take appropriate action on the risks arising from our engagement with international partners on detainee issues," the statement says.