Trump is Winning the War on Terror, Americans Tell Pollsters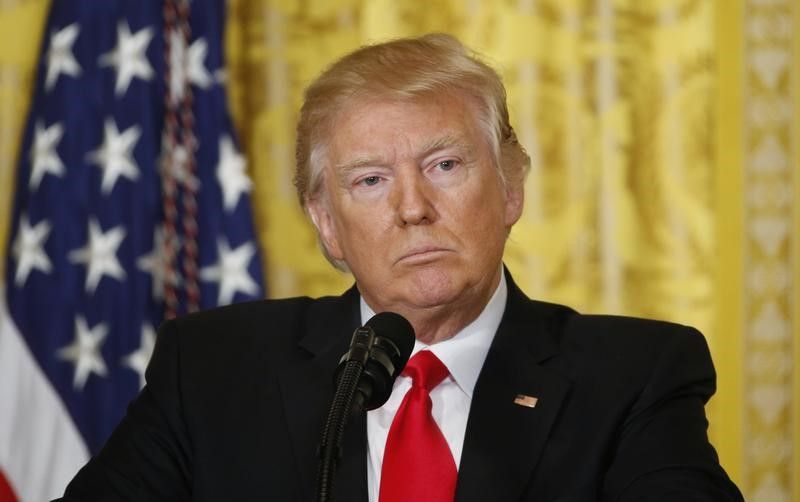 Under President Donald Trump, confidence among Americans that the United States is winning the war on terror remains at its highest level in several years, a poll released Tuesday has indicated.
Responding to a Rasmussen Reports poll of 1,000 likely voters this week, 42 percent said that they believed the U.S. and its allies had the upper hand. That figure was down just slightly—although within the margin of error—from the 45 percent in the week before Trump was sworn in as the country's 45th president. The poll had a margin of error of three percentage points.
Just 20 percent of Americans now think the terrorists are winning, the lowest figure since the end of 2012. In the last poll taken before Trump was elected, 38 percent of likely voters said they thought terrorists were on top, compared to just 32 percent who responded that the U.S. and its allies were winning.
Since the first days of his campaign for president, Trump has taken a tough stance on terrorism. On the campaign trail, he insisted he would "bomb the s___ out of" the Islamic State group (ISIS).
Since becoming commander in chief, he has strongly diverged from the policy of predecessor President Barack Obama by explicitly used the term "radical Islamic terrorism," reportedly against the wishes of his own national security adviser. Trump has also sought to block immigration from seven and then six Muslim-majority nations, although his revised executive order remains held up by federal courts.
And there has already been ample action to attempt to back up Trump's bold proclamations.
Less than 10 days after entering the White House, Trump green-lighted a raid in Yemen, which administration and Defense Department officials credited for providing key intelligence and taking out a leader of Al-Qaeda in the Arabian Peninsula. However, the raid has been controversial, with some reports putting the civilian death toll as high as 30. It also claimed the life of a Navy SEAL.
After up to 200 civilians were thought to have been killed inside three destroyed buildings in Mosul, U.S. Army Lieutenant General Stephen Townsend said Tuesday that a U.S.-led coalition airstrike last weekend "probably" played a role.