War-torn Syria's World Cup Dreams Alive After Dramatic Tie With Iran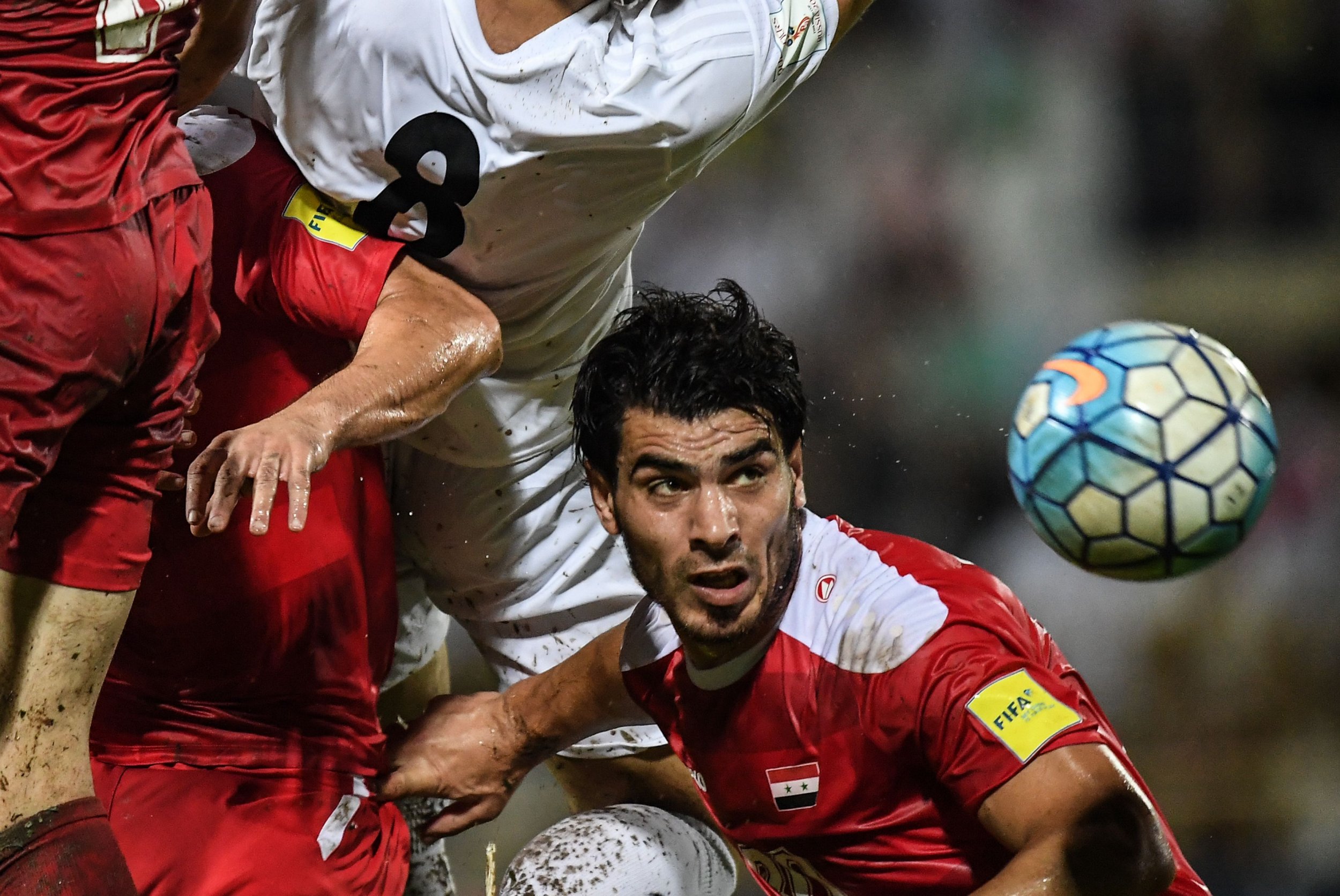 Syria's dreams of qualifiying for the 2018 World Cup in Russia were kept alive on Tuesday via a dramatic 2-2 tie with Iran in Tehran.
Omar Al Somah scored the second goal for Syria in injury time—in the 93rd minute—giving the war-torn country some much needed hope.
Syria has never qualified for the World Cup finals. It will now move to the playoff round and face Australia in October, BBC Sport reports.
A Syrian commentator reportedly became emotional on-air after the tying goal was scored—there's a reason they call soccer "the beautiful game."
Due to the ongoing war, Syria's national team has faced numerous obstacles up to this point, including not being able to play at home (the "home" games have been in Malaysia). Its players have also been carefully vetted by the government.
Syria is a soccer-crazed nation, but some have reportedly found it difficult to support the team due to it being so closely controlled by the controversial Syrian president, Bashar al-Assad.
It seems only one player, Firas al-Khatib, has been an outspoken critic of Assad's regime, which has been accused of war crimes.
Al-Khatib lived in exile for a time and at one point said he would not play for the government-run team until Assad stopped bombing the opposition. He eventually agreed to join the team and said there was "no better feeling" than when he returned home to Syria in August.
But al-Khatib's story highlights just how divided Syria is, and it is telling that even the world's most beloved game has not been able to escape the widespread consequences of the bloody Syrian conflict.
It's also difficult to ignore that the Syrian team just tied that of a nation whose government has been a strong supporter of Assad, providing military assistance to his controversial regime throughout the war.
The war in Syria began in 2011 and has claimed around 470,000 lives, according to some estimates, while also contributing to the worst refugee crisis since World War II.