War Tourism: Israeli Holiday Camps Give Live Demonstrations of Suicide Bombings and Knife Attacks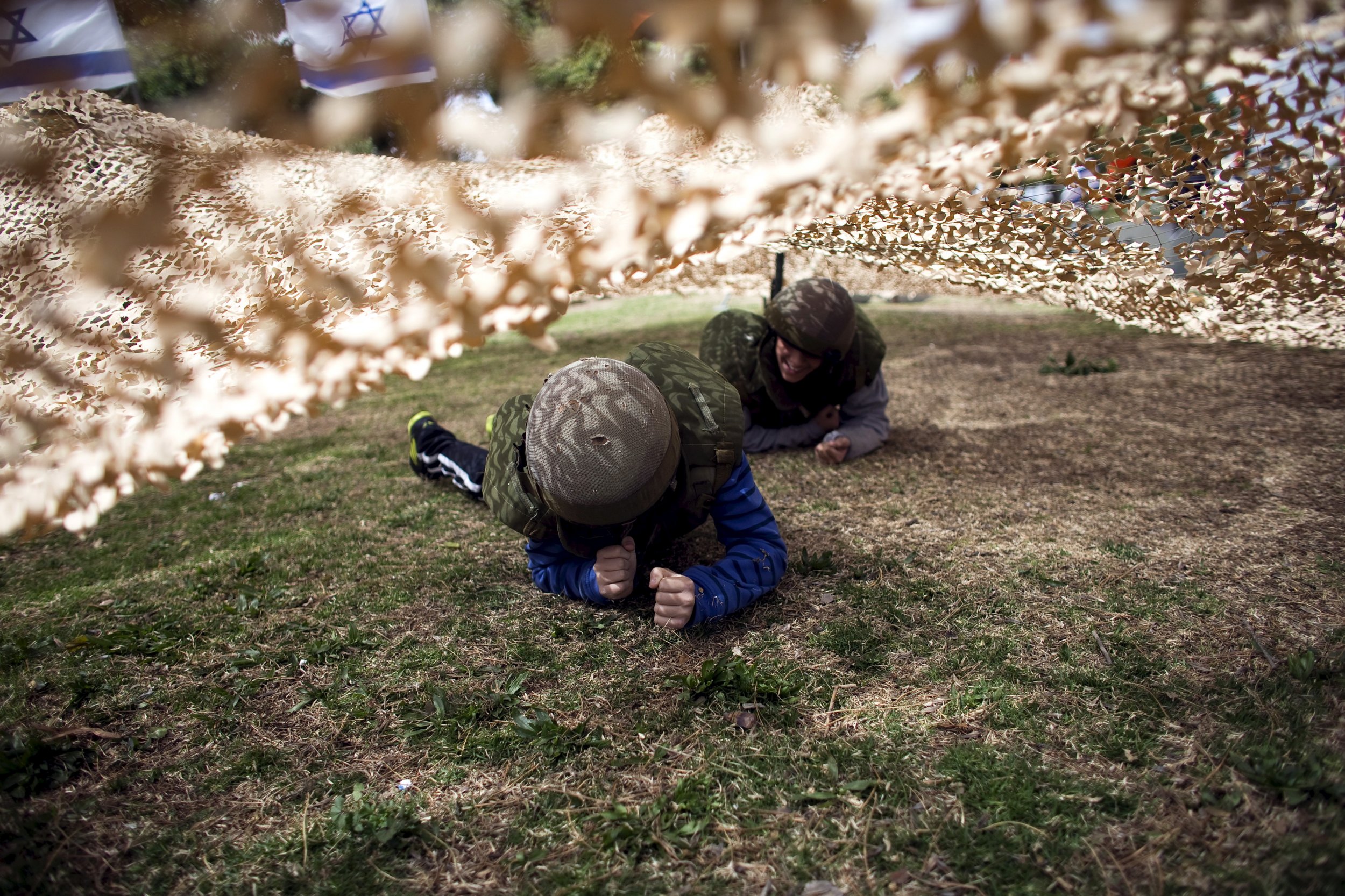 Tourists who want to get their pulses racing and face their darkest fears are flocking to Israel to experience simulated suicide bombings and stabbings.
Fantasy anti-terrorism camps have set up shop in Israel and a West Bank settlement to cater for tens of thousands of tourists who want to experience one of the world's most intractable conflicts, at least in simulation, Haaretz reported.
They are taught combat skills and counter terror tactics from former Israeli officers, in most cases graduates of elite units.
Read More: UNESCO-Israel War of Words Over Decision to Label Hebron a Palestinian Heritage Site
At one camp, known as Calibre 3, the tourists go on a two-hour basic package "shooting adventure" where they are presented with the simulation of a suicide bombing in a Jerusalem marketplace and a knife attack. The package includes a sniper tournament and a demonstration of an attacker being taken by attack dogs and costs $115 per adult, $85 for children.
Calibre 3 also offers more advanced simulations in combat rappelling in which tourists pretend they are Israeli commandos on a hostage rescue mission. There are also classes available in the official martial art of the Israeli Defence Force (IDF), Krav Maga.
Sharon Gat, the founder and CEO of the camp estimates between 15,000 and 25,000 visitors come to Calibre 3 each year. At present the majority of visitors have been Jews from the United States visiting family in Israel. But visitors from Brazil, Argentina, France Italy and Russia—as well as Chinese enthusiasts for combat related trips to Israel—are on the rise.
Gat presents himself to his clients as a colonel who commanded 10,000 troops in the Israeli army while his lead instructor Eitan Cohen is hailed as the best Krav Maga specialist in Israel, at least by his boss.
"One day, I sat there wondering whether a Jew in the death camp of Auschwitz could have ever dreamed that an academy like this would ever exist in Israel and that it would train members of the German army," Gat said.
"I said to myself that I am going to open this place to the public to show what a long way the Jewish people have come in 75 years."
Other camps offer a more immersive military experiences, including Funtom in Nes Tziona, which launched its "army experience" four years ago. Its most popular package is a four-hour boot camp where participants dress in fatigues, wear dog tags and eat combat rations.
As well as attracting more tourists from visitor hotspots, the war tourism camps appear to be having another effect in promoting the principals of the IDF. Susan Parker from Westchester County New York was able to sell her sons on the trip with the prospect of shooting a gun for the first time.
"But it's been so much more than that," she said. "Our boys now have a better understanding of what it takes to defend Israel and to keep Israel a Jewish state."