What Trump's War With North Korea Would Look Like: U.S. Smart Bomb Shortage Could Make Conflict With Kim Jong Un Longer, Bloodier
As the U.S. military considers plans for a possible war with North Korea, Pentagon officials and their congressional overseers are facing a stark battlefield reality: If combat broke out between the two countries, American commanders in the Pacific would very quickly exhaust their stockpiles of smart bombs and missiles, possibly within a week, sources tell Newsweek.
These sources, speaking on the condition of anonymity to discuss such sensitive matters, say U.S. warplanes would then resort to dropping crude gravity bombs on their targets, guaranteeing a longer and bloodier conflict for both sides. Dropping such unguided ordnance would require pilots to approach their targets at lower altitudes, exposing them to enemy surface-to-air missiles. And after more than a decade flying unchallenged over Afghanistan and Iraq, most American pilots won't have much experience evading a North Korean anti-aircraft missile, increasing the likelihood they'd get shot down. Their unguided gravity bombs would be notoriously inaccurate, increasing the probability they'd miss their targets and cause collateral damage. Meanwhile, it could take as long as a year before stocks of smart bombs and missiles could be replenished, prolonging the fighting.
In such a scenario, North Korea could be expected to unleash artillery and missile barrages against Seoul, South Korea's capital, according to retired Lieutenant Colonel Daniel L. Davis, a military analyst with Defense Priorities, a think tank in the Washington, D.C., area that focuses on national security issues. Seoul and its suburbs have a population of 25 million. The city lies only 35 miles south of the demilitarized zone separating the two Koreas. According to some estimates, the death toll from such a war could reach 1 million, assuming neither side escalates the conflict and uses nuclear weapons.
Related: Does Kim Jong Un want to negotiate?
Pentagon planners must wrestle with this scenario as President Donald Trump continues to trade threats and personal insults with North Korean leader Kim Jong Un over Pyongyang's nuclear and ballistic missile programs. Many U.S. officials fear this sparring could lead to an otherwise avoidable war. On Sunday, Trump appeared to undercut Secretary of State Rex Tillerson's latest effort to reach out directly to North Korea to defuse the situation, tweeting that Tillerson was "wasting his time" negotiating with North Korea and again mocking Kim, calling him "Little Rocket Man."
During a visit to Beijing on Saturday, Tillerson disclosed that the Trump administration was in direct contact with North Korea. "We can talk to them," he told reporters. "We do talk to them." Asked if China, a close ally of North Korea, was acting as the intermediary for these communications, Tillerson said, "We have our own channels."
Later, State Department spokeswoman Heather Nauert issued a statement saying, "North Korean officials have shown no indication that they are interested in or ready for talks regarding denuclearization."
In September, after the North tested what it said was a hydrogen bomb and missiles that could reach the U.S., Trump threatened to "totally destroy" North Korea, calling Kim "Little Rocket Man" for the first time. Pyongyang responded by calling Trump a "mentally deranged dotard," an outdated term for a senile old fool, and threatened to test another hydrogen bomb over the Pacific Ocean, which would spread radioactivity into the air. The North also said it had the right to shoot down U.S. warplanes in international airspace.
This is not the first time the U.S. has come to the brink of war with North Korea. In 1994, on the orders of President Bill Clinton, the U.S. military drew up plans to send cruise missiles and stealth bombers to take out a small nuclear reactor at Yongbyon to prevent North Korea from recovering spent fuel and enriching it to weapons-grade uranium. Although the Pentagon was convinced such an attack could destroy the Yongbyon reactor with little risk of spreading radiation, Clinton ultimately rejected the military option, believing an attack would spark an all-out war. Instead, he opted to seek tougher United Nations sanctions against Pyongyang.
Today, with Trump kneecapping Tillerson's diplomatic efforts, the threat of war seems more urgent. In September, Defense Secretary James Mattis urged Pyongyang to stop its nuclear and ballistic missile testing. He also warned the U.S. would destroy North Korea if it launched a nuclear attack at the U.S. or its allies. "We are not looking to the total annihilation of a country, namely North Korea, but as I said, we have many options to do so," Mattis said.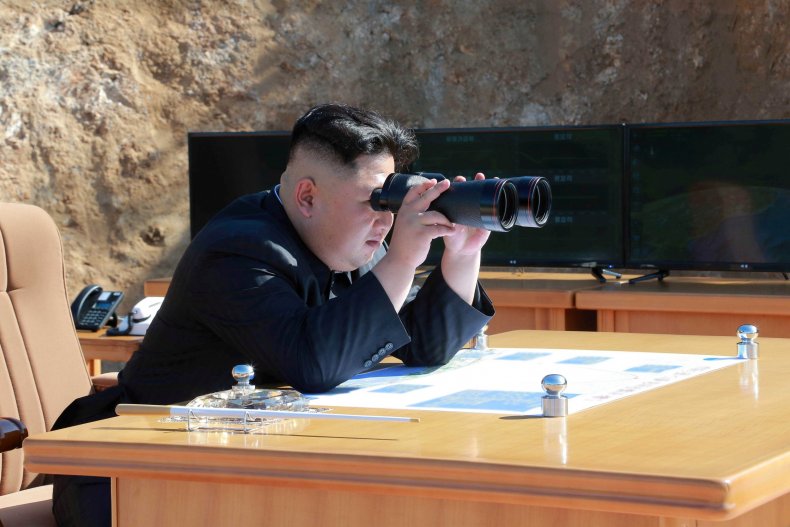 Presumably, he was referring to the various way the U.S. could respond with its own nuclear weapons. But the Pentagon also has military options that fall short of such apocalyptic scenarios. In the event of a conventional North Korean missile attack on America's regional allies, the Pentagon is considering using missile defense batteries in South Korea, Japan and aboard U.S. Navy ships, although experts have questioned their effectiveness against North Korea's high-flying missiles. U.S. intelligence agencies are also exploring ways to use cyber weapons to sabotage Pyongyang's nuclear program, much as the U.S. and Israel reportedly used the Stuxnet virus to set back the Iranian one in 2010.
If U.S. intelligence detects preparations for an atmospheric nuclear test, another option would be an airstrike against the country's missile-launching sites. Such an attack would involve the use precision-guided munitions—the laser-, radar-, thermal- and GPS-guided smart bombs and missiles that have become the weapons of choice for the U.S. military because of their accuracy.
But the Pentagon is struggling with a shortage of these weapons partly because of the accelerated pace of their use in the air campaign against the Islamic State group in Iraq and Syria. U.S. officials won't comment on the record about how the munitions shortage would affect the Air Force's ability to carry out any air war against North Korea. But others, speaking anonymously to discuss such sensitive issues, say if such a conflict erupted, the impact of the shortage soon would become evident. "We would likely very quickly exhaust stockpiles of all different kinds of precision-guided munitions and slip back into the use of dumb gravity bombs," a congressional expert on munitions says.
Related: What war with North Korea would look like
Asked if Pacific commanders would run through their smart bomb and missile stocks in less than a week, this expert adds: "It wouldn't surprise me at all, because, first, we shifted a lot of our PGM [precision-guided munition] stocks to places where we're actively dropping them right now, and second, there's just not that many. And all of a sudden, you're going to find yourself without that stuff." Several other analysts agree with this assessment.
Not everyone, however, thinks a smart bomb shortage is imminent. A recently retired senior Air Force officer, who also spoke on the condition of anonymity to address the smart bomb shortage, questions whether Pacific commanders would run out of the munitions in only a week. "I don't know whether that's true or not," the retired officer says. "We have the capability to move weapons from where they are to where we need them."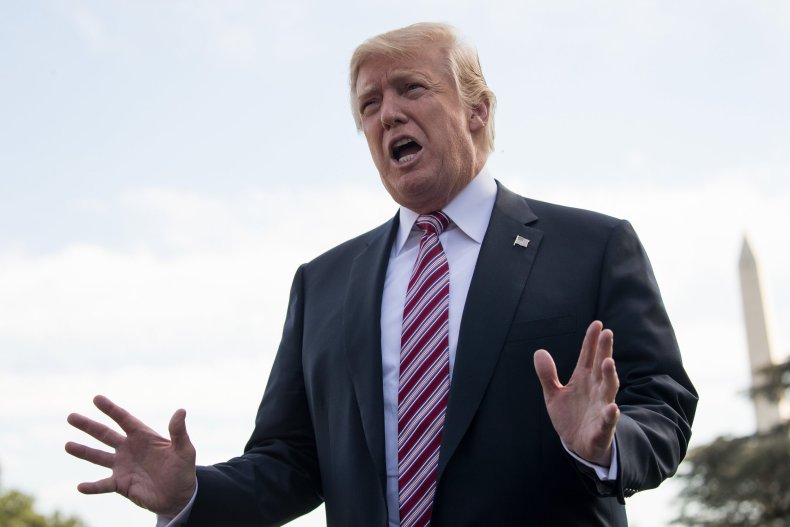 But in recent public appearances, Air Force Secretary Heather Wilson has been speaking out with growing urgency about the shortage of smart bombs and missiles. In Iraq and Syria, U.S. warplanes are now running through 100 to 200 of these munitions every day, Wilson told a Washington defense conference on September 27. "But we are not replacing those weapons at the same rate," she said.
To maintain the pace of the strikes, the Pentagon has been forced to draw smart bombs and missiles from other regional commands around the globe, leaving their stockpiles depleted. Since the air campaign against ISIS began in August 2014, U.S. warplanes have used more than 54,000 smart bombs and missiles. "When it comes to [smart] munitions," said Wilson, a former Air Force officer who has served in Congress, "we are stretched."
The military has seen this problem coming for a while. In its 2018 budget request, the Pentagon proposed doubling production of Lockheed Martin's Hellfire missile, from about 1,500 in 2017 to 3,600 in 2018, and boosting production of the Boeing and Raytheon versions of the Small Diameter Bomb, from 4,500 in 2017 to more than 7,300 in 2018. The 250-pound bombs, which use variations of laser, radar, GPS and infrared systems to guide them to their targets, are commonly used against ISIS.
The main reason for the smart bomb shortage, Wilson said, is the dysfunction of Congress. Over the past few years, lawmakers has been paralyzed by partisan bickering and unable to pass a budget. Instead, Congress has signed off on a series of temporary spending measures that have frozen government funding at lower levels. The latest was a continuing resolution Trump signed on September 8 that funds the Pentagon for the first three months of fiscal 2018, which started on October 1, at 2017 levels.
What defense firms need, Wilson argued, is budget certainty to make the investments needed to boost production. Still, assuming a budget is in place, a 2016 Pentagon report says defense industries would need at least a year to ramp up munitions production to alleviate the shortage.
If Trump's latest tweets are any indication, however, he appears ready to escalate the confrontation with North Korea. Even if his top commanders and diplomats would prefer more time—and prudence.