Imagine you suddenly had to flee your home as armed forces rapidly approached, causing you to take whatever belongings you could. Going back home would not be an option.
In the West African nation of Burkina Faso, that is reality for a staggering 1.3 million people, according to the United Nations. About 6 percent of the population is forced to flee to another part of the country.
There are continuing attacks by jihadist groups inside Burkina Faso as displacement continues to rise. For the already impoverished country, there is worsening food shortages. The people of Burkina Faso now have two enemies: the attacking militants and hunger.
It's vital to keep in mind that communities in Burkina Faso that are hosting displaced persons are also suffering from hunger and poverty. This is a country that has suffered from drought, and families have struggled to grow food and build livelihoods. Impoverished host communities need help in Burkina Faso as they take in the newly displaced.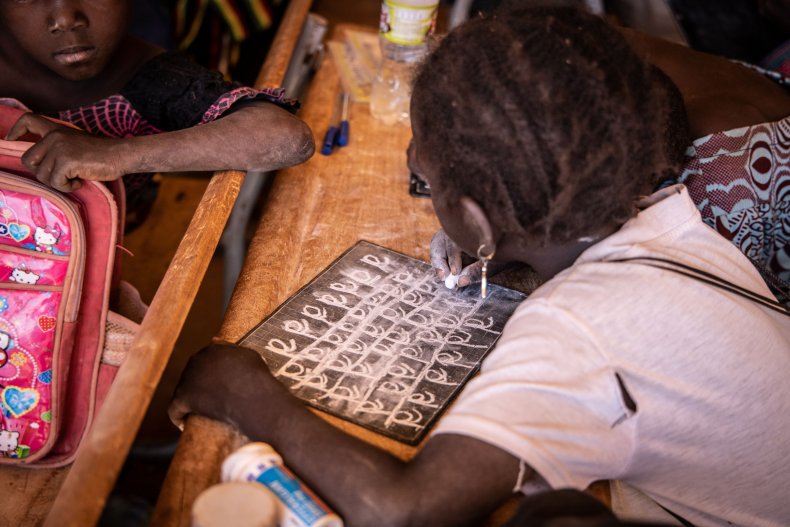 Food aid is crucial right now to keep the crisis from getting worse and keeping hope alive for peace. "Humanitarian assistance can be a vehicle to drive stability and peace in the country, and to avoid risk of a spill over effect in other countries of the sub-region," the U.N. World Food Program (WFP) said in April.
Lack of funding is a crisis within a crisis. The U.N. Refugee Agency (UNHCR) said it only has half of what it needs to provide shelter and aid to displaced civilians in Burkina and the Central Sahel region. The WFP said it needs $148 million for the second half of 2021 to provide life-saving rations.
The WFP mission to bring food requires reaching civilians trapped by conflict and finding safe routes to reach them.
Food is a source of hope for the war weary and impoverished citizens of Burkina Faso. Recently, World Food Program convoys reached Mansila where 15,000 people had been trapped by the violence. The hunger crisis in Mansila is alarming according to U.N. assessments. The WFP, along with UNICEF, brought food to fight malnutrition. WFP also reached 35,000 people in dire need in Foubé (Centre-Nord) and the locality of Pama with nutrition for infants and school meals for the first time since April of last year. Imagine the relief of those families to finally get food assistance again and be able to break out of the painful stress of undernutrition. According to WFP communications officer Esther Ouba, the WFP is also implementing emergency school feeding in the Gourma province. Having school meals gives children nutrition and also keeps them in class, instead of having to search for food all day.
More routes for delivering food are being established. But all this takes funding to sustain to make sure no one goes hungry.
Another important aid program for Burkina Faso are the school lunches provided by Catholic Relief Services, funded by the USDA McGovern-Dole initiative. Recently, Catholic Relief Services (CRS) brought food to school children living near areas where violence was taking place.
During the COVID-19 lockdowns, CRS was able to deliver McGovern-Dole food to families to make sure they did not go hungry. The CRS school lunch program in Burkina Faso is in its last school year of McGovern-Dole funding. It can be renewed if Congress supports McGovern-Dole in the upcoming budget.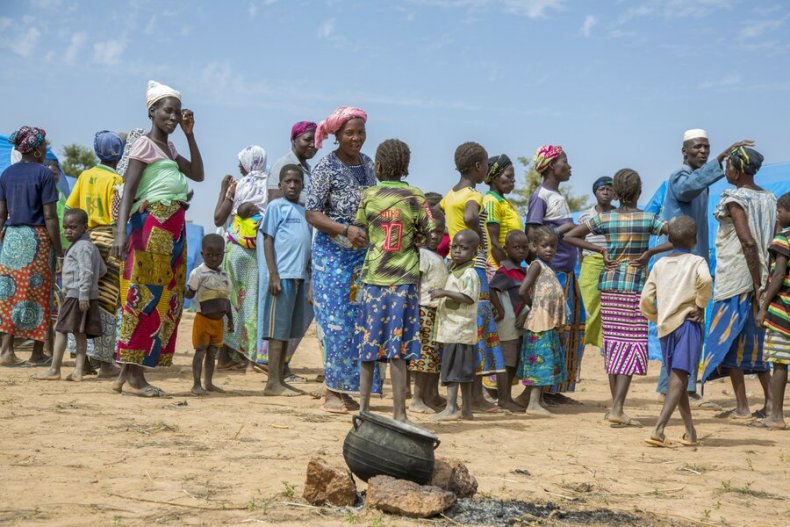 Timothy Boom of CRS said that Burkina Faso is very determined to provide school meals for all children. That's why school lunches by CRS and WFP are essential. The ultimate goal is to have a national school lunch program run entirely by Burkina Faso's government.
During this crisis, emergency school feeding by WFP gives children food and a chance to continue their education in host communities.
For infants and mothers, nutrition programs by Save the Children and other charities can prevent deadly malnutrition.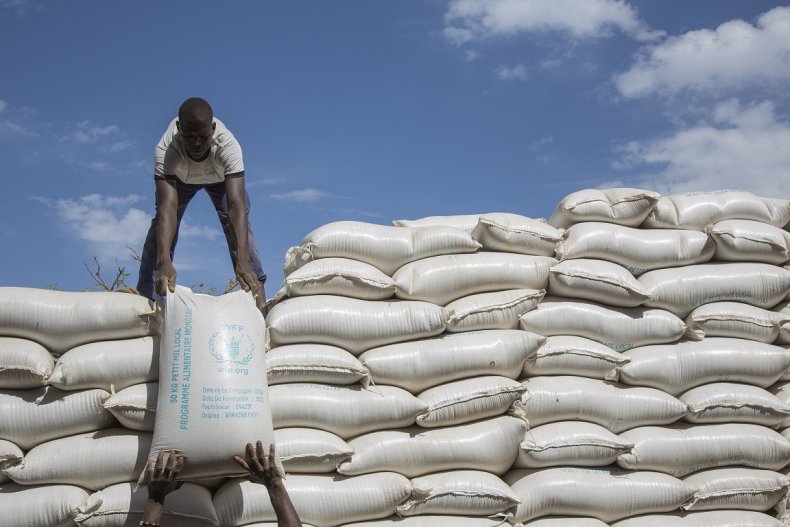 The crisis in Burkina Faso is grave with violence continuing. It will get a whole lot worse and people will starve to death unless there is enough humanitarian aid. Funding must increase to the relief agencies who are the lifeline for conflict victims in the country.
William Lambers is an author who partnered with the U.N. World Food Program on the book Ending World Hunger. His writings have been published The Washington Post, History News Network, Newsweek and many other news outlets
The views expressed in this article are the writer's own.