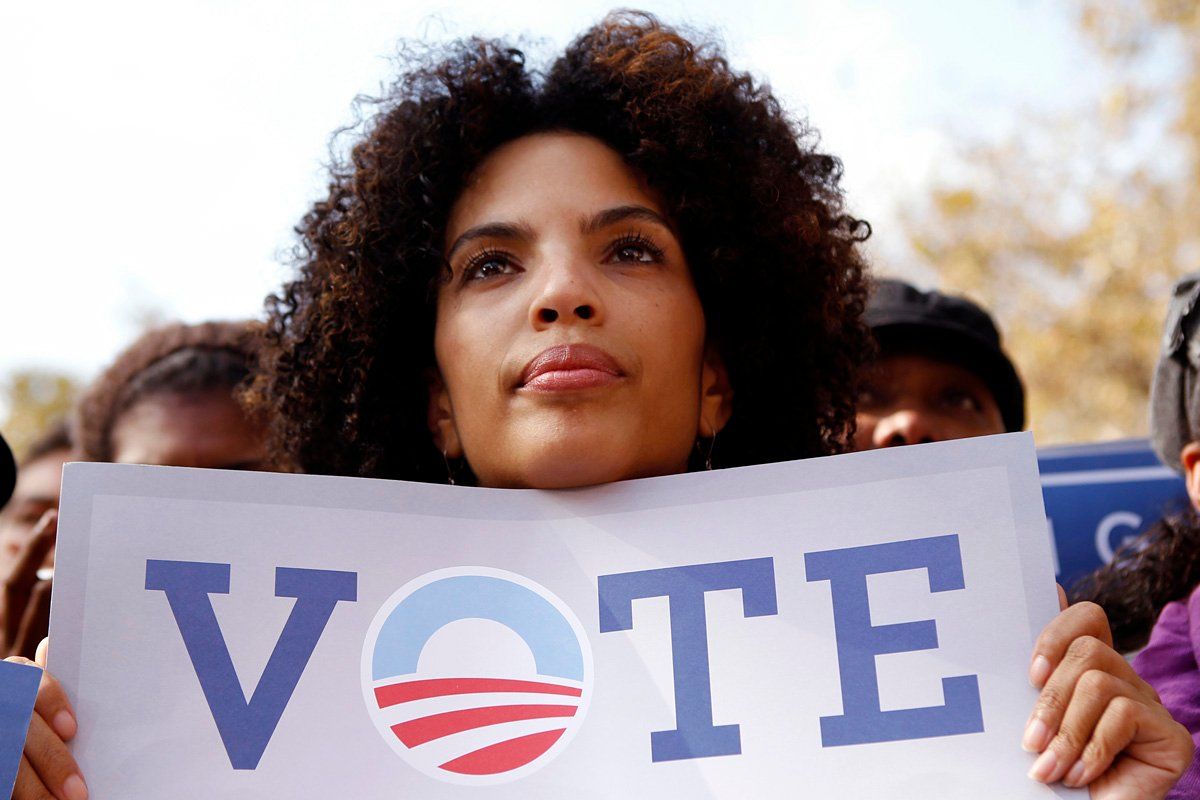 In the days leading up to the election, conservative pundits seemed confident that Democrats had overplayed the idea of a Republican "war on women"—and equally confident that women would not turn in fury against the GOP when Election Day came. New York Times columnist Ross Douthat, noted interpreter of the female soul, wrote that Obama's "paternalistic pitch assumes that ... Democrats—especially male Democrats—win when they run as protectors of the sexual revolution, standing between their female constituents and the Todd Akins of the Republican Party." That conceit, he argued, "is probably wrong." On voting day, Janice Crouse of the evangelical Concerned Women for America published a piece titled "Obama's War on Women Rhetoric Backfires Heading Into Election," claiming that "women now prefer Romney 56 percent to 40 percent Obama."
Then the results came in. It quickly became clear that women hadn't just reelected the president–they'd dealt a historic blow to the religious right, helped put a record number of women in the Senate, and become the heart of a new governing coalition. According to CNN exit polls, women made up 53 percent of the electorate, and they went for Obama by 11 points. (Romney, meanwhile, won men by 7.) According to the Center for American Women and Politics at Rutgers, it was the second-largest gender gap in American history, exceeded only by the 1996 electorate. Because of women's votes, Republicans lost two Senate seats they once seemed certain to win–Missouri and Indiana–after their candidates made shocking comments about rape, pregnancy, and abortion. Among some conservatives, a realization has begun to set in that they need to start winning over women or get used to being a permanent minority party. Writing in National Review Online, the Independent Women's Forum's Carrie Lukas admitted that she'd been wrong in assuming that the "war on women" frame wouldn't work: "This should be a wakeup call for everyone on the right."
In fact, never before in American history have women—and particularly liberal women—held so much power, both as voters and as politicians. There will be 20 women in the next Senate—hardly parity, but still a record. (Of the five new female senators elected Nov. 6, four are Democrats.) Perhaps the night's biggest upset came in the North Dakota Senate race, where Democrat Heidi Heitkamp beat Tea Party favorite Rick Berg, who in September was given an 80 percent chance of victory by polling savant Nate Silver. Also prevailing were Elizabeth Warren, the first female senator from Massachusetts, and Wisconsin's Tammy Baldwin, the country's first lesbian senator.
There were so many female firsts on election night that it was sometimes hard to keep up. Hawaii's Mazie Hirono will be the first Asian-American woman in the Senate. Tammy Duckworth, who lost her legs in a helicopter crash in Iraq, became the first disabled female veteran elected to Congress. (She defeated the bombastic Tea Party Congressman Joe Walsh, who recently made news for arguing that abortion is never necessary to save a woman's life.) New Hampshire is sending the country's first-ever all-female congressional delegation to Washington; the state also elected a Democratic woman governor, Maggie Hassan.
Several of the states where women triumphed had particularly large gender gaps—in New Hampshire, for example, Obama lost the male vote by 4 points but won the female vote by 16. It's a safe bet that it was these same women voters who've turned the state into a political matriarchy. But the influence women exercised on this year's results goes beyond electing female representation. Women voters proved that politicians cannot threaten their rights with impunity. We don't yet know the precise influence that issues like equal-pay legislation, abortion, and birth control had on the electorate. Women are more liberal than men on a whole range of issues, including the strength of the safety net, and would likely have broken for Obama even if reproductive rights had played less of a role in the race.
Still, the massive gender gap vindicates the president's strategy of making issues like support for Planned Parenthood and insurance coverage for contraception central to his campaign. All modern Democratic presidential candidates run as defenders of Roe v. Wade, but Obama was unique in foregrounding women's health, turning Planned Parenthood's Cecile Richards and Georgetown Law graduate Sandra Fluke into major campaign surrogates. Some Democrats worried that he'd gone too far, particularly after a line about making abortion "safe, legal, and rare"—a formulation coined by Bill Clinton—was left out of the 2012 platform. It turns out, though, that a great many women responded to a candidate who defended their rights without hesitation or apology.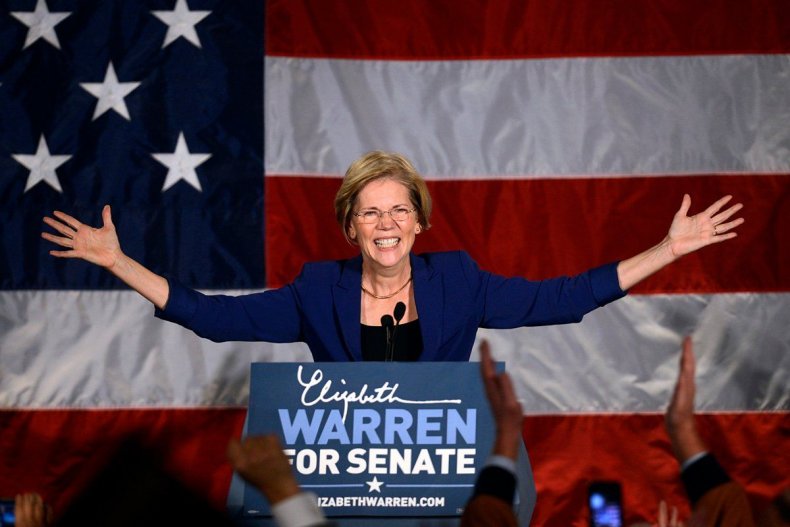 It helped, of course, that the Democrats had such radical foils. The decline of the Republican establishment and corresponding rise of the base has pushed the party rightward on abortion and contraception just as it has on many other issues. Though the GOP has been the party of the anti-abortion movement since the age of Ronald Reagan, in the past its leaders have worked hard not to scare moderate women. George W. Bush was firmly opposed to reproductive choice, but he generally spoke of promoting a "culture of life" rather than making abortion illegal. When he discussed his abhorrence of the Supreme Court's infamous Dred Scott decision, in-the-know anti-abortion activists understood him to be making an analogy to Roe v. Wade, but most voters simply heard a denunciation of a racist stain on American history.
Similarly, the political arm of the anti-abortion movement used to be subtler. During the Clinton administration, remember, its big push was for a ban on so-called partial-birth abortion, a late-term procedure that even many pro-choice activists find deeply disturbing, if sometimes tragically necessary. The idea then was to erode abortion rights around the edges while awaiting the day Roe could be overturned.
A new generation of activists has now rebelled against this incremental approach, insisting instead that every fertilized egg be treated as a legal human being. As these new activists joined with the Tea Party wave to gain power in the Republican Party, they jettisoned compromisers in favor of purists. Thus Todd Akin won the Missouri Senate nomination only to be undone after introducing the phrase "legitimate rape" into the political lexicon. (According to an Associated Press exit poll, a "solid majority" of voters said they considered Akin's comment when making their decision, and those who did so "overwhelmingly" voted for Democrat Claire McCaskill.) Similarly, Richard Mourdock defeated establishment Sen. Dick Lugar in a primary only to lose to Democrat Joe Donnelly after claiming that when rape victims are impregnated, that's "something God intended happen."
When Republicans lose elections, conservatives usually claim that it's because they were too moderate, and on Wednesday, several right-wing leaders held a D.C. press conference to make that case. "Voters overwhelmingly disagree with the extreme positions on abortion taken by President Obama and the Democrats," said Marjorie Dannenfelser, president of the anti-abortion Susan B. Anthony List. "Mitt Romney, the Republican Party, and their super-PAC allies never highlighted this vulnerability, despite the fact that our polling of likely swing voters revealed it to be a persuasive line of argument."
The defeat of Akin and Mourdock, however, is going to make this interpretation a hard sell, as does the fact that Obama proudly trumpeted his pro-choice positions. That means that going forward, at least some Republican leaders are likely to be newly wary of alienating women. The House will be as conservative as ever, but it's hard to imagine that it will soon make another threat to shut down the government over defunding Planned Parenthood. The new women in the Senate might even be able to make some progress on issues like equal pay. After Tuesday, any politician who is seen as fighting a "war on women" is going to know that he's a likely casualty.