BBC Is Getting 'War of the Worlds' and 10 More Dramas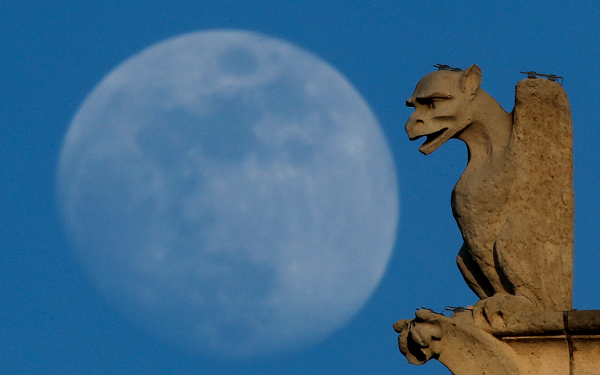 Aliens are invading the BBC, with the network announcing it has ordered a drama based on The War of the Worlds and 10 other new series over the next five years.
Unlike several other films and TV adaptations of the H.G. Wells book that have aired over the years, BBC's War of the Worlds will take place during the Victorian era, in a setting similar to that in the novel.
Published in 1898, the early science-fiction work follows an unnamed narrator in Surrey, England, who witnesses an alien invasion. The Martians arrive in Europe in metal-cylinder-like spaceships, initially believed to be shooting stars, and launch an attack on the human race. They end up perishing after becoming infected with human diseases.
BBC will air the drama, written by Peter Hartness, as a three-part series.
"Wells's book is ground zero for all modern science fiction, and like all the best sci-fi, manages to sneak in some pretty astonishing comments on what it is to be a human being too," Hartness told the North-West Evening Mail Thursday during a BBC event in London, where the show was announced. "I'm hoping to follow in the great man's footsteps by making a terrifying, Martian-packed series which manages to be emotional, characterful and—deep breath, dare I say it—even political at the same time."
Three other best-selling novels will be adapted into TV series for BBC: Virkam Seth's A Suitable Boy (1993), Louisa May Alcott's classic tale Little Women (1868) and Black Narcissus, written by Rumer Godden (1939).
BBC's new controller of drama, Piers Wenger, told Variety the new productions would bring a "strong streak of Britishness" and "distinctiveness" to the television market.
No airdates for any of the shows added to the BBC lineup have been set yet.