'Warcraft 3: Reforged' Review Bombed on Metacritic For Bugs, Crashes & Bad Graphics
Warcraft 3 is one of the most influential video games of all time. Blizzard's real-time-strategy experience starring orcs, night elves and humans spawned a generation of titles still dominating the gaming space. Defense of the Ancients, a mod created in the Warcraft 3 engine, gave rise to the Multiplayer Online Battle Arena genre, (and League of Legends) and World of Warcraft sprung out of the lore and passion the previous Warcraft series built.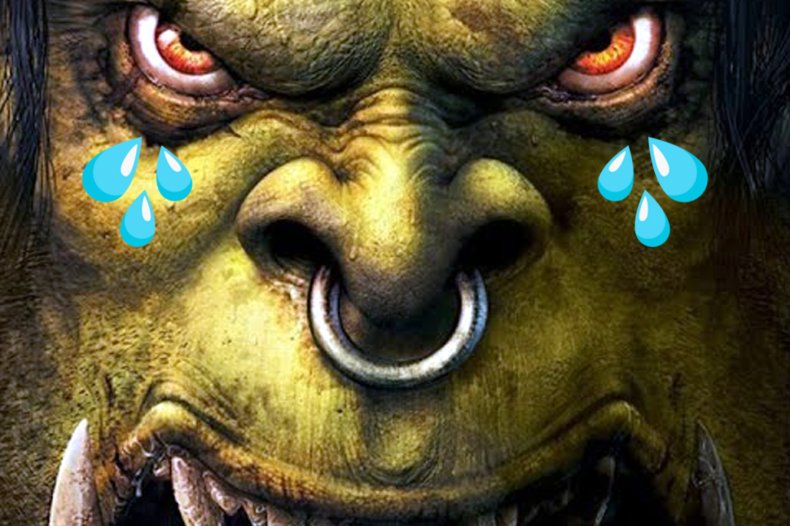 When Blizzard announced at Blizzcon 2018 that a remastered version of the classic game was headed to PC, fans rejoiced. Updated graphics for units, remastered cinematics and a new array of tools for multiplayer made fans' mouths water. A Beta for a select group of players released in October, but most had to wait until January 28 to get their hands on the game.
When that day finally came, things didn't go as expected. The launch of Warcraft 3: Reforged was plagued by connectivity issues, making it difficult for many users to log-in. This is a fairly normal occurrence when it comes to Blizzard titles in their infancy; World of Warcraft Classic endured hour-long queues just to get into Azeroth on day one.
Some vocal fans expressed other gripes, heading to Twitter to share their disappointment at the lack of textures and promised upgraded detail they feel falls short of a complete HD overhaul.
Fans also noticed the remastered version is missing a few components from the original, like group clans and custom campaigns. There are also players on reddit who feel the updated and remodeled characters aren't up to Blizzard standards, like the Death Knight model which is merely the Lich King Arthas put on a horse. Players have also reported many bugs and glitches that are causing the whole game to crash.
After the first day, the user review MetaScore of Warcraft 3: Reforged is currently sitting at a 2.0 with over 500 reviews to its name. "Everything they'd promised, they've failed to deliver. It's just laughable," wrote one user. "Ultimate Fan Betrayal, The existing community got absolutely butchered," wrote another.
Warcraft 3: Reforged has just been released and could be patched over time to fix these lingering problems. Blizzard fans truly care about the publisher's past, and this remaster was poised to fill that nostalgic niche. But when its models, textures and overall performance didn't improve from the Beta, fans were upset and not afraid to show it. With enough time and updates, WC3:R could become a fitting successor to the 2002 masterpiece. It just isn't there yet.