'Warframe' Celebrates 7-Year Anniversary: Unlock Dex Raksaka Armor Set & More for Free
Warframe is celebrating seven-years of letting players take robot suits around the galaxy. The free-to-play title that released in 2013 from Digital Extremes has become an international phenomenon, with millions of players taking on the Corpus, culminating in an annual convention dedicated to the game. To celebrate all of the slain Kavats and energy obtained over seven years, Digital Extremes is offering players exclusive loot throughout the month of March.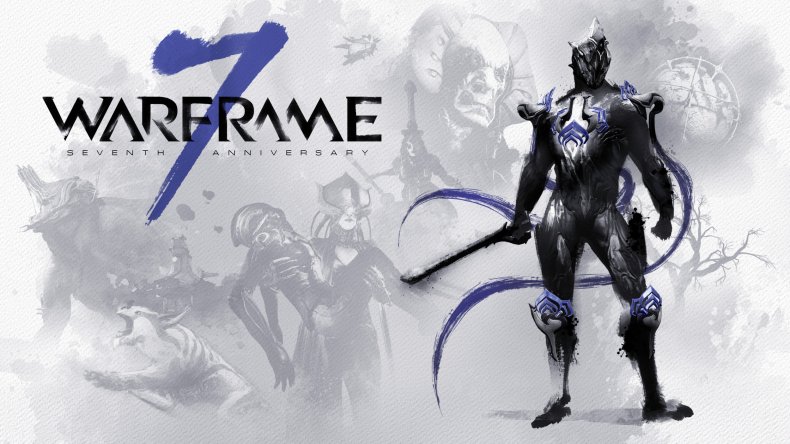 Warframe Anniversary Alerts and Loot
Players who log into Warframe on PC, Xbox, PlayStation 4 or Nintendo Switch during the month of March will be gifted the Dex Raksaka armor set for free. This set can be applied to any Warframe, adding pointy pauldrons and boots that bear a resemblance to the navigator Lotus.
During weekends in March, special alerts will be active that grant access to exclusive cosmetics and weapon slots to help you be the best Tenno you can be. Players can find these alerts on the first tab in the missions menu, which transports you to a certain location to kill mobs or secure an objective. Here's a list of everything you can unlock by playing through these 7 Year Anniversary alerts.
March 7-8: Dex Nouchali Syandana, Dex Furis and a Weapon Slot
March 13-14: Excalibur Dex Skin, Dex Dakra and a Weapon Slot
March 20-21: Dex Sybaris, Excalibur Dex Noggle and a Weapon Slot
March 27-28: Liset Dex Skin and an Excalibur Dex Glyph
There is also a contest being run, allowing entrants to design a Warframe to possibly have it featured in the game. On the Warframe forums, fans can share a theme they've concocted until March 19. Then, a community artist will design a Warframe around that theme, and the community will pick its abilities. The final product will be revealed July 11 during a TennoCon livestream.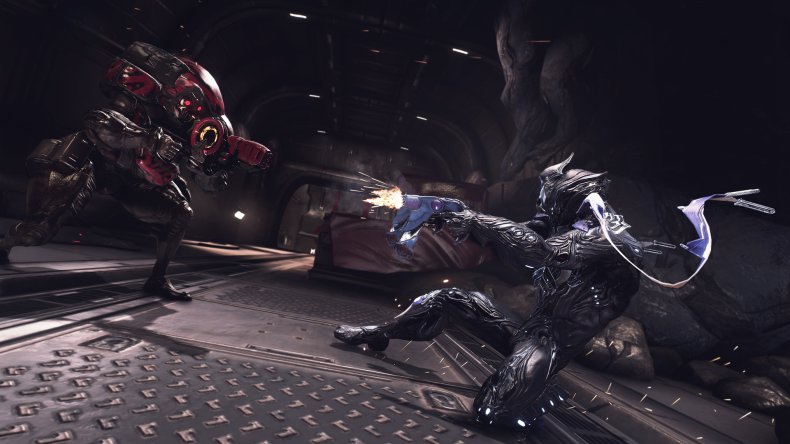 Warframe has evolved a lot over the past seven years, but has kept its robot-ninja aesthetic intact. A studio placing so much emphasis on a free-to-play game can be a risky proposition, but Digital Extremes has managed to do it by continuing to push the envelope with new ideas. Warframe is a game that most players won't really understand until about 100 hours of play, making it difficult for newcomers to grasp. But, because its gameplay loop is so rewarding and the achievements constantly pile up, it's fairly easy to get sucked in.
How long have you been playing Warframe, and why have you stuck around? Tell us in the comments.