'Warframe' on Nintendo Switch Download Time: When Can You Be a Space Ninja?
Warframe, Digital Extremes instance-based ninja shooter makes its way to the Nintendo Switch on Nov. 20. Players without a suped-up PC, Xbox or PS4 can finally jump into the world of the Tenno, Orokin and millenias worth of discoveries to be made. Developed by Panic Button for the Switch, this port is the game you know and love with added motion controls for fans of waving a joy-con around.
Digital Extremes just launched its biggest update yet for Warframe on PC: Fortuna. Players can travel around the cold, desolate world of Venus on a hoverboard, defeating bad guys and collecting animals for research. It's an update that adds hours of new content to a game that already has plenty for players to do. Fans have seen giant-spider walkers wander the surface of the planet and "vent kids" hand out K-Drives in the cyberpunk tunnels of Fortuna.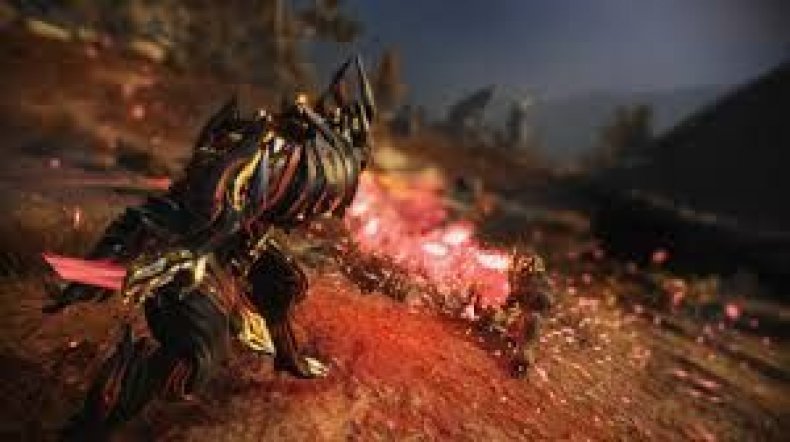 The Nintendo Switch version of the game will launch the Mask of the Revenant update, which includes the Sacrifice storyline and the Umbra Warframe. Xbox and PS4 players will get the Fortuna update first in a matter of weeks and the Switch will receive the content afterwards. Digital Extremes and Panic Button hope to have the game on the same update cycle as other consoles by 2019.
When can you Download Warframe on Nintendo Switch?
The Nintendo eShop usually updates around midnight daily, adding new games and making them available for download. It's unclear if the Switch version of Warframe will follow that same pattern, but it does seem likely. Make sure your Switch is charged and updated to the most recent version before midnight to get the most out of your experience.
There will be no cross-platform play on the Switch with gamers using other consoles, so make sure that this is the platform you want to spend all of your time on. When the game launches, you can link your PC account to your Switch by going on the Warframe website and connecting to your main account. You do not need a Nintendo Switch Online account, which costs a monthly fee, to play Warframe on the console.
<s>Newsweek has reached out to Digital Extremes and will update this story if it announces an official release time.
A Digital Extremes representative told Newsweek "we never announce a time because we run hot. It's the same reason we always announce we're coming this week, versus saying 'we're coming on this day.' The best I can say is it will come out tomorrow.