TennoCon 2019: 'Warframe' Schedules, Empyrean Reveals and More
TennoCon is Digital Extremes annual convention dedicated to the highly successful free-to-play game Warframe. Players take control of their own robot suits as they hack, slash and blast their way through armies of robot zombies, evil scientists and possessed monsters. Last year, DE introduced the Fortuna update at TennoCon, giving players the chance to explore the snowy wasteland of Venus and teased Railjack.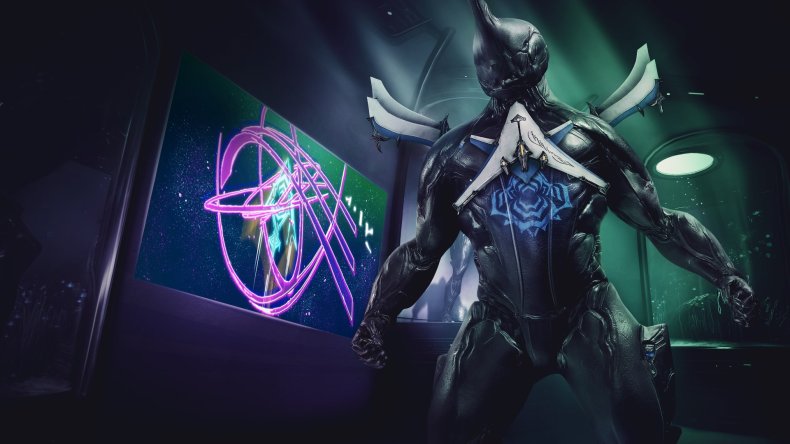 With 2019 expected to be an even bigger year for Warframe, Digital Extremes is not holding back. A life-size version of a Moa, a bipedal robot controlled by the enemy Corpus, will be on display, as well as a full-size Rhino Warframe replica shown off in the past. There will be developer talks, cosplay contests and a myriad of fans eager to talk about their "space mom."
TennoCon Schedule
You can find the entire TennoCon streaming schedule on the TennoCon homepage. Even if you can't attend in person, you'll still be able to watch many of the panels and reveals streamed live on the Warframe Twitch channel. Those who watch the reveal stream for Empyrean at 6 p.m. ET on Twitch and have their Warframe account linked will receive a free Nekros Prime and Lotus Ephemera. Having the corpse summoning Nekros without having to grind for hours to craft him is an amazing incentive to tune in.
In the opening trailers for Spider-Man: Homecoming, DE (with the help of Sony and the PlayStation 4) showed off a bit of a brand new CGI trailer featuring the Excalibur Warframe and an army of enemies losing their limbs. Expect to see more from this trailer, potentially leading into the new content for 2019.
TennoCon Empyrean Reveal
For the first time in Warframe's history, players will soon be able to pilot their own giant spaceships and soar through the cosmos. Originally titled Railjack when revealed in 2018, Empyrean will also introduce a brand-new quest called The New War. Though we don't know much about what this new content will contain, it's clear that it will impress players. Digital Extremes constantly pushes the limit on what a free-to-play game means, adding new content that the developers are sure to excite players.
Newsweek will be at TennoCon, gathering interviews with the developers and figuring out all the new secrets waiting for the Tenno.
Are you excited for TennoCon? Tell us in the comments.