North Koreans Are Terrorists Who Intentionally Tortured Our Son, Otto Warmbier's Parents Say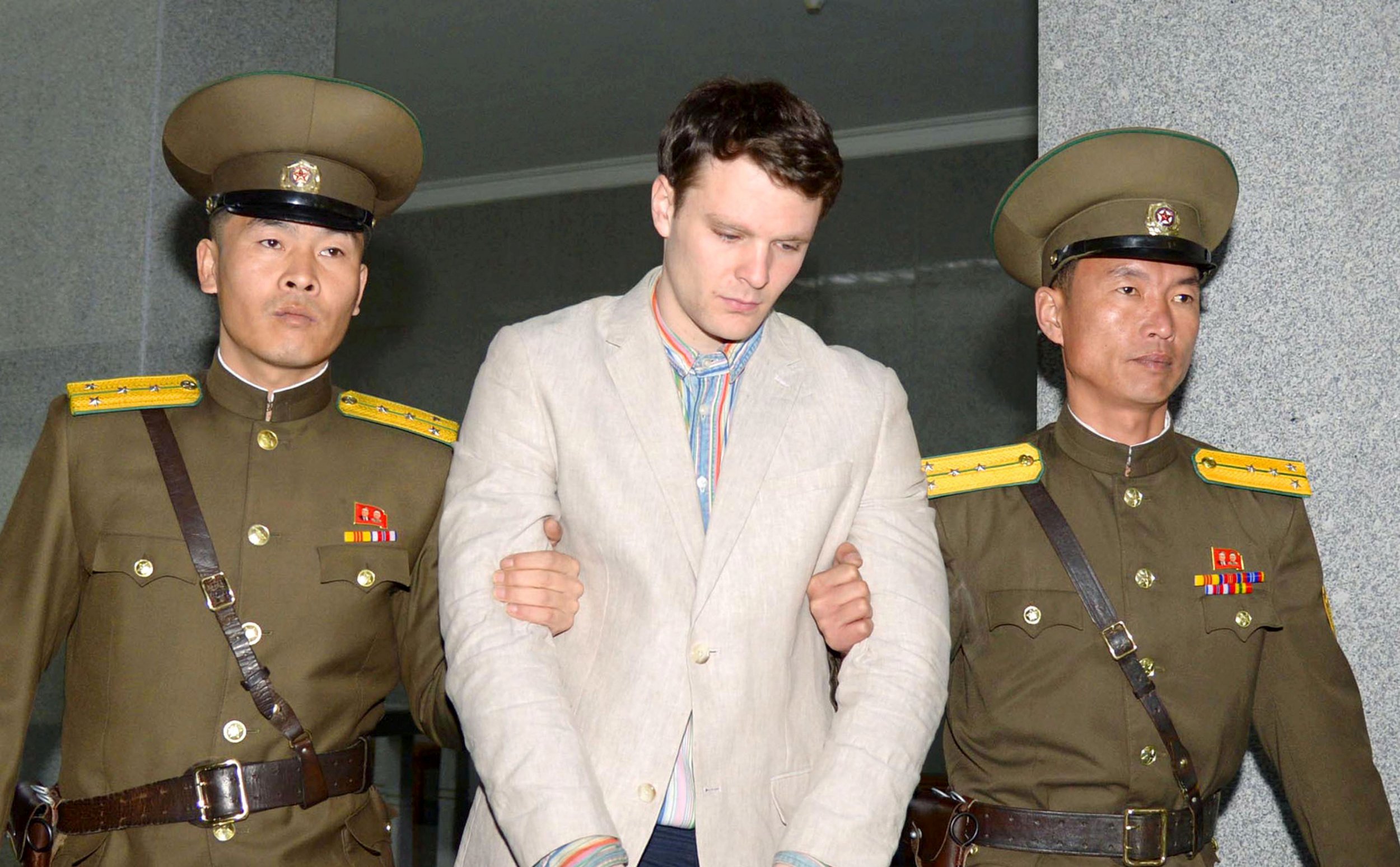 North Korea should be listed as a state sponsor of terrorism, and it intentionally tortured and injured the late Otto Warmbier, his parents told Fox & Friends Tuesday morning, during their first interview since his death.
Warmbier, a former University of Virginia student who was convicted of subversion and sentenced to 15 years of labor in March 2016 after he allegedly attempted to steal a propaganda sign, died in June after being detained for 17 months by North Korea.
Fred and Cindy Warmbier described the events leading up their being reunited with Otto in June, and finding him to be in far worse condition than they expected.
"So what we pictured, because we're optimists, is that Otto would be asleep and maybe in a medically induced coma and then when our doctors here would work with him and he'd get the best care and love that he would come out of it," Cindy said.
Fred Warmbier painted a dark picture of the moment he and his wife discovered their son was in a grave condition.
"We walked over to the plane, the engines are still humming, they had just landed…when we got halfway up the steps we heard this howling, involuntary, inhuman sound," Fred said. "We weren't really certain what it was."
He added: "Otto had a shaved head, he had a feeding tube coming out of his nose, he was staring blankly into space, jerking violently," Fred said. "He was blind. He was deaf. As we looked at him and tried to comfort him it looked like someone had taken a pair of pliers and rearranged his bottom teeth."
Fred Warmbier was asked what message had for President Donald Trump and his administration on how to deal with the North and its leader, Kim Jong Un.
"It was astounding to Cindy and I, to discover that North Korea is not listed a state sponsor of terror," he said. "We owe it to the world to list North Korea as a state sponsor of terror."
Trump praised the Warmbiers for their interview from his official Twitter account.
Currently, three countries are listed as sponsors of terrorism by the U.S. State Department: Iran, Sudan and Syria. Sudan was the last added to the list, in August 1993.
North Korea claimed Warmbier fell into a coma after he contracted botulism and took a sleeping pill in the same month he was convicted, CNN reported earlier this year.