Warner Brothers' HBO Max Deal Is a Seismic Shift for the Movie Industry
After a very bad 2020 for the movie industry, next year is already shaping up to be potentially worse before it's even started. The global box office dropped by billions of dollars during the pandemic with theaters shuttered or at limited capacity while streaming's popularity soared, but up until now the eventual return of cinema-going seemed like part of a waiting game. But that wait for multiplexes to fully reopen and the release of delayed blockbusters destined to rescue the industry now looks increasingly like an unfulfilled dream as Warner Brothers announced today that every single one of its 2021 movies will debut in theaters and on HBO Max at the same time.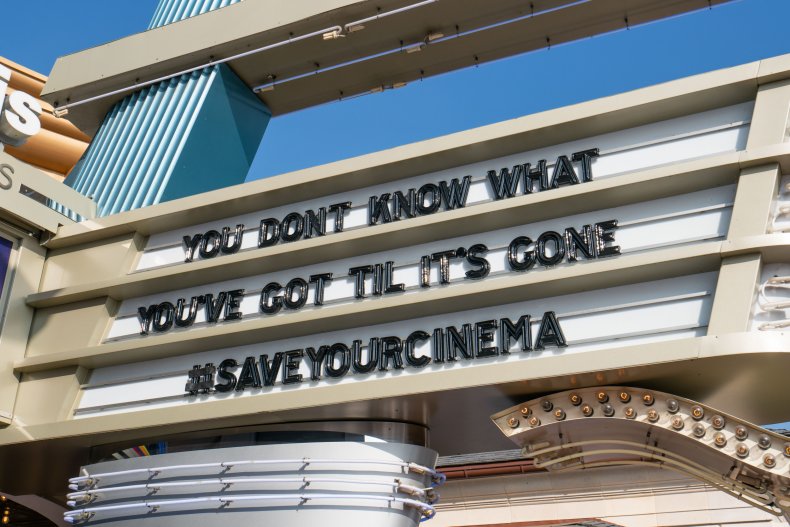 The sheer volume of potentially huge moneymakers on the list is staggering. It includes Tom & Jerry; Godzilla vs. Kong; Mortal Kombat; The Conjuring: The Devil Made Me Do It; In The Heights; Space Jam: A New Legacy; The Suicide Squad; Dune; The Many Saints of Newark; King Richard; Cry Macho; and Matrix 4. Before this announcement, came the news in mid-November of the highly-anticipated Warner Bros. production Wonder Woman 1984 getting a duel theater/HBO Max release on Christmas Day.
HBO Max and Warner Bros. called the move a "strategic response" to the coronavirus pandemic, when it no longer seems practical to keep pushing back release dates only to push them back again in the face of an ongoing public health crisis that's lingered on for much longer than many predicted. The release plan noted that the films will be available on HBO for only one month upon initial release, so Warner could still stand to make additional profits from anyone not wishing to subscribe to HBO's premium streaming service and opt to rent or buy digital copies or DVDs later. In theory, the same films could see extended theatrical runs or re-releases in cinemas should the COVID-19 vaccine and prevention protocol eventually prove successful enough to allow more theaters to open and at with fuller seating capacities allowed.
Of course, getting lost in the conversation about large multiplex chains filing for bankruptcy or closing down locations altogether is what this means for independent cinemas. One must also consider the ramifications for actual independent films, many of which only receive theatrical runs in part by studio backing that's financed by blockbusters. This trickle-down effect seems likely to be much more devastating for those making films outside of multi-billion-dollar companies.
What remains to be seen is if any of the other major motion picture conglomerates known as "The Big Six"--20th Century Fox, Paramount Pictures, Universal Pictures, Columbia Pictures, and Walt Disney Studios--follow Warner Bros.' lead. But even if all of them do, to completely write off the live moving-going experience as dead--as many critics did quickly after today's news broke--seems a little premature. Seeing movies in theaters will be possible again, just the same as enjoying indoor dining and attending large music festivals. But for now, the waiting game for the time being will be to wait and see how many theaters will be left once the pandemic actually does pass.