Airlines are Keeping Flight Delay Data Hidden as Holidays Loom
A Newsweek review of airlines' websites found data missing or hard to find.
As a busy holiday travel season gets underway, airlines are failing to meet their obligation to clearly post data that could help passengers avoid flights with a history of delays and cancellations, a Newsweek review of the airlines' websites shows.
The Department of Transportation requires large U.S. airlines to show how often particular domestic flights are disrupted when customers search their websites. Newsweek's review found that the information is often hidden behind nondescript links and sometimes does not appear at all. The DOT requires reliability data to be listed on search results pages or via a "prominent hyperlink."
Newsweek found no flight performance data for more than a third of the 100 randomly selected flights it searched for on the websites of the country's 10 largest airlines, which are those to which the DOT regulation applies.
Three airlines — United Airlines, Alaska Airlines and Hawaiian Airlines — said after being contacted by Newsweek they were fixing bugs on their websites that may have prevented the data from displaying.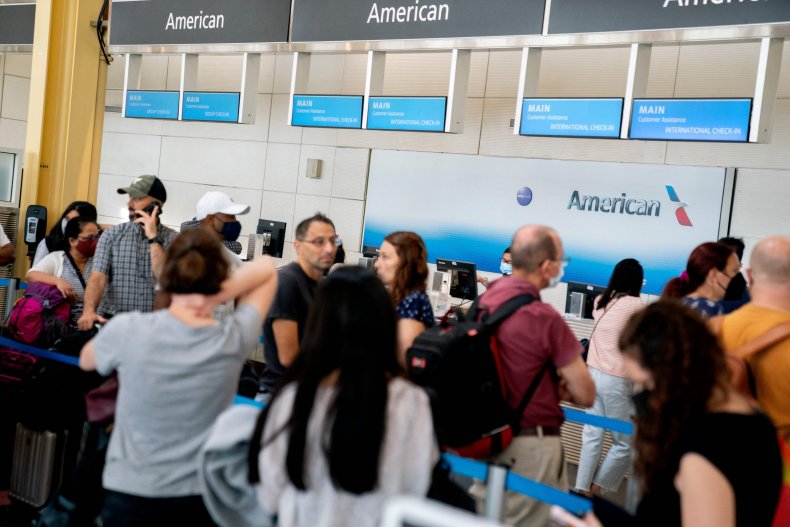 That the airlines are required to display the information may come as a surprise to the many air passengers who have experienced delays and cancellations this year. The 2022 flight chaos has led some to accuse the DOT of failing to get tough with airlines by enforcing rules aimed at curbing delays and cancellations, including a regulation that requires the same on-time performance data be made available to the online travel agencies where many passengers book flights.
Newsweek found no evidence that the data was being withheld by airlines intentionally to flout the DOT rule and leave customers in the dark. But Paul Hudson, president of the airline passenger advocacy group FlyersRights, said Newsweek's review raised a question as to whether companies are skirting regulations.
"This information is very crucial to passengers' decisions," Hudson said. "It would appear that the industry is gaming the system on this."
Hudson said that airlines need enough people to book all the flights they operate to keep them profitable and there is a risk that if passengers see a flight as unreliable they will steer clear of it.
The airline industry's trade association, Airlines For America, provided a statement in response to Newsweek's findings that said U.S. airlines are committed to providing a positive experience "from first search to touchdown."
"U.S. airlines strive to provide as much information as possible in a transparent, clear and user-friendly way for consumers on their websites," the statement said.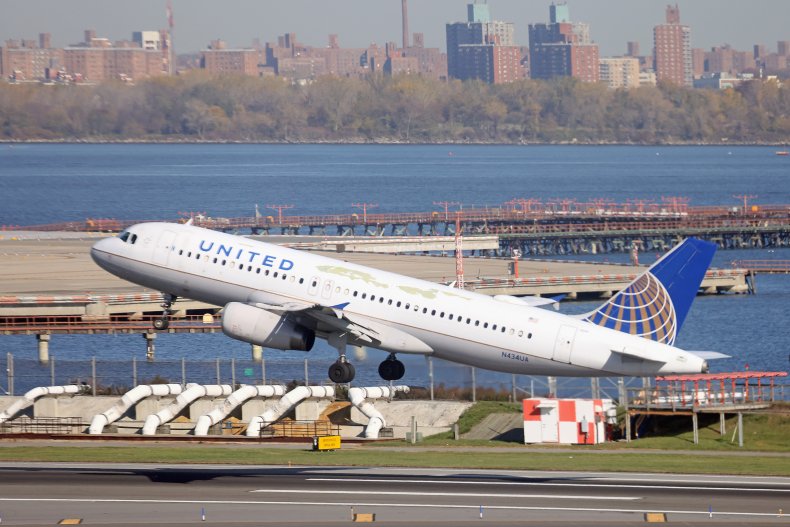 United Airlines requires customers to click two different buttons for each flight on a search results page to view reliability information. When Newsweek searched for 10 randomly selected flights on the airline's website, no data was displayed for any of them— even after clicking the two links.
The airline said Thursday it had repaired a website glitch that was preventing the data from loading sometimes.
"We know it's important for our customers to see this information, and we make sure to display it prominently as required with fare search results," United Airlines spokesman Josh Freed said.
The Delta Air Lines and Southwest Airlines websites both provided data for all 10 of the flights Newsweek searched for. However, it may still be a challenge for consumers to find the information. Like all of the airline websites, Delta and Southwest require customers to click a link to view the data and these links do not say "flight performance" or "cancellations and delays." Instead, customers need to know that clicking a flight's flight number will reveal the data.
The data Newsweek was able to find on the airlines' websites in some cases would have alerted customers to significant reliability issues. One Los Angeles to Oakland, California, flight on the Southwest Airlines website has been delayed by more than 30 minutes —half the scheduled length of the whole flight — for more than a third of its scheduled trips. The Delta website says one out of every 10 trips of an Atlanta to Sarasota, Florida, flight has been canceled.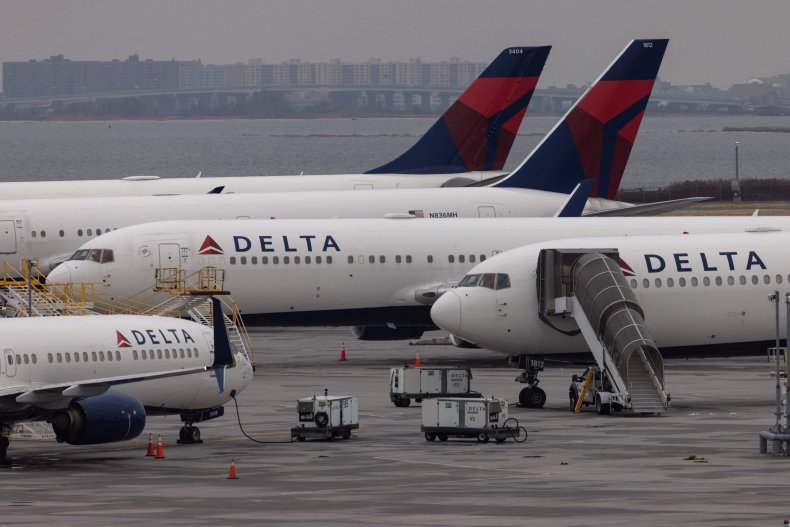 Newsweek found no reliability information for eight of the ten flights it searched for on the Frontier Airlines website and six of the ten flights on Allegiant Air's website. Both websites require customers to click flight numbers to reveal performance information.
Some of the flights with missing data on the Allegiant, Frontier and other airline websites were so new that they do not have any performance data to display. The DOT requires the display of the most recent data airlines have submitted to it. That data can be nearly two months old at times, meaning newer flights don't have any history to display at all.
Newsweek conducted its review of the airlines' websites by searching for flights departing in the second week of November. It randomly selected 10 flights from the most recent public data airlines had submitted to the DOT. If an exact match to the randomly selected flight could not be found, the one with the nearest departure time was selected. If no flights at all were available, a new flight was randomly selected.
No performance data was found for three of ten Alaska Airlines and Hawaiian Airlines flights in Newsweek's review. Two flights were missing performance data on American Airlines and Jetblue Airways websites and one flight was missing data on the Spirit Airlines website.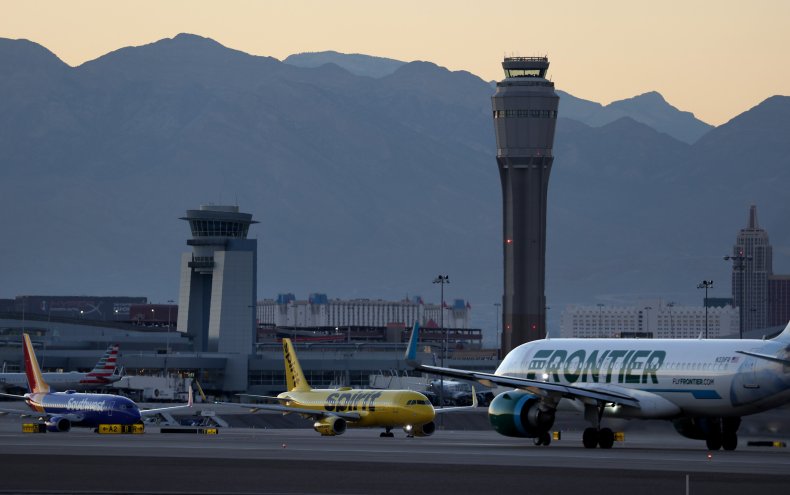 Frontier Airlines, Allegiant Air, Delta Air Lines, Southwest Airlines, Jetblue Airways and Spirit Airlines did not immediately respond to a request for comment about the results of the review.
American Airlines referred Newsweek to Airlines for America, the industry trade association.
Alaska Airlines said it was working to correct an issue that led to some website information displaying intermittently.
"We provide our guests with the information they need to make informed decisions about purchasing airfares, in accordance with Department of Transportation regulations," an Alaska Airlines statement said.
Hawaiian Airlines spokesman Alex Da Silva said the airline was working on a technical bug that led to some flight data not displaying.
"We know punctuality is important to our guests, which is why we have been the number one US airline for 18 consecutive years, per DOT statistics," Da Silva said. "We provide on-time performance data in our booking path in a way that we believe is compliant with regulation and validated by user testing and feedback."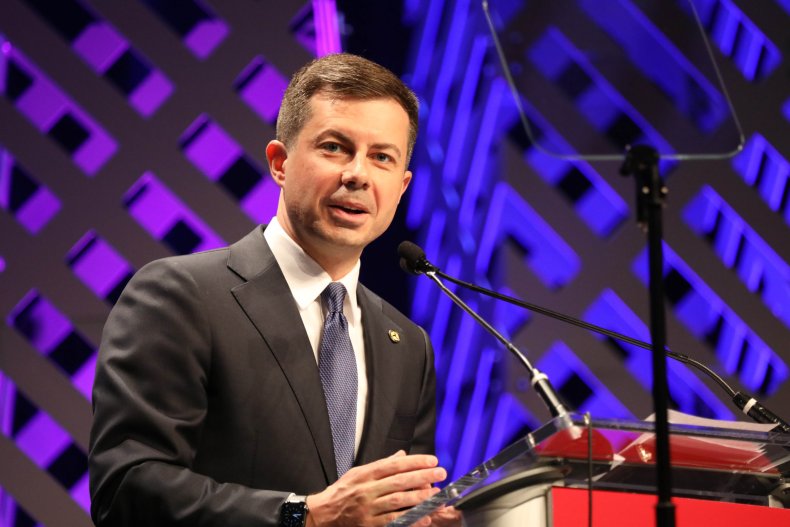 The DOT did not immediately respond to a request for comment.
Newsweek's review comes in a year with more flight cancellations than all but 2020, when more flights were canceled at the outset of the COVID-19 pandemic. There have been 174,973 cancellations in 2022 through Nov. 17, according to flight tracking firm FlightAware.
Transportation Secretary Pete Buttigieg has been under pressure to address the rash of cancellations, which have been blamed primarily on a lack of pilots. His department has launched a dashboard sharing airline cancellation and delay policies, such as which airlines provide meal or hotel vouchers.
Buttigieg has also pointed to a decline in the cancellation rate between the Memorial Day and Fourth of July holidays, from 2.3 percent of flights to 1.9 percent of flights. Only 1.6 percent of flights were canceled in the two weeks ending Nov. 16 prior to Thanksgiving, the first winter holiday travel period, FlightAware data shows.
The DOT announced $7.3 million in civil penalties against six airlines Monday for extreme delays in providing refunds for flights canceled because of COVID-19, including $2.2 million against Frontier Airlines. The department said it has assessed more fines than in any other year and expects more to be assessed before the end of the year.