Warning as Amazon Scammer Begs Customer to Cancel Orders to 'Save Jobs'
An Amazon customer took to Reddit's "Mildly Infuriating" forum to share a screenshot of an emotional message he said he received from a seller who asked that they cancel his purchase.
The post, which was shared by u/imi0402 on Thursday, received more than 25,000 votes. An employee asked him to cancel his order due to an error in the price that was advertised and said they could get into trouble with the company if he did not.
"It's obvious I am going to cancel it," read the title of u/imi0402's post.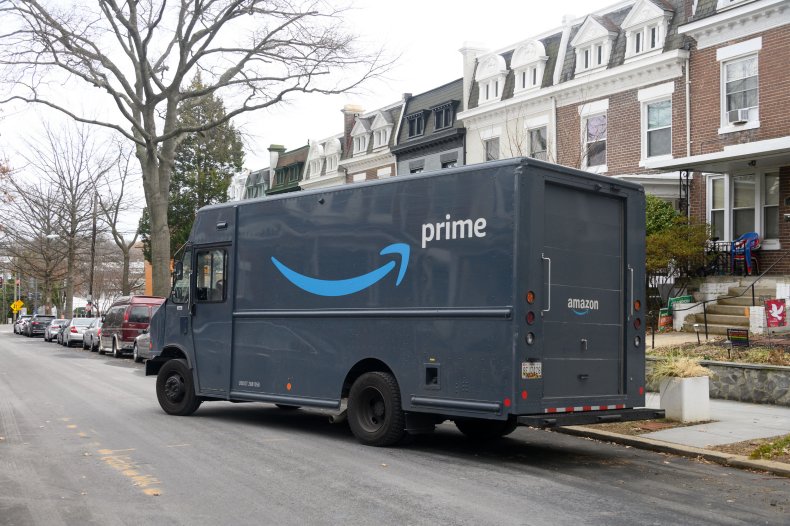 However, many Reddit users suspected the message u/imi0402 received was a scam.
According to Amazon, customers who receive suspicious messages should not open attachments or links. These emails may be forged to make it appear like the message is coming from Amazon.
"If your email client uses Brand Indicators for Message Identification, you'll be able to see the Amazon logo to identify authentic emails from Amazon," a piece published by the company said.
Recipients of these types of messages are encouraged to report them directly to Amazon.
The message that u/imi0402 received informed him that they received his order, but there was an error in the price that was advertised.
"If you don't cancel this order, I will have to pay the loss and resign from the company," the message read. "And this is a big loss and we are not able to bear this loss, so I request you with folded hands, please. Cancel the order by , and we will be grateful for your understanding."
Redditor u/imi0402 shared another screenshot with Newsweek in which the employee reached out again to ask that he cancel the order, otherwise he would have to quit his job.
He said the page is still active, but the listing for the swing he tried to buy is "unavailable."
"This is the very first time I have experienced something like this," he wrote to Newsweek.
Fellow Reddit users were on high alert, many of whom suggested it was a scam.
"Don't cancel it," a Redditor advised. "Make them cancel it so Amazon can investigate this."
"Very suspicious that they'd try to talk you into canceling when they can do that themselves," another Redditor said.
One Reddit user said they ordered an item that was mispriced and assumed they were getting a great deal, but the seller canceled the order without sending them an email requesting them to cancel it.
"I would not even reply to the email sent to you, I would forward that to Amazon and let them handle it," they wrote.
Some said the message appeared to be a scam because it was a message that tried to appeal to u/imi0402's emotions.
"Avoid doing whatever they are asking," one Redditor said. "Deal with it through official channels. Screenshot everything."
Redditor u/imi0402 said he spoke with an Amazon representative. After informing them of the message he received, Amazon canceled the order.
Newsweek reached out to Amazon for comment.
Other stories have gone viral on the "Mildly Infuriating" forum.
A man said he found a half-hidden camera in the Airbnb he stayed in with his girlfriend, while another post featured a restaurant's policy that said if a customer cannot afford to tip, they should stay home.
One post was shared by an employee who said their company was using a "surveillance" tool to track productivity.
Newsweek's "What Should I Do?" offers expert advice to readers. If you have a personal dilemma, let us know via life@newsweek.com. We can ask experts for advice on relationships, family, friends, money and work and your story could be featured on WSID at Newsweek.