Warning Shots Heard Near Burkina Faso's Presidential Palace Amid Protest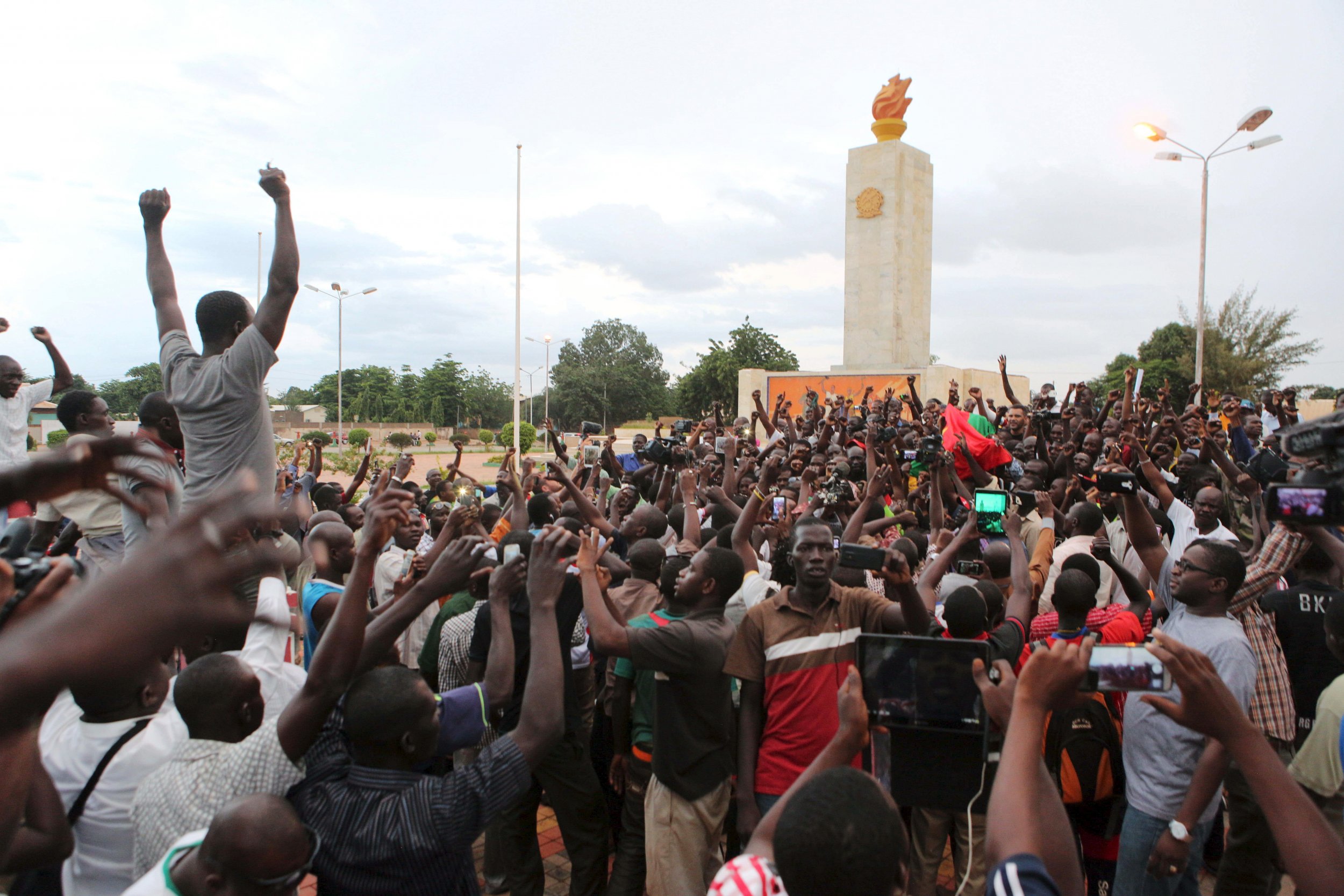 OUAGADOUGOU (Reuters) - Soldiers fired warning shots outside Burkina Faso's presidential palace on Wednesday as hundreds of people gathered to protest the detention of government leaders inside by the elite presidential guard, witnesses said.
The warning shots, fired by unidentified soldiers as night fell on the capital, caused the crowd to retreat slightly but not to disperse.
Private station Radio Omega said on Twitter its service was cut off and journalists' motorbikes set ablaze, but it did not say by who. Several other Burkinabe radio stations also appeared to have stopped transmitting.
Warning Shots Heard Near Burkina Faso's Presidential Palace Amid Protest | World