Warren Beatty's 82nd Birthday: His 15 Best Movies Ranked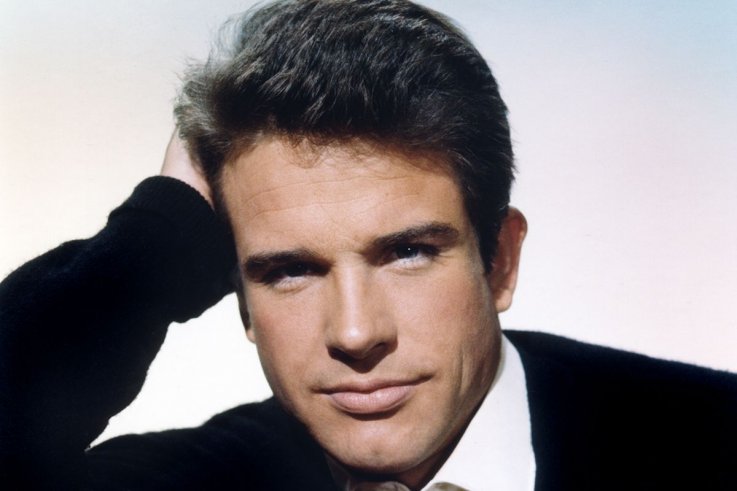 Warren Beatty, who turns 82 today, is best known not only for his performances in such classics as Splendor in the Grass and Bonnie and Clyde but also as an acclaimed writer, director and producer.
Born on March 30, 1937, in Richmond, Virginia, Beatty was obsessed with movies from a young age. He left college to move to New York and after taking acting lessons at the Stella Adler Studio followed in the footsteps of his elder sister—Oscar-winning actress Shirley MacLaine—to Hollywood. He made an instant impact. His movie debut in Splendor in the Grass, opposite Natalie Wood, was a hit with critics and public alike and he picked up a Golden Globe nomination for Best Actor.
In 1967, at 29, he produced his first film, Bonnie and Clyde, and starred in it as well to widespread acclaim. Roger Ebert hailed it as "a milestone in the history of American movies, a work of truth and brilliance," and the movie received 10 Academy Award nominations, winning two of them.
In 1975, Beatty once again delivered a master class in multi-tasking: He produced, co-wrote and acted in the satirical comedy Shampoo, which picked up another four Academy Award nominations.
With his next movie, the fantasy-comedy Heaven Can Wait (1978), he became the first person to receive Academy Award nominations in acting, directing, writing and producing for a single movie. He repeated the feat with 1981's Reds, a historical epic about a journalist covering the Russian revolution—and this time he won three of them.
It was another six years before he appeared in a movie, Elaine May's ill-fated Ishtar, which was mercilessly panned and declared one of the biggest box-office disasters of the 1980s. "A truly dreadful film, a lifeless, massive, lumbering exercise in failed comedy," wrote Roger Ebert in the Chicago Sun-Times.
In 1990, Beatty returned as director-producer-actor with Dick Tracy, which picked up 7 Academy Award nominations and won 3 of them. In 1991, he produced and starred in Bugsy, based on the real life of gangster Bugsy Siegel. It received ten Oscar nominations, winning two of them. His 1998 political satire Bulworth was a moderate success, but since then, he has made only two films.
Town and Country, which started production in 1998 but wasn't released until 2001, was one of the biggest flops in Hollywood history, making just $10 million worldwide on a budget of around $90 million, not counting distribution and marketing expenses.
It took Beatty another 15 years to make a movie—writing, directing and starring in Rules Don't Apply (2016). While not as disastrous as his previous film, it also lost money and received lukewarm reviews. David Palmer of The Reel Deal wrote: "As someone who appreciates Warren Beatty's place and contribution to Hollywood history, I hope and pray he appears in at least one more great film, because ending his career on something as poorly assembled and downright boring as Rules Don't Apply would be devastating."
To celebrate his birthday, Newsweek has analyzed data from review aggregation websites Rotten Tomatoes, Metacritic and IMDb to rank Beatty's 15 best movies.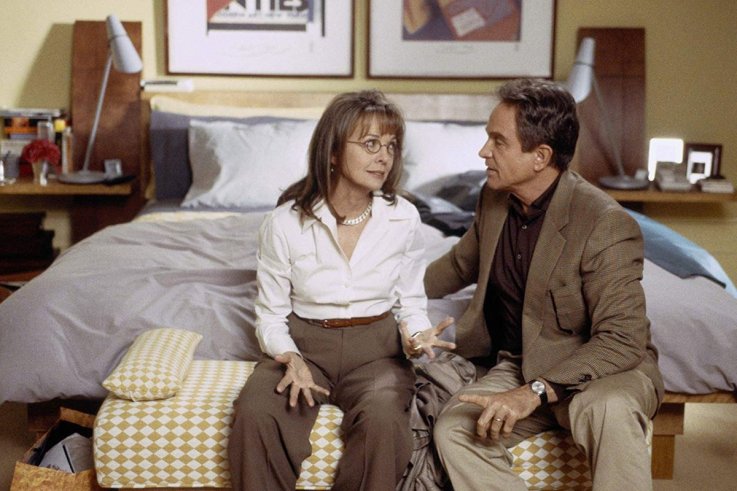 New Line Cinema
15. Town & Country (2001). Total score: 37.23%.
Directed by: Peter Chelsom. Starring: Warren Beatty, Diane Keaton, Nastassja Kinski, Goldie Hawn, Garry Shandling.
Plot summary: Wealthy New York architect Porter and his wife Ellie celebrate their 25th wedding anniversary with their friends Griffin and Mona. When Mona discovers Griffin is having an affair, their marriage comes to an abrupt end. The Ellie discovers Porter too has been unfaithful.
What the critics said: "The movie's not bad enough to be world-ending, merely clumsy enough to make the offending studio exec clean out his desk." Wesley Morris, San Francisco Chronicle.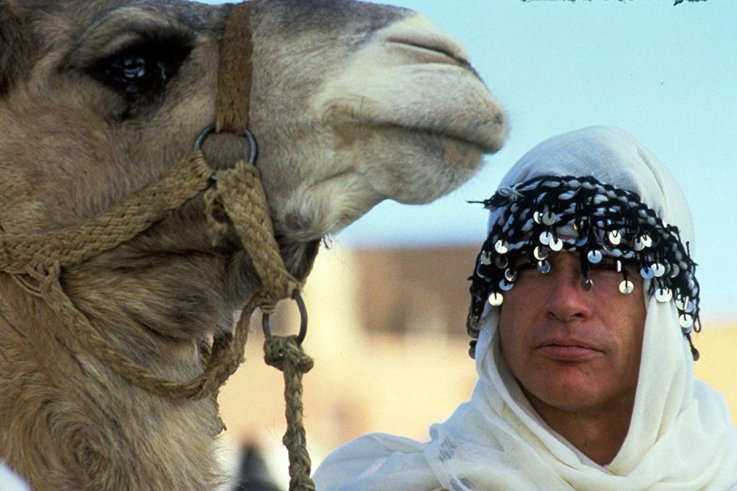 Columbia Pictures
14. Ishtar (1987). Total score: 45.65%.
Directed by: Elaine May. Starring: Warren Beatty, Dustin Hoffman, Isabelle Adjani, Charles Grodin.
Plot summary: Two terrible lounge singers get booked to play a gig in a Moroccan hotel but somehow become pawns in an international power play between the C.I.A., the Emir of Ishtar, and the rebels trying to overthrow his regime.
What the critics said: "Ishtar is a truly dreadful film, a lifeless, massive, lumbering exercise in failed comedy." Roger Ebert, Chicago Sun-Times.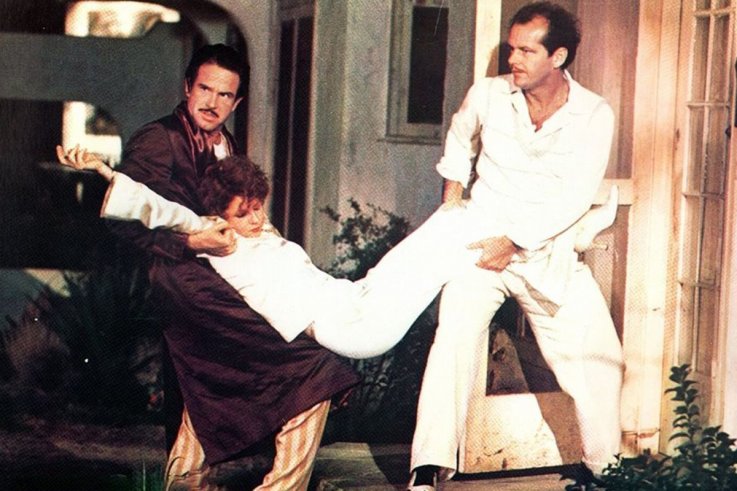 Columbia Pictures
13. The Fortune (1975). Total score: 51.16%.
Directed by: Mike Nichols. Starring: Jack Nicholson, Warren Beatty, Stockard Channing.
Plot summary: Two bumbling hustlers in the 1920s attempt to gain the fortune of an heiress. Nothing will stop them, not even murder.
What the critics said: "A marvelous attempt to recreate a kind of farce that, with the notable exceptions of a handful of films by Blake Edwards and Billy Wilder, disappeared after World War II." Vincent Canby, New York Times.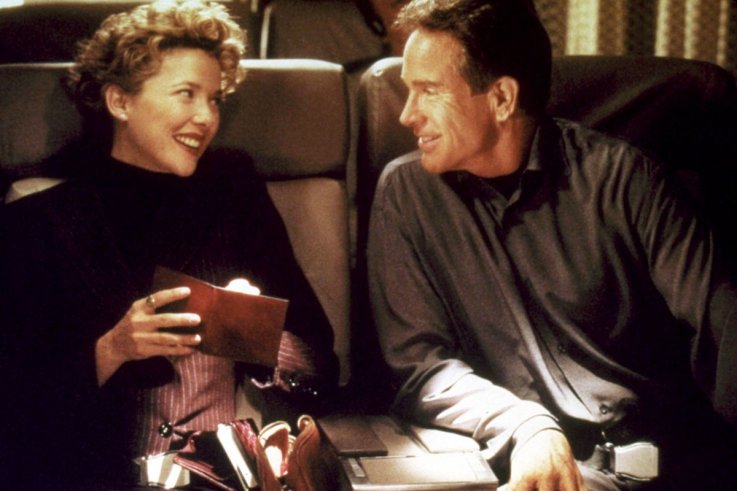 Warner Bros.
12. Love Affair (1994). Total score: 54.83%.
Directed by: Glenn Gordon Caron. Starring: Warren Beatty, Annette Bening, Katharine Hepburn, Gary Shandling, Chloe Webb, Pierce Brosnan.
Plot summary: Ex-football star Mike Gambril meets Terry McKay on a flight to Sydney, which is forced to land on a small atoll. Both engaged to others, they become romantic on board the ship sent to take the passengers to a larger island.
What the critics said: "Most of the people seeing this movie are going to know how it turns out. If they haven't seen the original Love Affair (1939) with Irene Dunne and Charles Boyer, or the remake An Affair to Remember (1957) with Deborah Kerr and Cary Grant, they've seen Sleepless In Seattle (1993), which was about people who loved the earlier films." Roger Ebert, Chicago Sun-Times.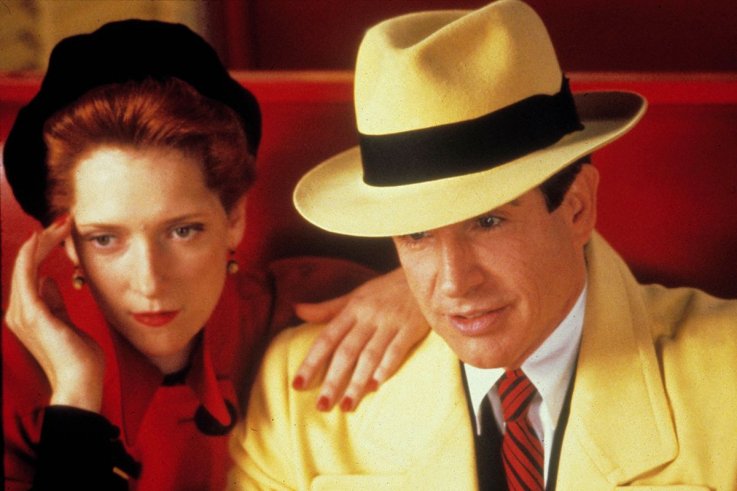 Buena Vista Pictures Distribution
11. Dick Tracy (1990). Total score: 56.89%.
Directed by: Warren Beatty. Starring: Warren Beatty, Madonna, Al Pacino, Mandy Patinkin, Dustin Hoffman.
Plot summary: The comic strip detective finds his life vastly complicated when Breathless Mahoney makes advances towards him while he is trying to battle Big Boy Caprice's united mob.
What the critics said: "Though it looks ravishing, Warren Beatty's longtime pet project is a curiously remote, uninvolving film." Variety.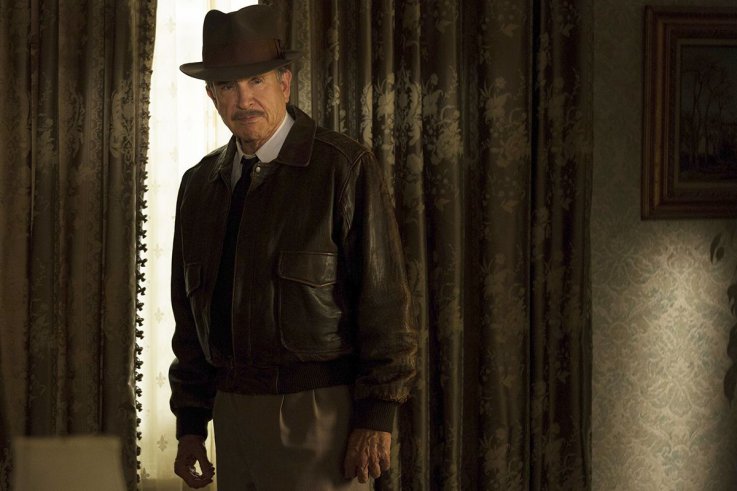 Twentieth Century Fox
10. Rules Don't Apply (2016). Total score: 58.23%.
Directed by: Warren Beatty. Starring: Lily Collins, Haley Bennett, Taissa Farmiga, Warren Beatty, Alden Ehrenreich, Matthew Broderick, Alec Baldwin, Annette Bening.
Plot summary: The unconventional love story of an aspiring actress, her ambitious driver, and their eccentric boss, the legendary billionaire Howard Hughes.
What the critics said: "This is not a well-made film but it is an enjoyable one, in part because it's genuinely unpredictable and in part because it's a pleasure to see one of the great stars of his era on a movie screen once more." Ty Burr, Boston Globe.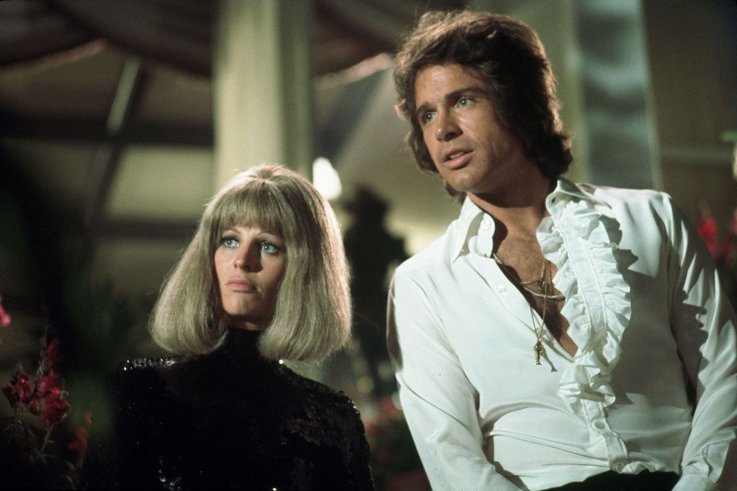 Columbia Pictures
9. Shampoo (1975). Total score: 64.25%.
Directed by: Hal Ashby. Starring: Warren Beatty, Julie Christie, Goldie Hawn.
Plot summary: George is a Beverly Hills hairdresser whose services to his female clients sometimes extend beyond a mere snip. George borrows money from his lover's husband, who in turns requests that George escort his mistress to an election night party.
What the critics said: "There's a self-awareness to Shampoo that gives the movie a cleansing sadness and, oddly, makes Beatty an affectingly amoral roue." Lisa Schwarzbaum, Entertainment Weekly.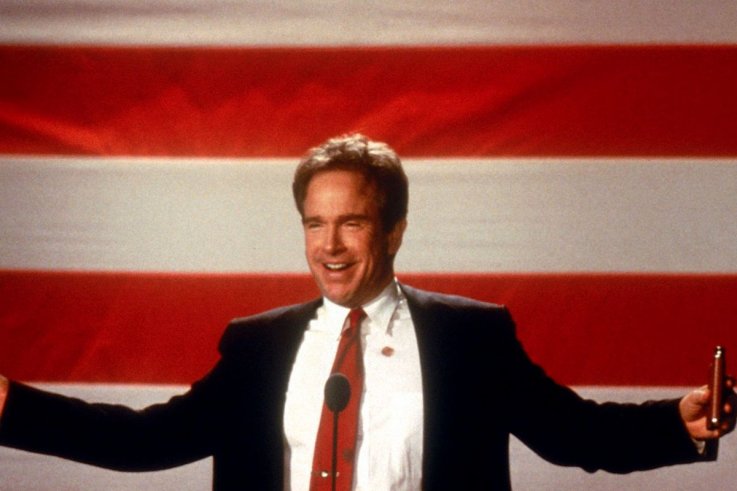 Twentieth Century Fox
8. Bulworth (1998). Total score: 70.51%.
Directed by: Warren Beatty. Starring: Warren Beatty, Halle Berry, Don Cheadle, Oliver Platt, Paul Sorvino.
Plot summary: A suicidally disillusioned liberal politician puts a contract out on himself and takes the opportunity to be bluntly honest with his voters by affecting the rhythms and speech of hip-hop music and culture.
What the critics said: "Bulworth is an angry movie, but Beatty is savvy enough to recognize that people respond better to comedies than serious "issue films," so he has camouflaged his message beneath the surface of this original, incisive satire." James Berardinelli, ReelViews.