Warren Buffet Says Berkshire Hathaway Has a Unique Problem: Too Much Cash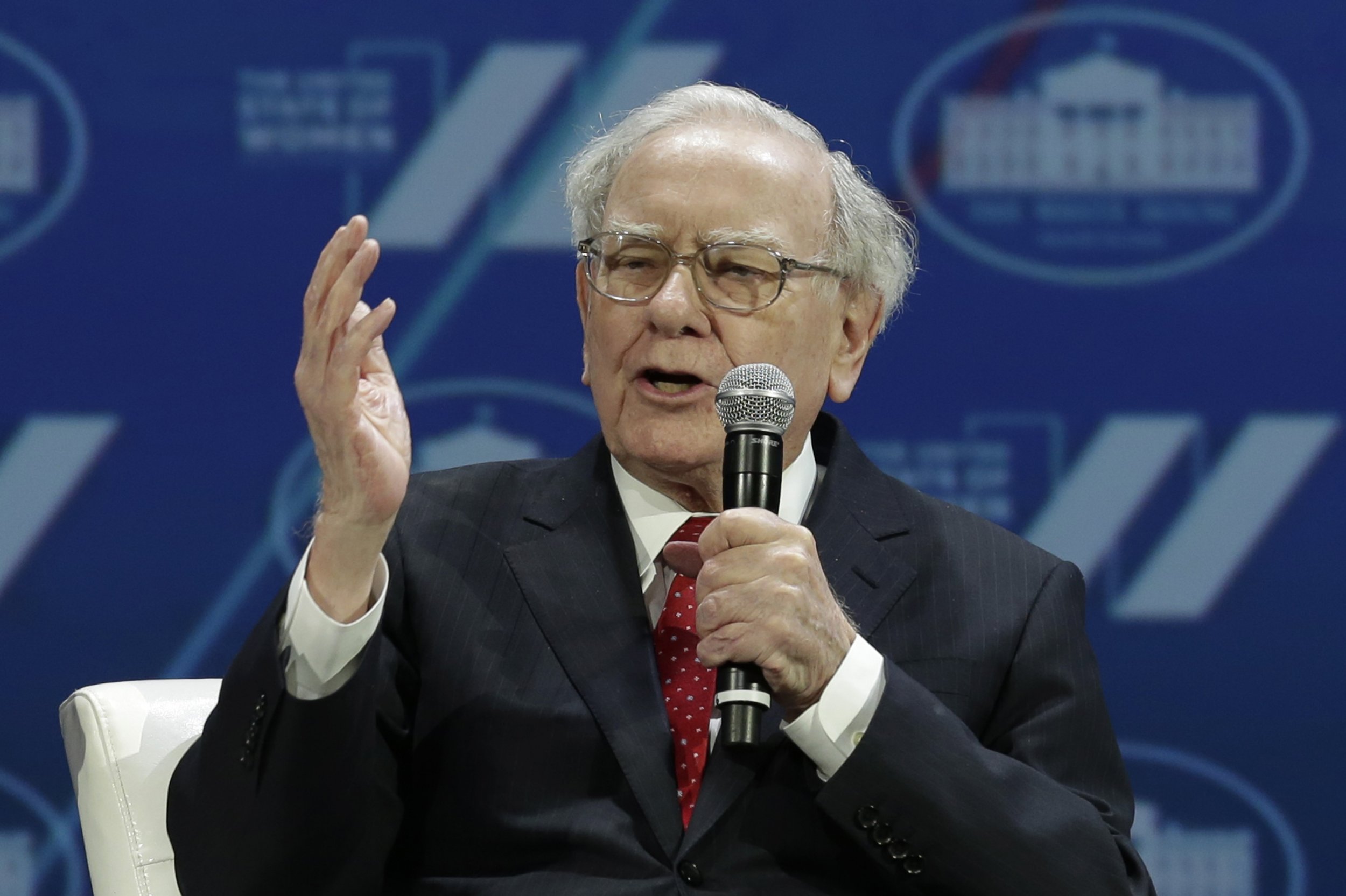 Warren Buffett on Saturday lamented his inability to find big companies to buy, and said his goal is to make "one or more huge acquisitions" of non-insurance businesses to bolster results at his conglomerate Berkshire Hathaway Inc.
In his annual letter to Berkshire shareholders, Buffett admitted that finding things to buy at a "sensible purchase price" has become a challenge, and is a major reason Berkshire is awash with $116 billion of low-yielding cash and government bonds.
Buffett said a "purchasing frenzy" binge by deal-hungry chief executives employing cheap debt has made that task difficult. Berkshire typically pays all cash for acquisitions.
"Our smiles will broaden when we have redeployed Berkshire's excess funds into more productive assets," Buffett wrote. "Berkshire's goal is to substantially increase the earnings of its non-insurance group. For that to happen, we will need to make one or more huge acquisitions."
It has been more than two years since Berkshire made a major purchase, the $32.1 billion takeover of aircraft parts maker Precision Castparts Corp.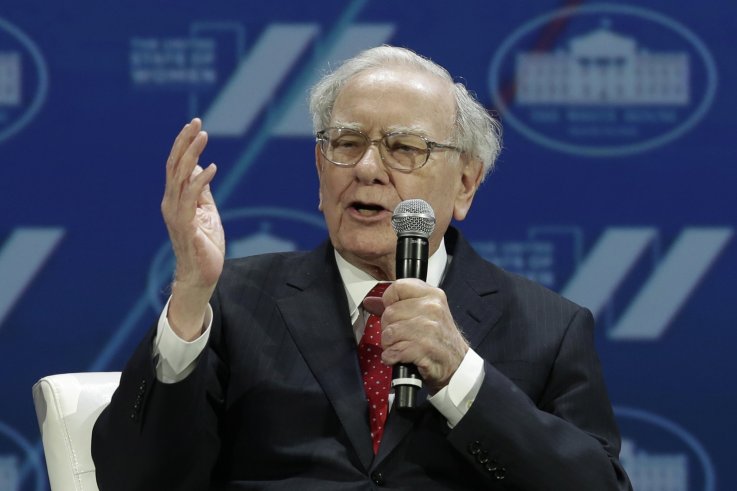 Last month, Buffett gave greater oversight of Berkshire's non-insurance businesses such as the BNSF railroad, Precision Castparts and Dairy Queen ice cream to energy executive Gregory Abel, while insurance specialist Ajit Jain added supervision of insurance operations such as the Geico auto insurer.
Both are considered candidates to eventually replace Buffett, 87, as Berkshire's chief executive. Many investors consider Abel, who is a decade younger than Jain, the frontrunner.
Berkshire on Saturday reported a record quarterly and annual profit, both of which received a $29.1 billion boost from the recent lowering of the U.S. corporate income tax rate, which reduced its deferred tax liabilities.
Fourth-quarter net income increased roughly fivefold to $32.55 billion, or $19,790 per Class A share, from $6.29 billion, or $3,823 per share, a year earlier, while annual profit rose 87 percent to $44.94 billion.
Those increases, however, masked declines in operating profit, which Buffett considers a better gauge of overall performance, and which fell 18 percent last year to $14.46 billion.
A major reason for that decline was a $2.22 billion loss from insurance underwriting, Berkshire's first full-year deficit since 2002, hurt by Hurricanes Harvey, Irma and Maria and wildfires in California.
The lower tax rate also contributed to a 23 percent full-year boost in Berkshire's book value, which measures assets minus liabilities and Buffett considers a good indicator of Berkshire's net worth, to $211,750 per Class A share.
Meanwhile, insurance float, or premiums collected before claims are paid, and which gives Buffett more money to invest, was about $114 billion at year end.
Warren Buffet Says Berkshire Hathaway Has a Unique Problem: Too Much Cash | World