Warren Buffett Says Congress 'Owes It to' Small Businesses to Renew PPP Loan Program
As pressure mounts on lawmakers to pass another round of economic relief before Congress adjourns for Christmas, the allocation of funding continues to be debated.
While Senator Bernie Sanders has pushed Democrats to reject any bill that leaves out direct payments—like the $1,200 checks included in the CARES Act—Berkshire Hathaway Chairman Warren Buffett is urging Congress to extend the Paycheck Protection Program (PPP).
In a Tuesday interview with CNBC's Squawk Box, Buffett said the first round of federal aid saved the economy from being as devastated as it was during the 2008 financial crisis. But, he added, the coronavirus pandemic has brought about an "economic war."
"The small businesses received some help, but it's not getting them to the end of the tunnel," he said.
"When we went into World War II, a lot of industries were shut down. Everything went to the defense production. Well, we've shut down a lot of people in this particular induced recession and others are prospering, and I think the country owes it to the really millions of small businesspeople," he continued. "I've met a lot of these people through the Goldman Sachs program. Just renew the PPP and get us to the end of the tunnel."
The program was included in last spring's CARES Act to provide an incentive for small businesses to keep their workers on payroll. The Small Business Administration would forgive the PPP loans if businesses satisfied all employee-retention criteria.
While funds remain in the program, the window to apply for a PPP loan expired earlier this year. With no congressional progress on negotiations for a new relief package, small businesses have been left with little aid, especially as a growing number of states and cities have resumed limiting business capacities as coronavirus case surge.
Buffett also co-chairs the Goldman 10,000 Small Businesses program's advisory council. A survey of the program's participants recently found that 90 percent of these small businesses have exhausted their PPP funding, according to Goldman Sachs CEO David Solomon.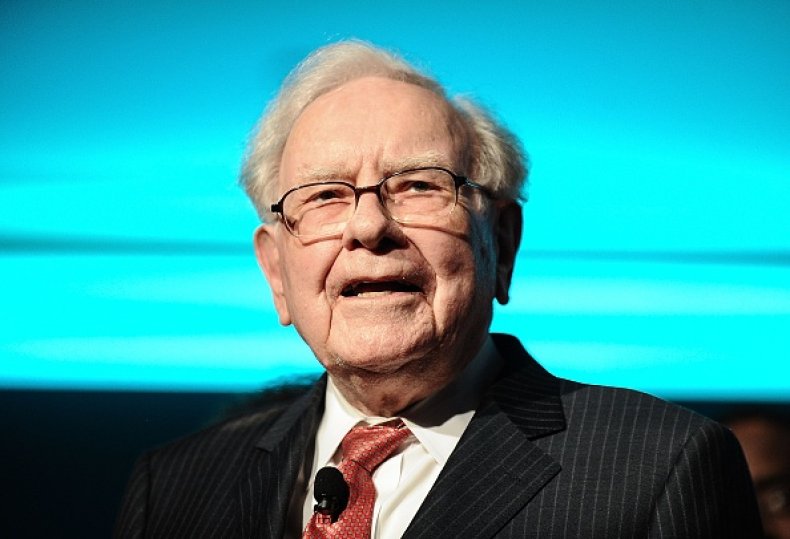 Currently, a bipartisan relief proposal introduced in Congress on Monday includes about $300 billion to support small businesses. It would extend federal unemployment insurance and the eviction moratorium, both set to expire after Christmas. Funds have also been set aside for education and transportation.
Restaurants have been hit particularly hard by the pandemic, with many forced to shutter for good because of social distancing requirements, bans on in-person dining and a lack of aid from the federal government.
"The large grocery chains have done very well, but if you had to get your food in a small restaurant or medium-sized restaurant and social distancing was required and everything, you just killed the economics for somebody that may have been working for decades with their family to build a business and reinvest the earnings in improving their establishment," Buffett said.
"Then, through no fault of their own, an edict comes along that kills all their dreams," he added. "It would be so foolish to not follow through with [extending the PPP] and enable those people to get back to where they could do the kind of business they were doing before."
Congress has just four days until breaking for the Christmas recess, and it remains unclear whether House Democrats and Senate Republicans will strike a deal on new legislation before the holidays.
Newsweek reached out to Buffett's representatives for further comment but did not hear back in time for publication.