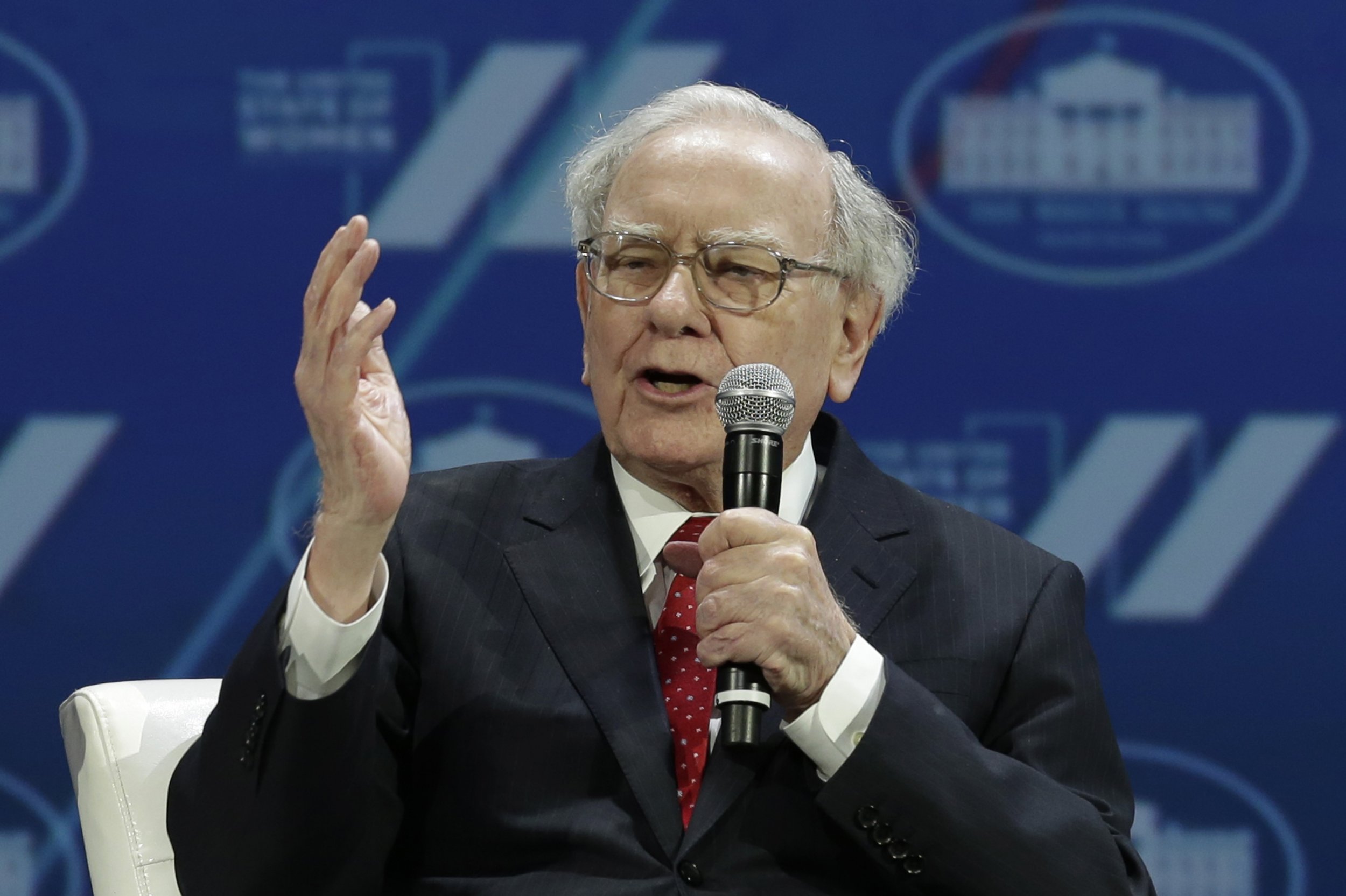 Warren Buffett, the world's second-richest man, has hit out at the tax reform plan put forward by President Donald Trump and congressional Republicans, saying, "I don't need a tax cut." The investor, who is worth $75 billion, has often railed against rising inequality in the United States.
Related: Rich people in America have too much money, says the world's second-richest man, Warren Buffett
Buffett echoed much of the criticism that the Republican proposal has received when he told CNBC Tuesday that it is "not a tax reform act, it's a tax cut act."
A study from the Tax Policy Center last week found that the top 1 percent of U.S. earners would benefit most from the tax plan rather than the middle class, who Trump and Republican leaders have claimed would be the biggest gainers. Indeed, the report found that 30 percent of those earning between $50,000 and $150,000 would wind up paying more in taxes under the proposal.
Buffett reserved particular criticism for the proposal to get rid of the estate tax, something that Trump and others have derided as the "death tax." However, because the tax applies only to individuals with estates worth at least $5.49 million, or nearly $11 million per couple, he said: "It's not a death tax. It's a very pejorative term. There are going to be 2.6 million people die this year in the United States, and there'll be only about 5,000 tax returns on estates that pay tax."
Buffett used his own situation to illustrate the impact of eradicating the estate tax. It would mean, he said, that he could leave all $75 billion of his wealth to 35 of his children, grandchildren and great-grandchildren, meaning they'd each have $2 billion. With a 5 percent interest rate, they could soon have $100 billion, he added.
"Is that a great way to allocate wealth in the United States?" he asked. Buffett went on to say that the plan would help create the sort of "dynastic system" that "goes totally against what's built this country, what this country stands for."
"If they were lucky enough to come out of the right womb, have the right name, 'Buffett,' they could sit there and build tombs for themselves like Egyptians never dreamt of," he said. "They could do anything. That's not good for capitalism, I don't think it's good for the children, I sure don't think it's good for society where there's a ton of inequality to start with. I think that's a terrible mistake for example."
Citing a sporting event as a comparison, he said: "I don't think we should have our Olympic team 20 years from now be the eldest sons of the Olympic team currently."