Warren Buffett Wants More Apple Shares and Praises the Company's Buybacks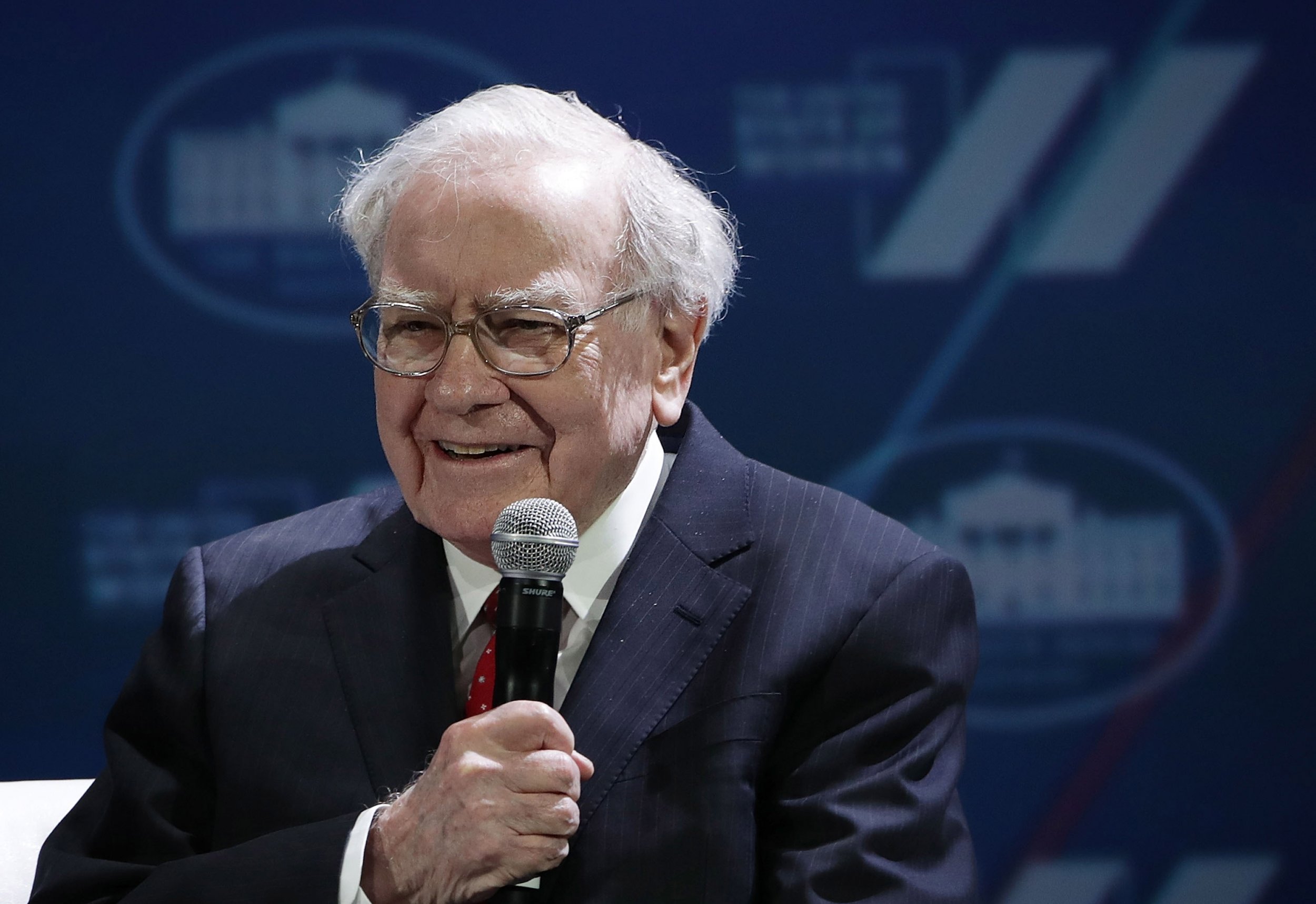 Warren Buffett has indicated he would be interested in increasing his stake in Apple , as long as shares in the technology giant were available at the right price.
Speaking at Berkshire Hathaway's annual shareholder meeting, the billionaire praised Apple for choosing to buy back its own stock, after the company announced last week it could buy back as much as $100 billion worth of stock.
"We would love to see Apple go down in price," he told shareholders, as reported by Reuters.
"I'm delighted to see them repurchasing shares. I love the idea of having our 5 percent, or whatever it is, maybe grow to 6 or 7 percent without our laying out a dime."
On Thursday, the 87-year-old revealed he had bought 75 million shares in the iPhone maker on top of the 165.3 million Berkshire Hathaway owned at the end of last year.
The figure make the holding company Apple's third-largest shareholder, behind Vanguard Group and BlackRock.
At the time, the holding was worth more than $28 billion but after the recent share purchase and an 8 percent increase in Apple's stock price, Berkshire's stake is now worth more than $44 billion.
"It is an unbelievable company," Buffett said in an interview with CNBC. "If you look at Apple, I think it earns almost twice as much as the second most profitable company in the U.S."
Buffett also praised Apple's penchant for developing "extremely sticky" products that were extremely successful with their customers, so much so that that users become strictly attached to gadgets such as iPhones, MacBooks and iPads.
Last week, Apple reported its profit in the first three months of the year stood at $13.8 billion, a 25 percent increase from the corresponding period 12 months earlier.
The California-based giant's market valuation, meanwhile, has surpassed the $930 billion mark.
Buffett also spoke about one of Apple's main rivals - Google - admitting it had been a mistake for Berkshire not to invest in Alphabet, its parent company, and Amazon.
However, the "Oracle of Omaha" told investors investing Berkshire's cash stockpile—which currently amounts to around $108 billion—was a challenge.
"My phone is not ringing off the hook with good deals," he said.
At the AGM, the company told shareholders that it had swung to a $1.14 billion loss at the end of the latest financial year, compared with a profit of $4.06 billion in the previous 12 months.
However, operating profit excluding investment and derivative gains and losses, surged 49 percent year-on-year to a record $5.29 billion.