Buffett Says Wells Fargo Was 'Slow to Fix' Sales Scandal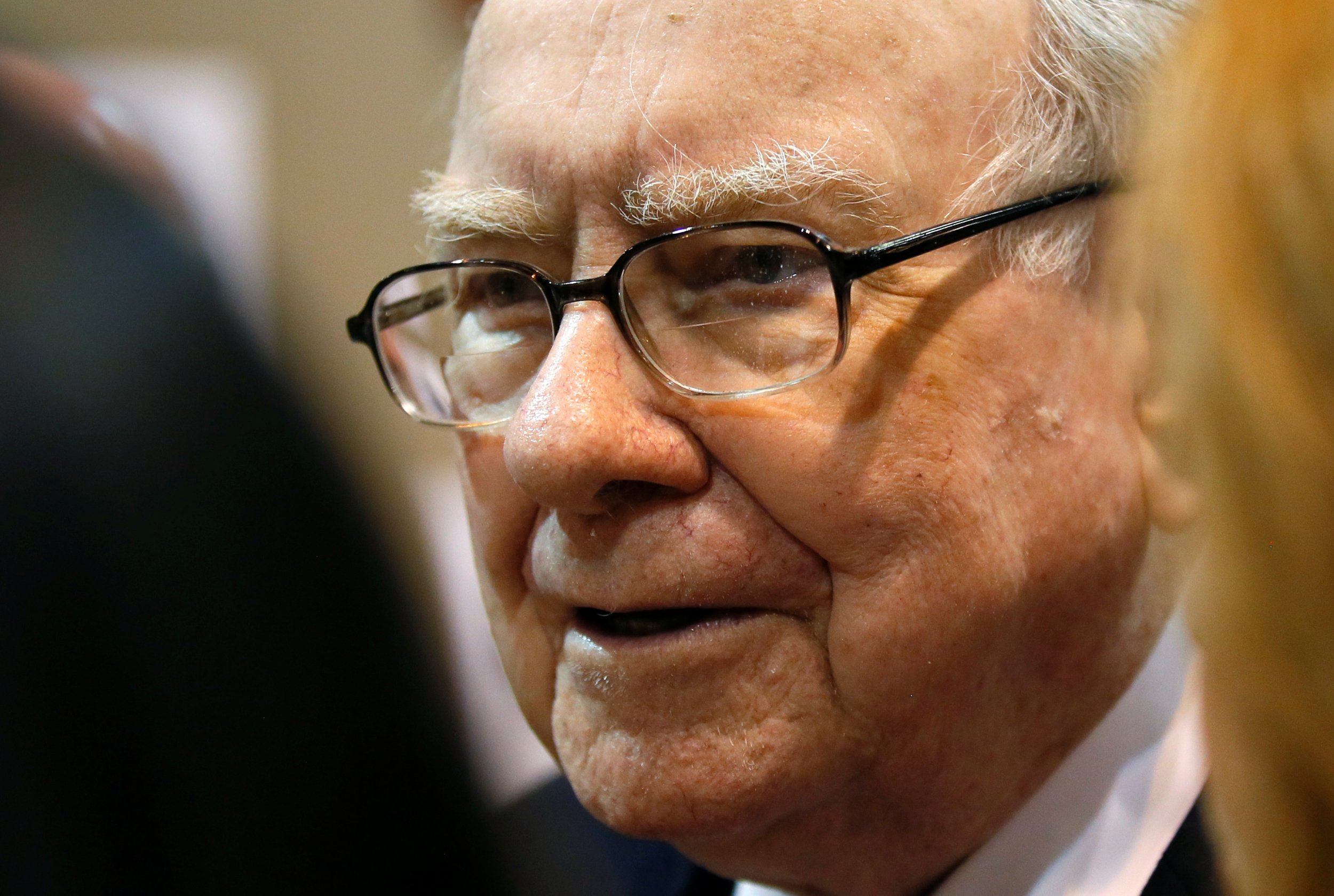 Warren Buffett on Saturday faulted Wells Fargo & Co's previous management for failing to take action immediately upon learning that its employees were signing up customers for bogus accounts, causing a national scandal.
Buffett spoke at the annual meeting of Berkshire Hathaway Inc, which he chairs, and where he and Vice Chairman Charlie Munger are fielding five hours of questions from shareholders, journalists and analysts.
Buffett said Wells Fargo gave employees too much autonomy to engage in "cross-selling" multiple products to meet sales goals.
He said this "incentivized the wrong type of behavior," and that former Chief Executive John Stumpf, who lost his job over the scandal, was too slow to fix the problem.
"If there's a major problem, the CEO will get wind of it. At that moment, that's the key to everything. The CEO has to act," Buffett said. "The main problem was they didn't act."
Berkshire owns about 10 percent of Wells Fargo's stock, and Buffett's support of current management was a key factor in ensuring that the bank's entire board won re-election last month.
Buffett likened the situation to Salomon Brothers Inc, where in 1991 he was installed as chairman to clean up a mess left when the former chief executive failed to tell regulators that a trader was submitting fake bids at Treasury auctions.
Asked whether Berkshire's decentralized structure could lead to a similar scandal, Buffett said Berkshire welcomes being alerted to misbehavior via an internal "hotline" that gets 4,000 calls a year.
"As we sit here, somebody is doing something wrong at Berkshire," and the Wells Fargo situation highlights the "damage" that can result from inaction.
Airlines, IBM
Buffett also discussed Berkshire's foray into the airline sector, where it is a top investor in American Airlines Group Inc, Delta Air Lines Inc, Southwest Airlines Co and United Continental Holdings Inc to be successful.
He had long disdained the industry, which had gone through many bankruptcies, but said he is confident it will not resort to "suicidally competitive" strategies that could spell doom.
"It is no cinch that the industry will have some more pricing sensibility in the next 10 years than they had in the last 100 years, but the conditions have improved."
Munger added: "You've got to remember railroads were a terrible business for decades and decades and decades, and then they got good." Berkshire bought the BNSF railroad in 2010.
Buffett also admitted he was wrong to think International Business Machines Corp "would do better" six years ago, when he started amassing an 81 million share stake.
He disclosed this week that Berkshire has sold about one-third of the IBM stake, even as it bulks up its holdings in Apple Inc, which Buffett said he thinks of more as a "consumer" company that a technology company.
Buffett also addressed the question of driverless vehicles, saying they could pose a threat to Berkshire-owned car insurer Geico, and to BNSF if it spread to trucks.
Tax Losses
Buffett started the meeting by noting that Berkshire reported far fewer investment gains in the first quarter, which proved a drag on first-quarter results.
But he said Berkshire now has a slight preference for trying to take tax losses, which could have less value if lawmakers in Washington reduce the 35 percent corporate tax rate.
The annual meeting, expected to draw more than last year's estimated 37,000 shareholders, is the main event of a weekend of events that Buffett calls "Woodstock for Capitalists."
Buffett and Munger started taking questions after the traditional shareholder movie, and after Buffett had roamed a nearby exhibit hall featuring products from Berkshire companies.
He was joined at the traditional newspaper tossing contest by friends including Microsoft Corp co-founder and Berkshire director Bill Gates and Miami Dolphins defensive tackle Ndamukong Suh.
Many hundreds of shareholders started lining up outside the CenturyLink Center, including several who said they got there nearly five hours before doors opened at about 6:45 a.m.
"Every year it seems I have to come earlier," said Chris Tesari, a retired businessman from Pacific Palisades, California who said he arrived at 3:20 a.m. for his 21st meeting. "It's a pilgrimage."