What are the Warren Ellis Allegations? Over 60 Women Accuse Author of Sexual Misconduct
Comic book author Warren Ellis has been accused of sexual misconduct by more than 60 women and non-binary individuals.
The group has launched an extremely thorough website titled So Many of Us which documents their experiences with Ellis who they claim used his position in his industry to coerce them into romantic and sexual relationships and what they are calling his "pattern of emotionally abusive behavior documented across more than two decades."
Ellis, who is well known for writing comics, Transmetropolitan and Authority denies "consciously" coercing or manipulating anyone but apologized for his mistakes.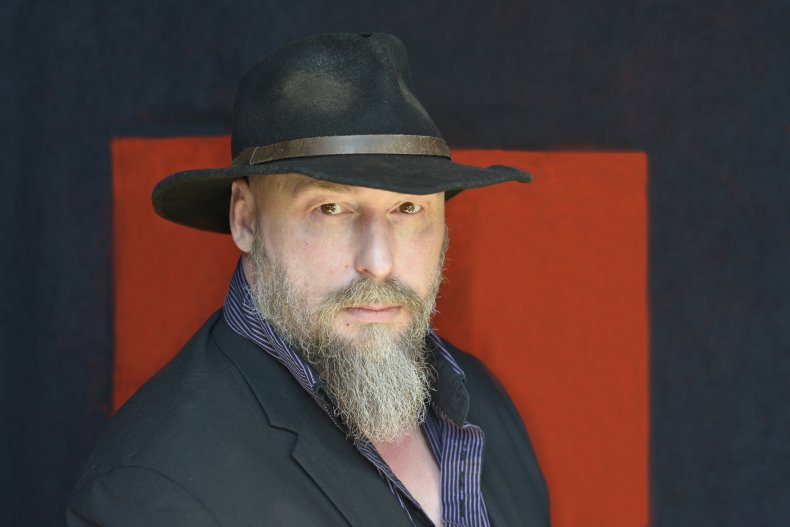 What are the Warren Ellis Allegations?
So Many of Us alleges that Ellis pursued concurrent sexual relationships with a large number of his female fans, some dating back to the early 2000s. They claim that the writer lied about his relationship status and at one point in 2009, was maintaining 19 relationships simultaneously while hiding them from his long-term partner.
Part of the group's statement reads: "From our accounts, and the others who have come forward, there is clear evidence of Warren Ellis using his celebrity status and vast public platform as catalyst and shield to manipulate and groom targets under false pretenses, and to coerce private pornography and sexual exchanges."
It continues: "Over twenty years, femme-presenting people, often between the ages of 19 to 26, were impacted by this pathological behavior. We were all under an elaborate illusion, believing we had a friend, a mentor, a partner in this man."
So Many of Us has compiled different accounts from different women about their experience with Ellis, all claim that "under the guise of mentorship and camaraderie, Warren Ellis insinuates himself into his targets' daily lives, building trust and forming patterns of attachment."
"Once the target thinks of him as their best friend or trusted confidant, he escalates the relationship into sexual territory, usually conducted online and through intense periods of communication, but sometimes in person."
They say that the Castlevania creator would end the relationship and cut off contact, leaving the women suffering from emotional trauma as a result.
The website features a table of contents that links to 27 different written, and dated accounts of individuals' experiences with Ellis. Some are named but many are anonymous.
One account, under the name Sarah from 2013 recounts how Ellis found her on social media platform Tumblr when she was a graduate student working on a Master's thesis in comics studies, aged 24.
"He manipulated me into thinking I needed his expertise to make my thesis worth a damn, and that I had to pay for that through nude photos, videos, phone calls, and Skype calls," the writer alleges. "This went on for roughly 2-3 months before he cut me off."
Another Anonymous account, submitted recounts how Ellis found her on LiveJournal and Twitter in 2009 when he "proceeded to groom me, sharing sexual fantasies."
She explained: "He told me I was a 'surreal beauty' and 'trouble' and 'the first woman to make him want' to be sexual again. He also told me very early on that he hadn't had sex with anyone in many years. This turned out to be a lie." The account adds: "When I got a writing gig (with no help from him) he suddenly unfollowed me. He claimed that he couldn't be seen to associate with me online, because it was too risky."
Another of the anonymous testimonies states: "What I thought was a friendship turned out to be falsified on his part, in order to get what he wanted from me. His status made him very intimidating, as I was still in the early stages of my career in the comics industry."
Many of the accounts claim they were in their late teens or early twenties when Ellis initiated contact with them. Many of their experiences overlap, with several citing how his initial offer of a sort of mentorship turned sexual after a bond had been established.
So Many of Us say their goal is not to see Ellis punished but to "amplify awareness of a pattern to change the culture of complicity," and to highlight the lasting effects of emotional abuse.
Has Warren Ellis responded to the allegations?
Ellis has since responded to the accusations by So Many of Us and says he never "consciously" coerced anyone.
"While I've made many bad choices in my past, and I've said a lot of wrong things, let me be clear, I have never consciously coerced, manipulated, or abused anyone, nor have I ever assaulted anybody. But I was ignorant of where I was operating from at a time I should have been clear and for that I accept 100 percent responsibility," he said in a statement posted to Twitter and his newsletter.
"I have always tried to aid and support women in their lives and careers, but I have hurt many people that I had no intention of hurting. I am culpable. I take responsibility for my mistakes. I will do better and for that, I apologize."
He also told The Guardian: "What I have always tried to do is make sure other people feel protected. I have been asked for discretion, and I have asked for it. Some of the personal work I have to do now is about bad or limited communication in my life."
As for claims he hid his long-term partner from the women, Ellis maintains they were in an open relationship.
"I've never tried to hide my relationship status," he told the publication. "I am in an open relationship with my partner. Like many long relationships, ours has had troubled times, including brief periods of separation."