Iowa's longest-serving inmate, serving a life sentence for killing a police officer in 1956, died in prison on Wednesday.
A spokesman at the Iowa State Penitentiary in Fort Madison, Nick Crawford, said Warren John Nutter died around 11 a.m. in the hospice room where he was being treated for a chronic illness. He was 84.
According to the Officers Down Memorial Page (ODMP), a nonprofit dedicated to honoring law enforcement officers killed in the line of duty, Nutter was the fifth-longest-serving inmate in the country.
In January of 1956, almost 66 years ago, Nutter shot 52-year-old Officer Harold Humphrey Pearce of the Independence Police Department. Pearce and his partner had arrested Nutter, who was 18 at the time, and four others in a gas station robbery. Pearce had been with the department for two years at the time of the shooting.
After a car chase, the officers apprehended the teens and brought them to the police department, which was on the first floor of the Buchanan County Courthouse. The vehicle they had used in the chase was also taken to the police department.
While they were being held, Nutter asked to use the restroom. He managed to escape from a restroom window, then ran to the backseat of the car, where he retrieved a shotgun and headed back into the building to free his accomplices.
When Pearce tried to stop them from escaping, the ODMP reported that Nutter pointed his shotgun at Pearce and told him to put his pistol down with his left hand. Though Pearce did what he said, Nutter shot him in the chest with the shotgun.
Though Nutter had managed to flee for a short period of time, officers recaptured him 3.5 miles from the scene.
Nutter, who pleaded guilty to the shooting, was convicted of first-degree murder and become the youngest murderer to be sentenced to death in Iowa.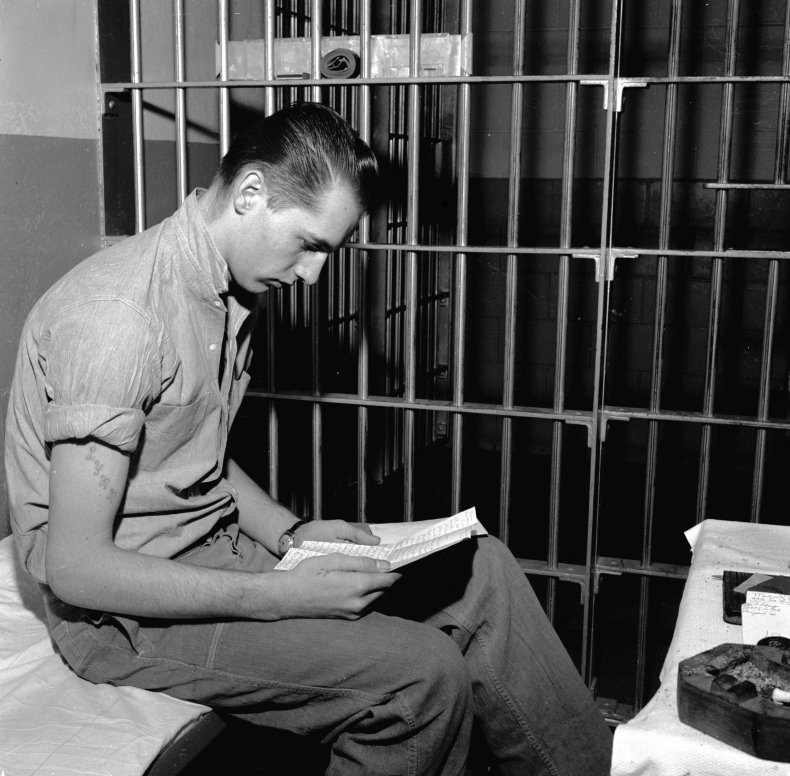 He was sentenced on February 10, 1956, to hang. Death penalty opponents seized on his case and drew national attention to it. In 1957, Governor Herschel Loveless commuted his death sentence.
Nutter's lawyers had argued that he grew up in a broken home in Illinois and was 14 when he was sent to juvenile detention for theft and forgery. He was on parole when he shot Pearce.
The Associated Press contributed to this report.