Hoarder Found Living With Boyfriend's Badly Decomposed Body For Months, Police Say
A woman was sent for psychiatric evaluation after the badly decomposed body of her 68-year-old boyfriend was found inside her Warren, Michigan, home.
Warren Police said George Curtis may have been dead in his bed for nearly one year before police smelled the stench and found his corpse during a Tuesday welfare check, the Detroit Free Press reported. Commissioner Bill Dwyer said the 62-year-old girlfriend answered the door at the Burgundy Avenue home off Schoenherr Road, which he described as that of a hoarder. Police initiated the welfare check after neighbors said they hadn't seen Curtis in months and reported a "very strong odor" emanating from the home.
"The scene was terrible," Dwyer told the Detroit Free Press Tuesday, adding that the home was "a total disaster" that should be condemned. Curtis' girlfriend was living in the home with his body and never notified law enforcement or attempted to move out, police said. The woman was sent to St. John Macomb Hospital for mental health tests and Dwyer said police planned to file an emergency petition to hold the woman in custody should she be released prematurely from the hospital.
Neighbor Jamie Caza told WJBK-TV "relatives came over yesterday wanting to get in touch with him 'cause his sister was ill or something. They went over there, knocked around and didn't see anything. They suggested going to police."
"My wife was telling me how bad it smelled in there, I'm not sure how you can breathe in there," Caza added.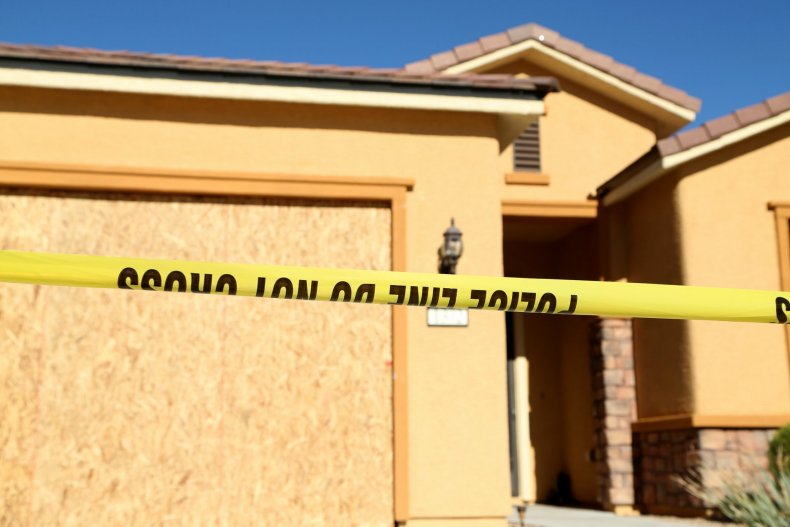 Dwyer said an autopsy will be conducted Wednesday, but police currently believe Curtis died of natural causes. However, the man's body was so badly decomposed that it may take coroners a long amount of time to determine his exact cause of death.
"It's extremely unusual, disturbing that someone could live in a home where you have a badly decomposed body with a very strong odor," Dwyer said. "It's bizarre and it's something you might see in a movie rather than real life."
In March, an obese Georgia woman was found on the floor of her home partially decomposed and covered in maggots and cockroaches. The Gwinnett Police Department said she was still lying on the same "Mega Mover" tarp they'd used to bring her back and forth from a hospital months earlier.