'Spider-Man: Lotus' Actor Owns Up to Past Racism: 'I Was a Terrible Person'
Actor and star of an upcoming Spider-Man fan movie Warren Wayne has expressed his regret at his unearthed controversial comments.
The movie Spider-Man: Lotus started trending online at the start of the week because of past racist and homophobic language used by the lead actor Wayne. He issued an open, regretful and honest public apology, and his previous comments were also condemned by the movie's director Gavin J. Konop.
Spider-Man: Lotus is a fan-made indie movie, not associated with Sony or Marvel Entertainment. The low-budget adaptation of the web-slinger initially attracted attention online for its high-quality look, but after Wayne became the subject of the story, the conversation shifted.
"It's already impacted the movie in a negative way," Wayne told Newsweek via private Twitter messages. "So any fears about that have already been realized. But I would hope and pray that people watching it wouldn't judge it based on my past, and instead take it for what it is: a film about redemption and coming out of the darkness."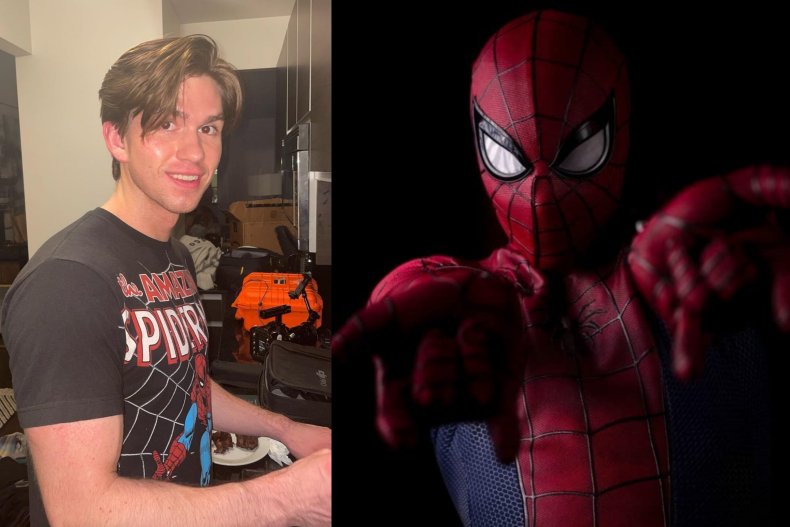 In his public apology posted to Twitter, Wayne explained that his ideas of what was right and wrong were "skewed" because of his upbringing. He and his family, who lived in a small town in Arkansas, had been associated with groups similar to the Duggars, a well-known devout Christian family. The resurfaced comments made by Wayne were from private social media conversations where he seemingly repeatedly used racist and homophobic language.
"Unfortunately my mistakes will always be a part of my history. I'll never forget how I used to be. I regret it every day. All I can do is move forward and strive to be better. Which is what I've been doing for the past several years," he said.
"Those messages that were leaked are from years ago. I know I'm not that person anymore. The internet won't believe me but I can't make anyone do anything about that. I know who I am, and I'm not the person I was in high school." Wayne added, "I spend every day trying to be good and to be better."
After Wayne's past comments emerged online, the movie's writer director Konop weighed in with his own statement. He suggested that he was aware of Wayne's past and said he had "done everything in his power to hold him accountable."
Wayne credits Konop with making him a "better man today." He stated that his past was no secret to his close friends.
"I'm embarrassed and regretful of my past, but I'm not afraid of it. Because I know who I am now. I can own up to who I was. I was a terrible person. I said horrible things and didn't think twice. And I can never say sorry enough."
Wayne has now parted company from the "toxic circle" in his life. "[I've] left the groups that continued to negatively influence me." He continued, "[Gavin] and I have had various conversations about it. We've talked about the growth and change I've experienced over the past several years. As well as ways we can use our platforms and voices for awareness."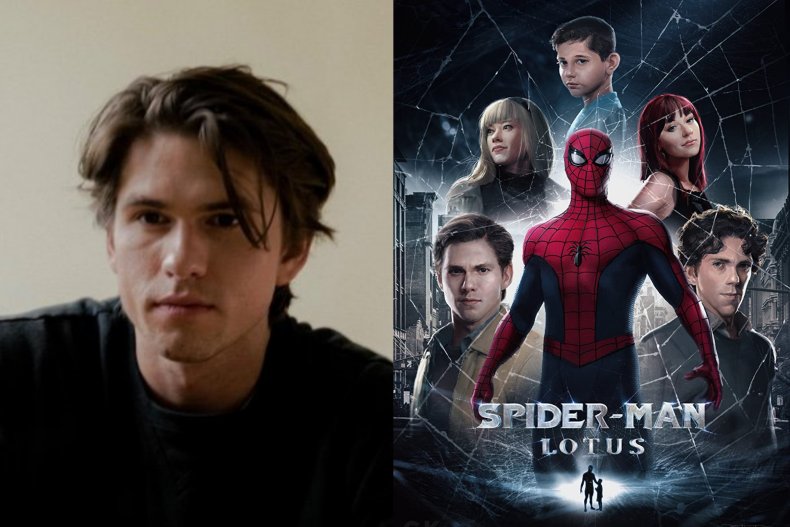 While Wayne is now owning his past comments, he was urged against coming out sooner by friends and colleagues. He says he now realizes he should have "trusted his gut" and come forward sooner.
Spider-Man: Lotus has since become a trending topic and the subject of a number of memes across social media. It has also led to another cast member, Moriah Brooklyn who plays Mary Jane Watson in the movie, to dissociate herself from the project.
Wayne acknowledged how the recent attention given to Spider-Man: Lotus may affect others involved with the movie. "I'd also hope [the audience] remember I'm not the only person involved with this film. And the hard work of everyone else involved shouldn't be diminished or belittled because of one actors past mistakes."
Spider-Man: Lotus is not associated with any major studios, and not linked to the MCU Spider-Man movies, the animated Spider-Verse films, or Sony's Marvel movies either. The director Konop told his social media followers it is likely to be released in late summer, early fall 2022.
Newsweek reached out to Gavin J. Konop and Marvel Entertainment for comment.