Based On the Writings Of Bruce Lee, 'Warrior' Explores a Forgotten Part of Chinese-American History
Almost half a century ago, legendary martial artist Bruce Lee pitched his vision of a TV show about a Chinese man navigating America's Old West to studio executives. The story titled Warrior—set during the brutal Tong Wars of San Francisco's Chinatown in the second half of the late 1800s—sought to tell a vital experience in Chinese-American history that had long been forgotten and almost entirely left out of school curriculums.
As expected, Lee was told the concept couldn't be made. The reason was simple: Hollywood just wasn't ready for a series that featured an Asian lead. Not yet.
After Lee passed away in 1973, the treatment for Warrior sat with his daughter in a box, gathering dust for decades, waiting for its time. And then it happened; Hollywood director Justin Lin (the Fast & Furious franchise, Star Trek Beyond), having heard myths about the long-lost project, contacted Shannon Lee to see if they were true. "Justin asked me if I had the treatment," Lee tells Newsweek, and after reading it he said, "we should make this the way your father wanted it to be made." To accomplish her father's vision, Lee and Lin enlisted the help of scriptwriter Jonathan Tropper (Banshee), and the trio banded together to give life to Warrior.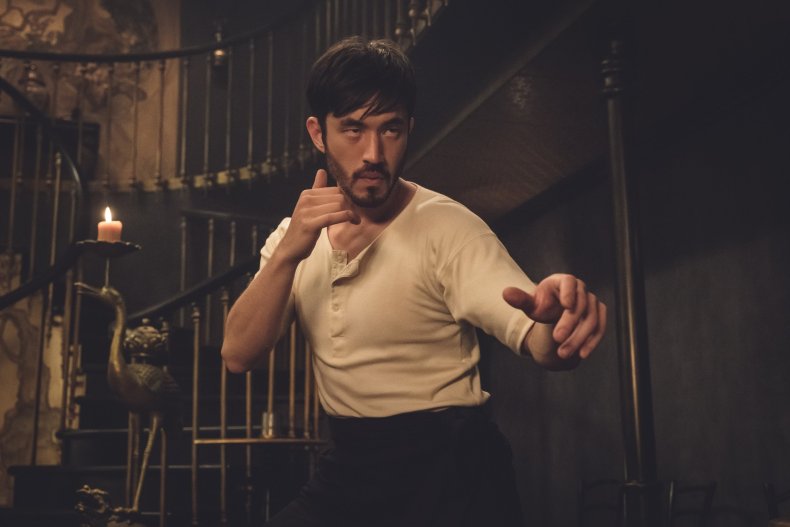 The gritty 10-episode historical drama series — officially greenlit by Cinemax in 2017 — follows Ah Sahm (Andrew Koji), a young martial arts prodigy who emmigrates from China to San Francisco in 1878 "under mysterious circumstances." There, Sahm is on a mission to find a specific woman but, in doing so, quickly gets caught up in a conflict between rival Chinatown tongs, also known as organized crime syndicates. "Fundamentally it's a show about finding yourself, it's a Chinese-American immigrant story," Lin tells Newsweek. "Ah Samn is a character that came from this established structured world and through his journey, he's going to break from that."
This story is one that refuses to shy away from exploring the history of systematic racism and persecution against Chinese immigrants in America, the dirty politics of migration and culture clashes. Though it is exactly what Bruce Lee intended, accomplishing the karate master's vision wasn't easy.
Since U.S. history books have primarily left out tales of the Chinese experience in the post-Civil War West, the show's creators were forced into the arduous task of piecing together the puzzle themselves through months of grueling and unorthodox research into the years before the passage of the Chinese Exclusion Act in 1882.
"They didn't keep great records and what they had kept were destroyed in the fire of 1906," Tropper says, which meant the research process involved "a lot of going to the library — there's not much on the internet — finding chapters in books, pieces in travelogues, case copies of legal ordinances and lawyer's letters to the court."
"Our intention from day one was to right the wrongs of the past."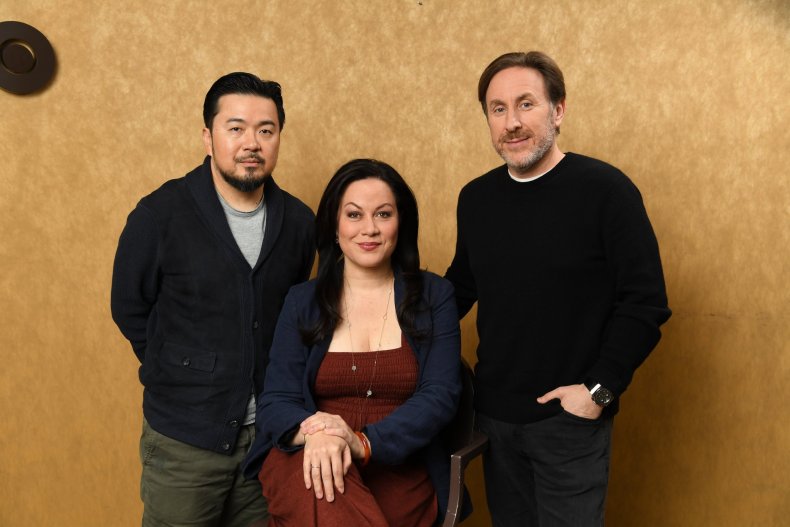 Warrior's not your typical Bruce Lee Kung-Fu story. It does, however, pay homage to the Jeet Kune Do inventor's teachings. "Bruce Lee's estate gave us a lot of license to steal pieces of choreography from his movies," Tropper says. "For fans, there are moments in every episode where they'll recognize a particular sequence or a bit of character, even if it's just imitations of Bruce Lee's swagger."
Although Lee was notoriously marginalized by Hollywood executives, his presence in American culture has had a widespread and lasting impact on the children of his generation and even today. "There was something about Bruce Lee's presence as an Asian-American growing up, this sense of empowerment, it was profound," Lin, whose obsession with the martial artist began at a young age, says.
Shannon Lee thinks her father's influence can be attributed to the way he espoused and lived his philosophy. "He was a deep thinker, self-educated, he was an experimenter and a constant learner," she says. "And because of that, he created, lived and expressed this absolutely unique signature of a human being."
While Kung-Fu films typically portray the hero as a pure spirited warrior, this series went with a more three-dimensional approach, subverting stereotypical tropes of the genre. Rather than regurgitate a protagonist that never has sex, doesn't give in to temptations, and shudders at alcohol, Sahm was written as a multi-faceted, textured and flawed human being.
Sahm's complexities coincidentally also did double-duty in shattering the one-dimensional treatment of Chinese characters in American cinema. "I remember watching Westerns as a child and always seeing Chinese-Americans in the deep background," Lin says. "I thought 'God, these are human beings with lives, with ambitions. What were they about?'"
The shallow portrayal of Asian-Americans in Hollywood over the years had effectively narrowed the pool of actors that could play the part of Sahm; a clear indictment of the lack of diversity and Asian representation in the industry. Early stages of the casting process saw Asian-American actors enter the room expecting to do one-liners, just like any other project they had auditioned for throughout their careers. "I remember pulling them aside and saying, 'hey man, you're going to have to up your game. If you want to be a lead, you have to be off book,'" Lin recalls.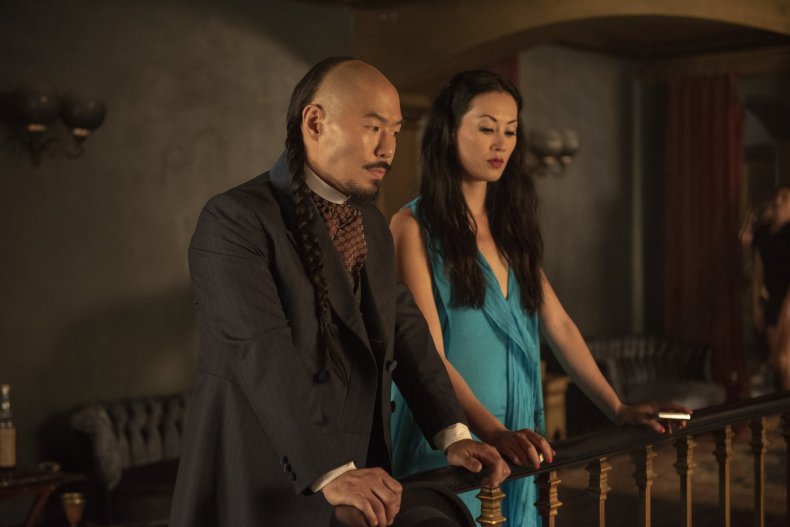 To make Warrior the right way, the show's casting team spent upwards of a year traveling the world in search of actors. The result is a diverse cast of not just Chinese actors, but Asian actors from multiple continents including, America, Europe and Asia (Koji, who plays Sahm, is a British Actor of mixed Japanese and English heritage.) To add to the global feel, producers opted to re-create San Francisco's Chinatown in South Africa, so they could build a comprehensive, era-accurate set from the ground up.
While Lin acknowledges that Asian representation in Hollywood is currently having a moment, and Warrior is part of that, he fears it might not last. "I feel like 'diversity' has become a buzzword and it might be cool today and then something else will come," Lin says. "But it is always important. It's always about the opportunity. And that's something that I hope we don't lose sight of."
Still, Asian-led projects have seen a vast improvement compared to two years ago.According to a University of Southern California study, 37 of the top 100 grossing films in 2017 had no Asian characters whatsoever, despite Asians making up 5.8 percent of the total population that year.
There are projects with predominately Asian casts in the works. Crazy Rich Asians — the first movie in 25 years with an all-Asian cast — is gearing up for a sequel that will be directed by Jon M. Chu and several other major studio films featuring Asian leads are also currently in development.
"I'm get excited when talented and diverse people get to showcase who they are," Lin says. "When there are opportunities like that, we all win. We'll have better stories and more interesting points of views."
Warrior premieres on Cinemax April 5, 2019.
Based On the Writings Of Bruce Lee, 'Warrior' Explores a Forgotten Part of Chinese-American History | Culture