The New Mexico Supreme Court heard arguments Monday in a bid to overturn the conviction of Anthony Blas Yepez due to a gene mutation in his DNA that has been theorized to impair anger regulation.
According to the Santa Fe New Mexican, the court is deliberating whether to allow an appeal in Yepez's case that would grant him a new trial in which this gene mutation could be introduced as evidence.
On October 29, 2012, Yepez attacked his girlfriend's step-grandfather George Ortiz after a drunken argument and strangled the 75-year-old man to death before setting him on fire. He has never denied committing the crime, but according to CBS News he was shell-shocked after the incident, unable to explain why he reacted in such an extreme manner.
Before the trial, his public defender Ian Loyd paid for a $99 procedure to test Yepez for a genetic mutation that has been scientifically linked to increased aggression. Yepez's test came back positive for the mutation. Loyd moved to introduce the test as well as an expert witness to explain its significance.
Prosecutors argued that the science surrounding the so-called "warrior gene" was not settled, and District Judge Mary Marlowe Sommer agreed, preventing Yepez's lawyer from pursuing the strategy in court.
At the trial, Yepez stated that he "must have blacked out" and did not remember any of his actions until waking up to see Ortiz on the floor bleeding from the back of his head. He then claimed he asked his girlfriend to get cooking oil from the kitchen and douse the corpse with it before setting Ortiz's body on fire.
Yepez was convicted in 2015 of second-degree murder, tampering with evidence and unlawful taking of a motor vehicle.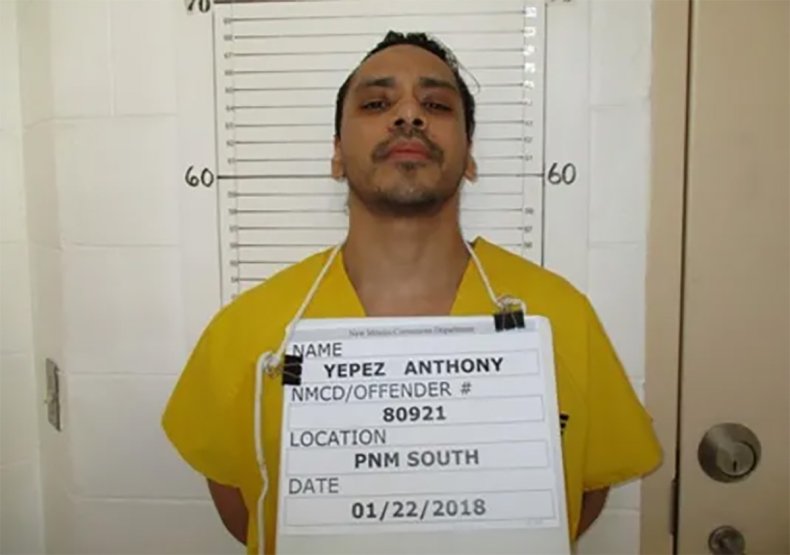 In the appeal, Yepez's new attorney, Linda Helen Bennett, argued that even though the science is not universally accepted, the burden of that judgement should be on the jury to consider.
The court has taken the appeal under advisement but had not ruled as of press time.
The mutation in the monoamine oxidase A (MAOA) gene was discovered by geneticist Hans Brunner after over a decade of research. Normally, this gene encodes an enzyme in the brain that breaks down key neurotransmitters dopamine, norepinephrine and serotonin—all of which help maintain emotional stability.
The mutated gene MAOA-3R, which is found in approximately 30 percent of men, has been linked in several studies to increased aggressive behavior. Brunner found it by examining a large Maori family that had a history of violence and discovering that nearly all of them shared the mutation.
The protocols around introducing behavioral genetic research into criminal trials are still uncertain. Two murder cases in Italy have resulted in reduced sentences after MAOA-3R evidence was introduced to the court.
If Yepez's appeal is successful, it will set a new precedent in the United States for the acceptability of the "warrior gene" defense in violent crimes.