'Warrior Nun' on Netflix: What the Cast and Crew Have Teased About Season 2
Warrior Nun is the latest Netflix drama to hit the streamer's top 10, with the supernatural drama currently the second most-watched TV show on the site. Though Netflix has not yet announced a Warrior Nun Season 2, its creator Simon Barry and lead star Alba Baptista have already started teasing what viewers might expect to see if the show gets more episodes.
What the cast and crew of Warrior Nun have teased about Season 2
The writers already have a folder of ideas
Speaking to Inverse, Barry said: "When we were finishing Season 1, we had many more avenues to go down story-wise. So we created a folder thinking, hey, if we're lucky enough to get Season 2, here are some things we could draw from. After seeing the show completed, we regrouped just to talk about ideas."
He then added in a CBR interview: "The writers and I discussed at length many ideas for Season 2 and we look forward to being able to implement them."
The show could run for multiple seasons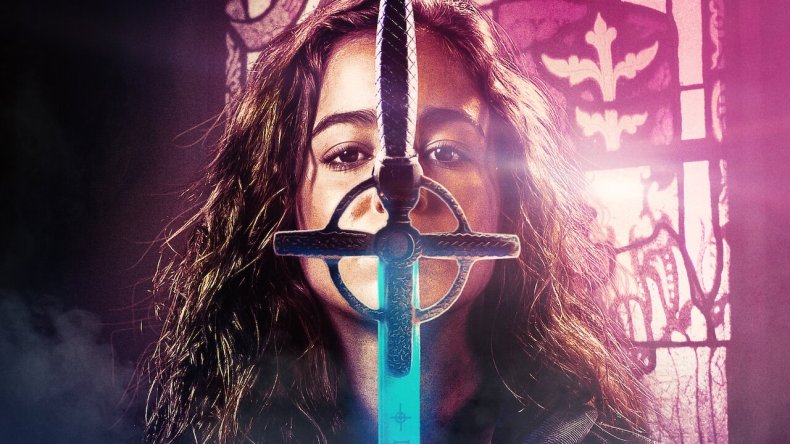 Though the average Netflix show does not make it past three seasons, Barry has started to think beyond Season 2 when it comes to the future of the show. Asked how many seasons he would want for Warrior Nun by Inverse, Barry said: "Anything between five and seven seasons would be lovely."
A bigger part for Lilith
One of the characters whose story could be explored further in Warrior Nun is that of Sister Lilith (played by Lorena Andrea). At the end of the first season (SPOILER ALERT) the nun returns to Earth through a portal after being impaled. It is implied that she is becoming a demon, similar to how she is in the comics.
Barry teased to Fangirlish: "If we're lucky enough to get season 2, Lilith's story is definitely going to be in everyone's mind because she has gone through this incredible experience and transformation. I really would love to explore it from a point of view from the shows mythology but also from a view of her personally. What personally was done to her and how does it personally affect her to have something like this happen to her. So hopefully we'll get that opportunity."
More queer content
Barry's Fangirlish interview also hinted at a bigger role for Beatrice (Kristina Tonteri-Young), who is developing romantic feeling for Ava (Alba Baptista). He said: "Should we get the chance to keep going then we'll definitely want to double down on Beatrice's story and backstory and find out where that goes. But I can't say if it'll resolve into a full blown relationship with Ava, but I do like the idea that everyone had to come to this story with their own journey and their own battle."
Alba vs. Adriel
In a Refinery 29 piece, Baptista teased that Warrior Nun Season 2 would go more into the relationship between her character and the mysterious Adriel (William Miller). She said: "Ava thinks that he is the devil....the writers have it all thought out for an eventual season 2 with that line...he has a lot of layers to his story, which we will discover further on."
In that same interview, she also teased that her character would gain in power if the show returns, saying, "Ava still hasn't totally reached her full potential. So there's still a lot to explore there."
Warrior Nun is streaming now on Netflix.