Warriors Offer $100 Monthly Passes Without Court View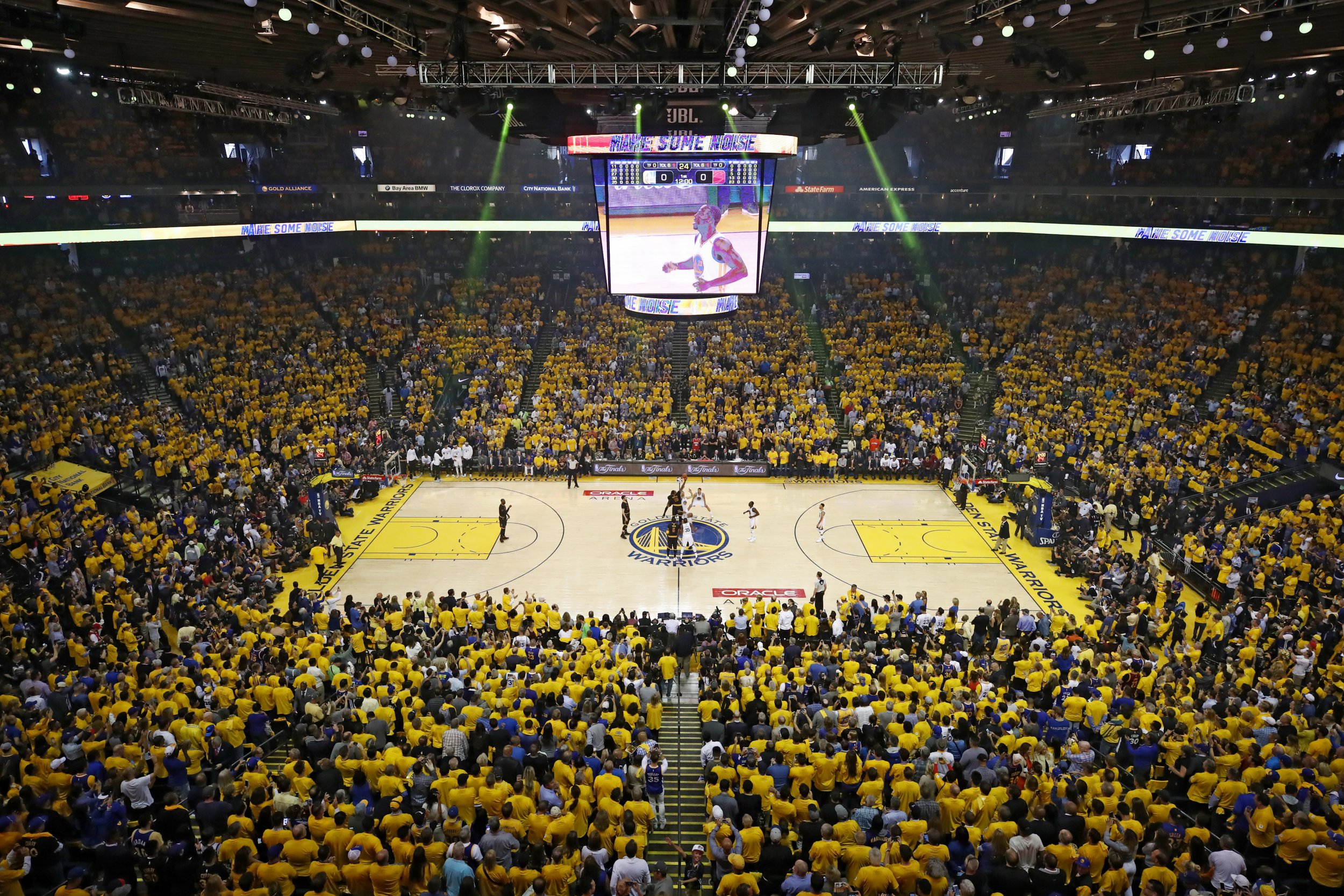 The Golden State Warriors have gotten so popular in the Bay Area that they are reportedly offering monthly passes with no view of the court during home games at Oracle Arena.
No seriously, this isn't a joke.
According to ESPN's Darren Rovell, the Warriors reportedly sent out an email offering a monthy "In The Building Pass," which allows a fan to get inside Oracle Arena during home games for $100 a month.
Rovell claimed that the pass didn't include a seat, nor access to the seating bowl or even a view of the court itself. However, fans who purchase the pass will have access to the arena's bars and restaurants, while having the option to watch the game on televisions in the club areas.
Pass holders will also have the opportunity to receive one of the Warriors giveaways if they are among the first 10,000 people in attendance during home games, according to Rovell.
Fans will be able to purchase as many as four "In The Building" passes, although they must all be connected to one name and will be non-transferable, according to ESPN.
Warriors spokesperson Lisa Goodwin said the organization expects to sell 200 passes each month, beginning in November and that each pass will automatically renew itself through April, the final month of the regular season.
According to Rovell, there are currently 44,000 people on Golden State's season-ticket waiting list. This is believed to be the first instance in which a franchise has offered tickets specifically for fans to be allowed into the building without viewing access.
The Dallas Cowboys have offered standing-room-only tickets called "Party Passes" since 2009, however, the first few rows actually have a view of the game.
Golden State will extend its consecutive sell-out crowd streak to 300 games during Tuesday night's game against the Atlanta Hawks, which began with a Dec. 18, 2012 game against the Hornets, who were still from New Orleans at the time.
Only the Oklahoma City Thunder (349 games), Miami Heat (385 games) and Dallas Mavericks (751 games) have longer active sellout streaks than the reigning NBA champions.
The Warriors currently have the best record in the Western Conference at 11-2 and have won seven of their first eight home games during the 2018-19 season.
Golden State has also won three of the last four NBA championships and made four consecutive NBA Finals appearances since 2015.