Warriors vs. Raptors Info: Odds, Predictions, Live Stream, Start Time for Golden State, Toronto Game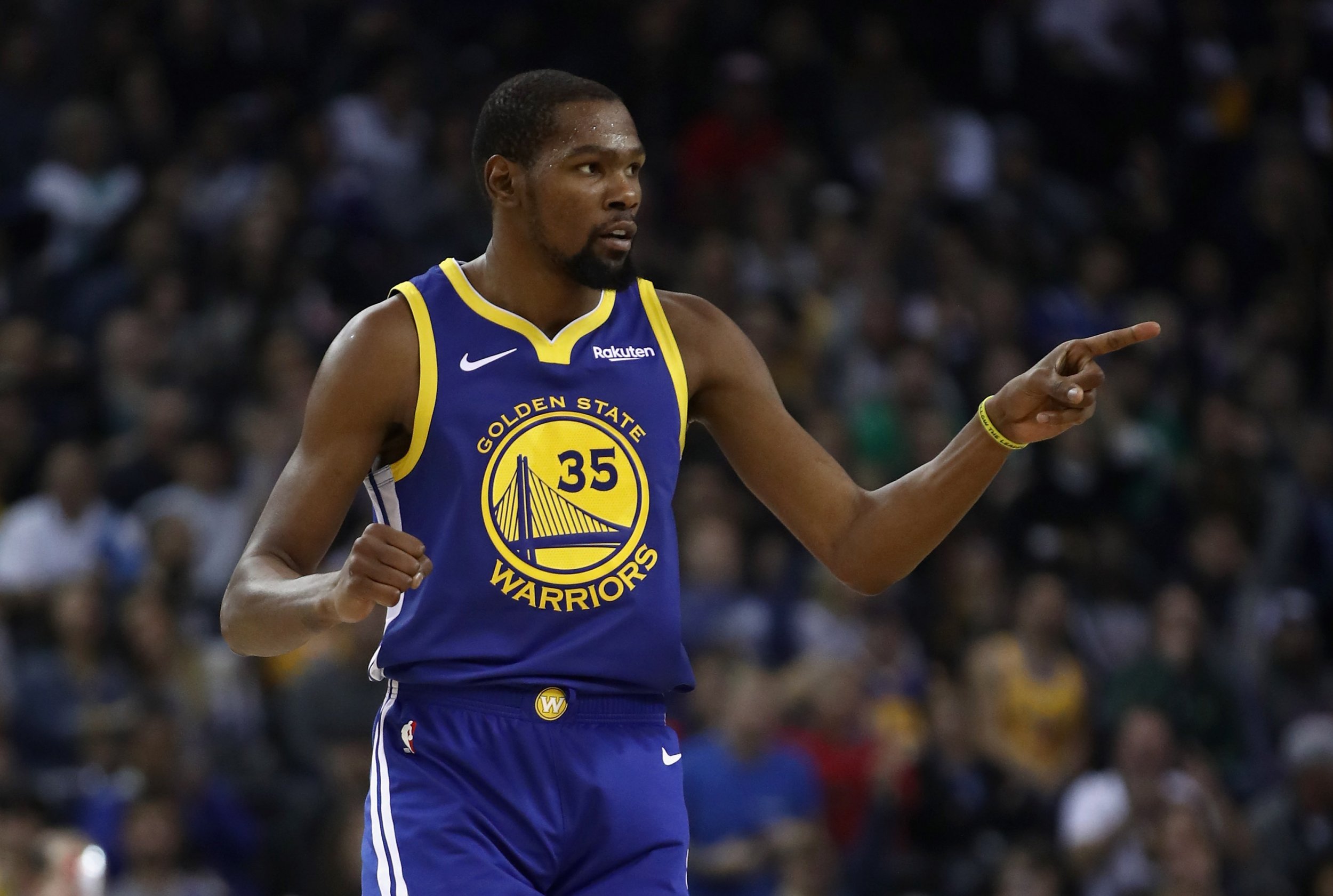 Two of the league's best teams will meet during this week's NBA on TNT Thursday night primetime matchup. The Toronto Raptors (18-4) will host the Golden State Warriors (15-7) in an early meeting of potential NBA Finals opponents.
The back-to-back defending champion Warriors are still expected to make their fifth consecutive NBA Finals appearance next June, despite some uncharacteristic early season struggles. Toronto currently has the best record in the NBA and enters Thursday's matchup on a six-game winning streak.
"They're going to be a great test for us," Warriors guard Klay Thompson said. "Who knows? It might be a preview of June. They got something really special up there in Canada right now."
The Raptors are also coming off a 122-114 victory over the Memphis Grizzlies on Tuesday, which included rallying back from a 17-point deficit.
"Right now, they're the best," Thompson said. "I expect them to be there throughout the whole season."
Apparently, the feeling is mutual between the two teams.
"That's nice of him to say that," said Raptors reserve guard Fred VanVleet, who scored 12 of his 18 points in the fourth quarter of Tuesday's win. "Klay's probably one of the deadliest guys in the league, so it's funny when guys who are that cold-blooded on the court make nice comments."
"I think Klay's being very gracious, and we thank him for that," Raptors coach Nick Nurse added.
Thursday could mark the return of Warriors All-Star guard Stephen Curry, who has missed the past 10 games due to a left groin injury. Curry practiced with the team on Tuesday, but head coach Steve Kerr hasn't confirmed whether he will be active and could decide to wait for Saturday's game against the Detroit Pistons, the second of their five-game road trip.
"He's right now entering the point where we can finally say, 'All right, is it time?'" Kerr said. "That's all based on (director of sports medicine and performance) Rick Celebrini's decision. He's had athletes in the past who have had groin injuries, come back and had no symptoms and had a setback because they just didn't take the full time. It's not enough to just say 'OK, Steph feels good, we can throw him back out there again.'
"But with that said, I think we're very close to the time where we can say, 'All right, there's been enough time.' He's pain-free, the symptoms are gone, and ultimately Rick will make the decision when he's comfortable putting him out there. My best guess is Detroit, but we'll see what happens."
Here's the info you need to know for tonight's game.
Start time: 8 p.m. ET
TV channel: NBA TV
Live stream: FuboTV (Free 7-day trial) and NBA League Pass (paid subscription)
Odds: Raptors (-9.0), (+/-224.0) via Bovada
Newsweek's Prediction:
It's hard to pick against Golden State, but it's clear that the team isn't the same without Curry. Then again, who wouldn't miss a step without one of the league's best players, even a team that includes the likes of Kevin Durant and several other All-Stars. Toronto is the favorite at home and that seems like the safe bet, although it could go either way.