Wartime Theme in Queen's Speech Came After Coronavirus Lockdown Triggered Memories of Evacuation, Royal Author Says
Queen Elizabeth II's moving speech to her nation came after isolation in Windsor brought back memories of the Blitz, a royal author has told Newsweek.
World War II was at the center of her landmark address, with references to her first ever broadcast for evacuee children in 1940 and "We'll Meet Again" by Vera Lynn, the song that defined the era for British people.
The moment of nostalgia may be explained by Elizabeth's current seclusion in Windsor Castle, where she spent the war years separated from her parents mid-week.
Ingrid Seward, author of The Queen's Speech, An Intimate Portrait of the Queen in Her Own Words, told Newsweek how even as a princess Elizabeth was determined to do her bit.
She said: "I think the war years were very formative because that's what she always comes back to.
"The last time she was incarcerated in Windsor Castle was in 1940.
"So being there now would bring back those memories. I would have thought that was why she mentioned it, which is very charming."
Teenage Princess Elizabeth would pester her father King George VI for updates on the war, and would even be shown Government documents as he tried to prepare her for her future role.
Seward added: "I think her interest in the armed forces and what's going on in the world was piqued by being at Windsor during those years.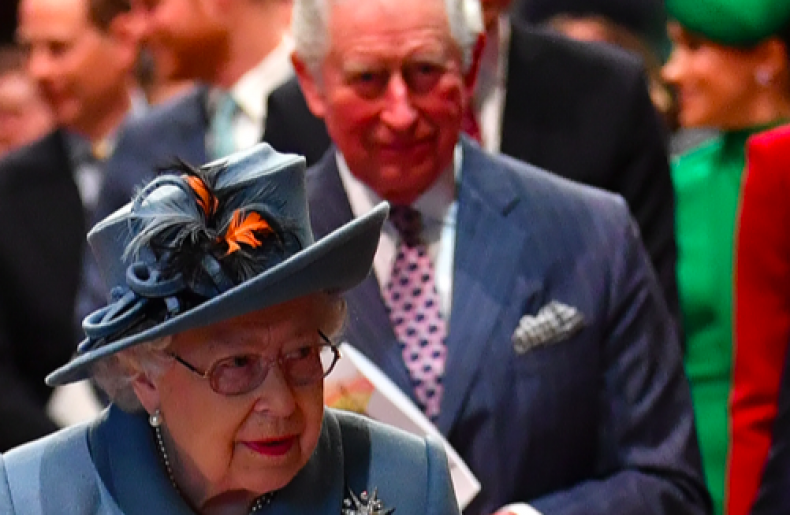 "Every time a plane came over she'd find out what it was. She was already very interested in what regiments were where.
"Her father would turn up on weekends because he knew she was going to be the future queen so he would tell her what he'd been doing during the week and what was going on in the war effort."
The king and queen spent weekdays at Buckingham Palace, in London, which was famously bombed during the Blitz, but spent weekends with their daughters.
That era was seminal in that it gave Elizabeth a taste of public service, first in a broadcast she did aged 14 with sister Princess Margaret.
The message for city evacuee children forced to leave their families to escape German bombing made waves not only in Britain but in the U.S.
Some 13,000 British children were evacuated overseas, including to the U.S. and Canada.
Seward told Newsweek: "I think the 1940 broadcast was also very poignant to Americans. The speech was received very well.
"There was a BBC representative in New York who sent a cable home saying 'Princess yesterday a huge success. Some stations report telephone exchanges jammed with requests for a repeat.'
"It made the front pages of every New York newspaper."
In early 1945, the monarch signed up to the Auxiliary Territorial Service (ATS) as a subaltern, or officer, making her the first female royal to join the armed services as a full-time member.
Elizabeth wore a uniform, rolled up her sleeves, and got her hands dirty fixing engines for service vehicles, as well as learning to drive and read maps.
Seward said: "She was desperate to do her bit. She was one of those very worthy children, who don't really exist any more, at least not in my knowledge.
"She wanted to help and to 'dig for victory'. Because her parents were king and queen she was more involved than most and she begged her parents to be allowed to go on the ATS course.
"I think he felt she was probably too young and it would be too difficult given the position she was in as future queen.
"He didn't want to stop her but he was cautious. She'd been so protected as a child, it's like going into the big time, the non-royal world.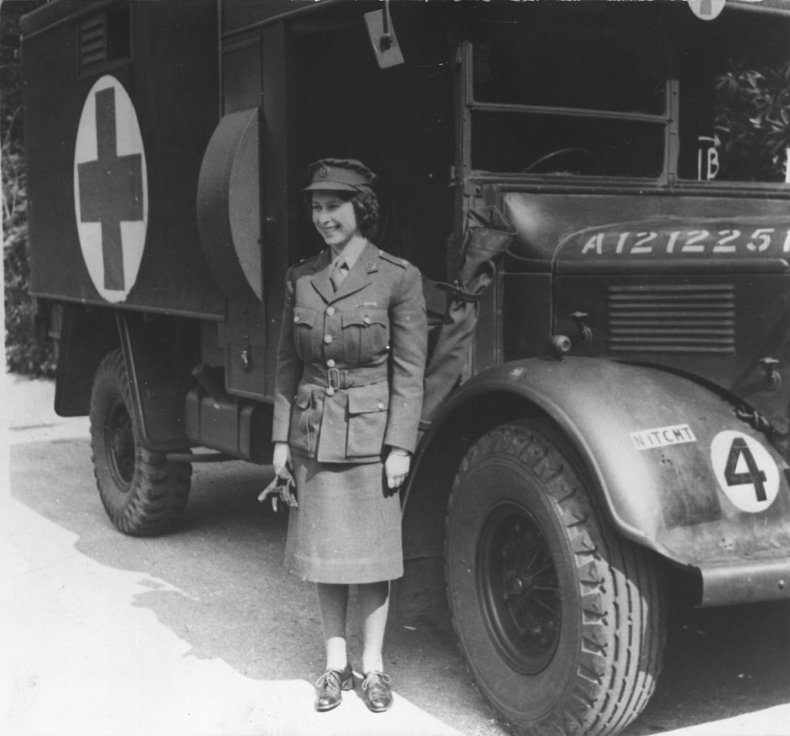 "Her father allowed her to do the training but she had to come home at night."
After the war she continued to serve in the ATS before giving her foundational speech as a royal in 1947, when she famously pledged her "whole life" to public service.
This seminal moment for the monarch is still cited by her aides as her guiding principle and the reason she is still Britain's head of state aged 93.