Was Barbara Evans Fired from Teen Mom with Jenelle? How 'Teen Mom' Star Responded To Sudden Firing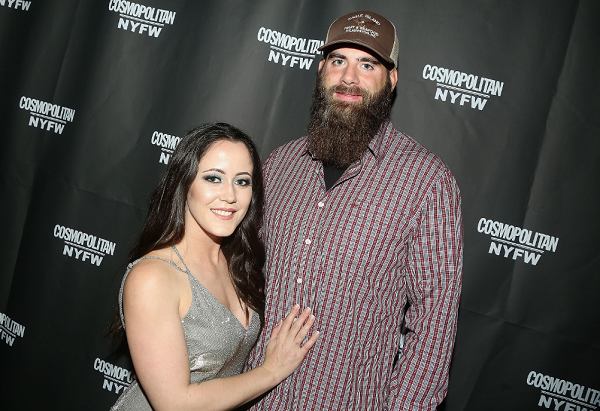 MTV officially cut ties with Teen Mom star Jenelle Evans Tuesday after David Eason admitted to shooting and killing their family dog Nugget. Following the announcement, Evans' mother told E! Online that she had not yet heard her fate from the TV network.
"I don't know what they'll do with me," Barbra Evans said.
Jenelle has since released a statement regarding her sudden firing, saying "she saw it coming."
I was a little bit shocked, but I saw it coming," Evans told Us Weekly Wednesday. "It's shocking still, but I respect their decision and have nothing but love for MTV."
On Tuesday, MTV released this statement to Us Weekly: "MTV ended its relationship with David Eason over a year ago in February 2018 and has not filmed any new episodes of Teen Mom 2 with him since."
"Additionally, we have stopped filming with Jenelle [Evans] Eason as of April 6, 2019, and have no plans to cover her story in the upcoming season," the statement added.
Fellow castmates took to Twitter Tuesday to "celebrate" Jenelle's firing, saying it was long "past due."
"ANYONE that condones/contributes/doesn't PREVENT or STOP animal cruelty or the murder of an innocent animals life is SICK & I REFUSE to be affiliated with! I want to sympathize for my former castmate but at this point, I can't. ENOUGH is ENOUGH!!!" Teen Mom 2 star Leah Messer wrote.
"I certainly think it was far past due, and that they really drug their [sic] a** doing it. But I worry for the kids, and since we've been in this for 10 years together, I worry about Jenelle," Randy Houska added.
Both Jenelle and her husband took to social media to address the incident, clearly not seeing eye-to-eye.
"Nugget... I'm crying every day. I love you so much and I'm so sorry. I'm speechless. You were my sidekick and knew the moment I felt bad and would cuddle with me," Jenelle wrote in an Instagram captioned photo of her and the French bulldog.
"You still had a lot to learn and a lot to grow from your lessons," she continued. "Every day I wake up you're not here, when I come home you're not here, when I go to bed... you're not here. You're gone forever and there's no coming back."
Despite his wife's grief-stricken post, Eason took a much more defensive stance and showed no remorse for his actions.
"I don't give a damn what animal bites my baby on the face... whether it be your dog or mine, a dog is a dog and I don't put up with that s*** at all. I'm all about protecting my family, it is my life mission," he wrote. "Some people are worth killing or dying for and my family means that much to me."
"You can hate me all you want, but this isn't the first time the dog bit Ensley aggressively," he concluded. "The only person that can judge whether or not an animal is a danger to MY CHILD is ME."