The appearance of Carter Page in the Nunes memo is the latest odd connection to the Russia investigation for a man disavowed by the Trump administration yet whose name seems to never quite fade away.
From his trademark grin to his appearances on news shows, Page has remained an enigma that hints at some deeper, yet unknown, involvement.
But there is something else that has always intrigued me about Page: some of the similarities we seem to share.
We both served in the US Navy and were both approached by Russian intelligence officers and FBI counterintelligence special agents. But is that where the similarities end?
As somebody who spent over three years working undercover for the FBI as a double-agent against the Russians, I have often asked myself if the Page saga represents a US intelligence failure or perhaps something else.
Is it possible that Page may have been helping the US government? Could he have, in fact, been a US operational asset?
Carter Page first came to the attention of FBI's counterintelligence division in 2013, when he was approached by Russian intelligence officers. At the time he was an energy consultant who travelled between the US and Russia frequently.
In January of 2013, during an energy conference in New York City, Page met with Victor Podobnyy, a Russian SVR (Russia's equivalent of the CIA) officer working undercover as a diplomat assigned to Russia's Mission to the United Nations out of New York City.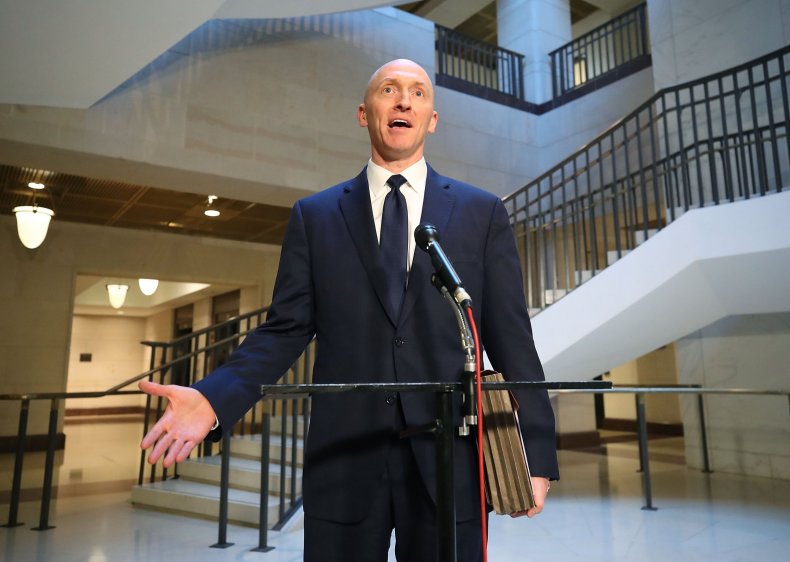 Then in March, according to his testimony to the House Intelligence Committee, Page met with Podobnyy over a "coke or coffee." In an FBI transcript of Podobnyy discussing Page with a fellow SVR officer in April of 2013, he calls Page an "idiot," but somebody who the Russians could work with because of his "enthusiasm" and desire "to earn lots of money."
Finally, six months after Page first met with the SVR officer, FBI counterintelligence agents investigating Podobnyy met with Page.
While it is unclear what the FBI agents said to Page in their meeting, they most brought into question who Podobnyy really was.
But even after the FBI spoke with Page, his Russia nexus did not slow. In an August 25 letter to an editor, Page declared that "over the past half year, I have had the privilege to serve as an informal advisor to the staff of the Kremlin in preparation for their Presidency of the G-20 Summit next month, where energy issues will be a prominent point on the agenda."
Whatever Page may have thought of Podobnyy's intentions, in 2015 the FBI brought charges against the Russian, alleging he was not a diplomat but a Russian intelligence officer.
Finally, in a rare occurrence, not only were the charges made public, but a conviction and jail time was secured against one of the Russian agents before he was deported back to Russia. Podobnyy, who had diplomatic immunity, wwas promptly obliged to leave the United States.
For most, an involvement with the SVR and a counterintelligence operation would be a sobering experience -- especially in a case where, like for Page, no charges were filed.
But that wasn't the case for Page, who downplayed the 2013 experience as nothing more then sharing "basic immaterial information and publicly available research documents."
Page was not deterred by his involvement in the escapade. Rather, he continued to court the Russians, even going so far as to travel to Moscow in 2016 for a meeting whose purposes is still a subject of debate.
Page's experience with the Russians in the first 6 months of 2013 is eerily similar, but perhaps not surprisingly, to my own. I was approached by Captain Oleg Kulikov, a member of the Russia's UN Mission, who, like Podobnyy, was also an intelligence officer masquerading as a diplomat.
Like Podobnyy, Oleg was slow and methodical in building a relationship with me. However, unlike Page, my job was to entice and fool the veteran Russian intelligence officer into believing I was willing to spy for him and Russia. But to do this I first had to convince him I was worth recruiting.
To do this I had to go through Oleg's slow and methodical assessment process. Again like Page's experience, this was hardly trading nuclear secrets or doing James Bond work. Rather, it was a long and tedious process of building trust and rapport with Russian intelligence officer.
The tangible goal was to get Oleg, and the Russians, to what is known in spy parlance as "task me." Simply put, we wanted Oleg to tell me to do something in exchange for money.
Getting to that point was the transitional moment, between what has been described in Page's relationship with Podobnyy, and what I worked on operationally.
So the question I have is, "Was Carter Page at any time tasked by the Russians?"
If Page had been tasked, this would have signaled not just a transitional moment in the relationship with the Russian spy service but also may have opened him up to potential legal jeopardy as well.
So between the time after the FBI paid Page a visit in the summer of 2013 until Podobnyy and his crew were rounded up, what was Page's relationship with the Russians and the FBI?
Most importantly was he working with either in a directed fashion? Eighteen months, after all, is a long time for the FBI or the SVR to cultivate an asset.
What exactly happened with Page in this time will help inform us whether the FBI's FISA warrant was part of the surveillance of an asset or that of a target.
In either case, how Page could walk from an FBI operation against the Russians in 2015 and become the center of a second counterintelligence operation a year later continues to baffle me.
Naveed Jamali is the author of How to Catch a Russian Spy, a memoir about working undercover as a double agent for the FBI. He continues to serve as an intelligence officer in the United States Navy Reserve and is a senior fellow in the Program on National Security at the Foreign Policy Research Institute. His views are his own.