Was It McConnell's Plan All Along to Slash Unemployment Benefits? | Opinion
The fever dream presidency continued last week. It was announced that in the April-June stretch, U.S. economic output dropped a breathtaking 9.5 percent, the fastest decline on record. And another 1.4 million plus applied for unemployment benefits—more than a million again for the 19th consecutive week. The pandemic didn't miraculously disappear—ask Florida. President Trump? What he worry? While he was basically ignoring the passing of civil rights icon Rep. John Lewis, he was busy giving props to an alien DNA doctor. (Is this bad news for Fauci?) Trump also said he would keep America's Donna Reed suburbs safe from his concept of an alien invasion—and even floated the idea of delaying the election. Any hope of saving enhanced unemployment benefits? Nah, too Lib for the GOP. Anyway, the deadline was Friday. The Republicans in the Senate still have no bailout package to speak of. You have to wonder at some point if this was Senate Majority Leader Mitch McConnell's grand plan all along. (See below.) Investors didn't care. The S&P was up 1.7 percent. I guess Wall Street is largely employed. Anyway, here's what I have for this edition of On the Street: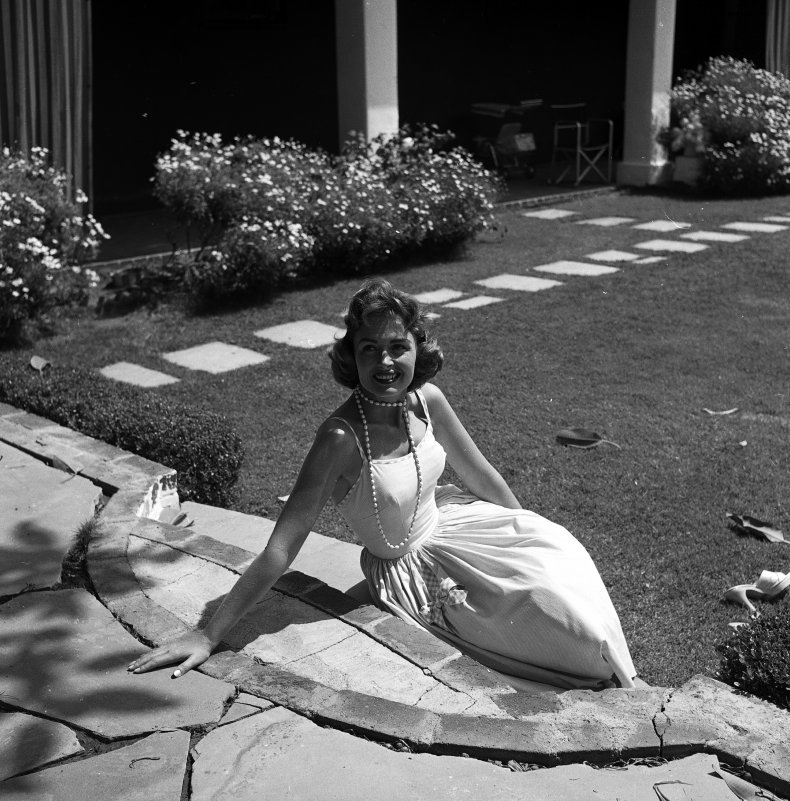 Delay and Destroy: The deadline to save the enhanced unemployment benefit, as I said in the intro, came and went on Friday—and as a result 30 million jobless Americans will lose the extra $600 a week they were getting from the Feds. How did this happen? Maybe McConnell—and the Born on Third Base Bunch at the White House—just dropped the ball after the House passed a package in May. But no ball is ever dropped by McConnell. My theory: This last-minute horse-trading was designed to pressure the Democrats to agree to a less generous bailout package. You know, take what we give you now, at deadline, or your people will get nothing. The Republicans, and Mitch, were so Ayn Rand-crazy about the extra benefit that I wouldn't put it by them to stall until the clock ran out. After all, they still cling to some fake theory that people weren't going back to work because the enhanced payouts were so generous. Never mind that the extra money was used to do things like pay rent, buy groceries and maybe cover a prescription co-pay or two. The enhanced unemployment payout, launched in March, also helped prop up the economy. Shockingly, it was a good plan from Congress that actually worked. So what do Mitch and his partner in crime, Treasury Secretary Steven Mnuchin, conjure up? Basically, a late-hour ploy to reduce the enhanced benefits to $200, thus trying to pressure Democrats into an unreasonable compromise. Democratic House Speaker Nancy Pelosi and Senate Minority Leader Charles Schumer did not cave. So far. Hopefully even born-rich Beltway-types will come to their senses and understand that you can't pay your bills if you don't have money. And, you can't find a job that doesn't exist. Negotiations, meanwhile, continue into the new week. Fingers crossed.
A Good Trump Idea: Last week, the U.S. government agreed to loan Rochester's Eastman Kodak $765 million to create a business that will make generic drug ingredients, a market that is dominated by India and China. It's a smart plan to bring this kind of business back to the United States. As I pointed out in a previous column, which I'll plagiarize here: The U.S. Food and Drug Administration (FDA) has estimated that nearly 40 percent of finished drug products and 72 percent of active pharmaceutical ingredients (APIs) are manufactured outside the U.S. Also: 18 percent of API manufacturing facilities were located in India and 13 percent in China. (China produces, in those plants, 40 percent of the world's APIs, says the Council on Foreign Relations.) Some wise words from Katherine Eban, author of The New York Times bestseller Bottle of Lies: The Inside Story of the Generic Drug Boom (now in paperback!): "The heart of the matter is we are completely reliant on these overseas companies," she told me, adding that it will eventually take huge tax incentives to "re-shore" the generic pharma business. "The U.S. has become so dependent on foreign-made fine chemicals, active ingredients and finished doses, that not a single drug could be made for consumers in this country without some component from overseas." Is there hope? "This is not rocket science," Eban explained. "But it is going to require a concerted effort to rebuild our domestic manufacturing. The U.S.," after all, "said goodbye to its last penicillin plant years ago."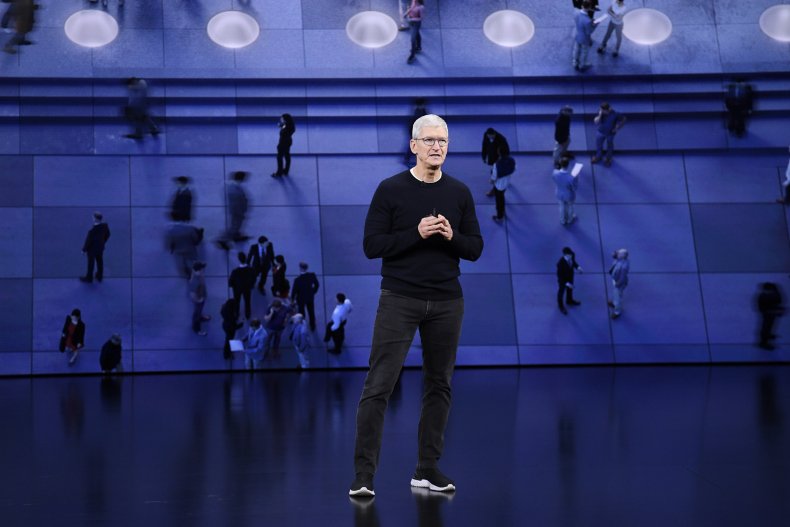 Staying in Your Lane: It hasn't been a great time for CEOs who dabble in the political arena or any controversial topic for that matter. Goya's chief Robert Unanue said we were all "blessed" to have Trump as president and got paid back with a product boycott. Apple CEO Tim Cook joined forces with Ivanka Trump to advise COVID-jobless Americans to "find something new" to make a buck. He was Tweet-ridiculed for his troubles. Then there was CrossFit founder Greg Glassman who resigned after some offensive and weird George Floyd tweets. As for the parent company of Winn-Dixie Supermarkets, I have no idea what the heck they were doing. They opened their red state stores to the mask-less. But within days the WD executives reversed course. Why? Something about listening to their customers. So what's a CEO to do? According to Mark McCall, a senior managing director at FTI Consulting, his firm's research shows that 61 percent of employed Americans "say their trust in company leadership has increased since the start of the pandemic." It's easy to lose that trust. Still, McCall told me, there's a way to engage with cultural issues, such as Black Lives Matter, but not be overtly political. You can, for example, show support through philanthropy without, he explained, "veering off into political topics." He added: CEOs cannot "exploit the trust customers and employees place in a brand." My father, a small business owner and Kennedy Democrat, had a good strategy. "Never," he told me, put a political bumper sticker on your car." He was a smart guy.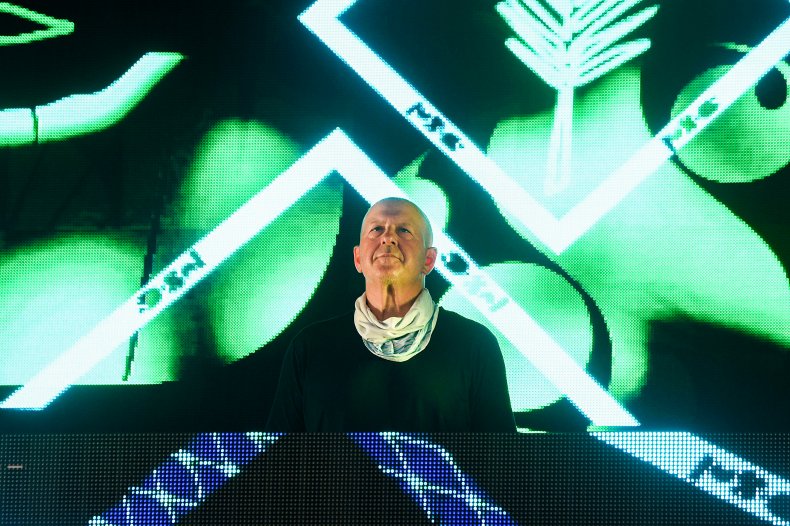 Loose Change: The return of the great vampire squid? The Goldman Sachs CEO was the opening act at a charity and super-spreader event in the Hamptons on Long Island. (Where else, of course?) David Solomon, doing his DJ D-Sol thing, opened for the Chainsmokers, an electronic music group. The event is now being investigated by New York State officials for violating about every COVID health edict you can think of. Per CNN, Goldman Sachs said D-Sol was, among other things, "troubled" by the bad behavior. Best observer tweet: "I can't think of anything more embarrassing than getting COVID-19 from going to a Chainsmokers concert in the Hamptons"...Greed First: In The Dallas Morning News, Omni Hotels rich guy Robert Rowling explained why his GOP values didn't stand in the way of taking COVID bailout money: "I'm conservative and worry about the whole package of spending, but I'd be foolish to not take advantage" of the handouts. He's not a billionaire for nothing, kids...On the Street Jukebox: A little late noting the passing of Fleetwood Mac co-founder Peter Green. But so what? Here are some highlights from his time with Mac and—Santana's recording of "Black Magic Woman," which Green wrote...Back next week...I hope!