Was UPenn Student Blaze Bernstein Killed? California Police Launch Homicide Investigation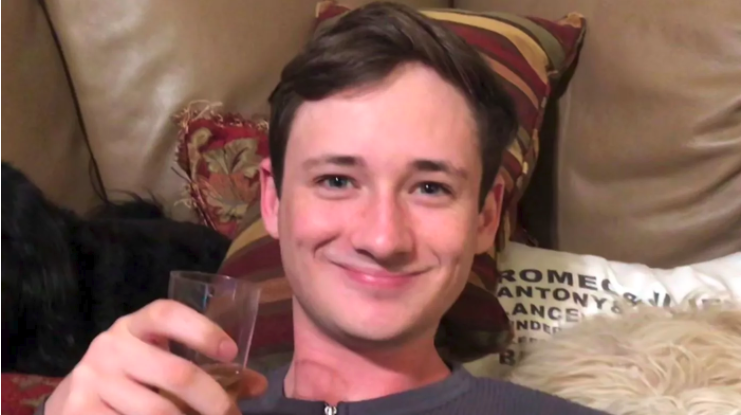 Updated| The body of a missing University of Pennsylvania student who disappeared during a winter break in California has been found in a park not far from his home, Orange County police said, announcing they have launched a homicide investigation.
Blaze Bernstein, 19, was found Tuesday in vegetation in a park near his family home in Lake Forest. The teenager had been missing since January 2, The Philadelphia Inquirer reported.
Related: Louisiana teacher arrested and dragged out of meeting may end up costing Vermilion Parish School Board
Orange County's sheriff's department has said in a statement that it is now investigating Bernstein's case as a homicide. It added there would be no further information released about the cause of death or the condition of the body until an autopsy had been completed.
The last known individual to see the University of Pennsylvania sophomore alive was a friend who drove with him to Borrego Park in Lake Forest, southeast of Anaheim. Bernstein reportedly walked off, leaving the friend while he went to the bathroom. The friend is not being treated as a suspect, the police said.
Tributes to the young man have been led by University of Pennsylvania vice provost for university life, Valarie Swain-Cade McCoullum. "I am devastated to write you again so soon about the loss of another classmate and friend," McCoullum said in a statement Wednesday.
"I came to know Blaze, and I grieve his passing as I do all student deaths. I realize these losses have the potential to affect many, many members of our Penn family," she added.
Bernstein was a talented and established student writer, writing and editing for a number of campus-based publications. He also had a flare for the sciences and appeared to be leaning towards a major in psychology.
Jamie-Lee Josselyn, associate director for recruitment for creative writing at Penn, said the young man's death was "confusing" and a "mystery."
The university lost eight students over the course of 2017. On New Year's Eve William Steinberg, an 18-year-old freshman, was killed in a plane crash in Costa Rica.
Correction: This story has been amended to state that Blaze Bernstein was a student at the University of Pennsylvania. An earlier version stated that he was a Penn State student.