Georgia Republican Senator Kelly Loeffler asked her Democratic challenger Reverend Raphael Warnock about his 2002 arrest for allegedly obstructing a police child abuse investigation at a camp in Maryland during their debate on Sunday night.
"'[I was] working at trying to make sure that young people, who were being questioned by law enforcement, had the benefit of counsel, a lawyer or a parent," Warnock said. "The law enforcement officers actually later thanked me for my cooperation and for helping them."
With Senate control on the line, the two Republican Senate incumbents and their Democratic challengers have been campaigning across the state ahead of the January 5 runoff elections. Warnock accused Loeffler on Sunday of voting for defunding the police, and Loeffler asked about his 2002 arrest.
Loeffler's claim that Warnock was arrested for obstructing a probe into child abuse was rated by PolitiFact as "mostly false."
Warnock was arrested nearly two decades ago, but the charges against him were dropped three months later. The prosecutor who requested the charges be dropped said that Warnock was "very helpful" with their investigation and dismissed the arrest as a "miscommunication."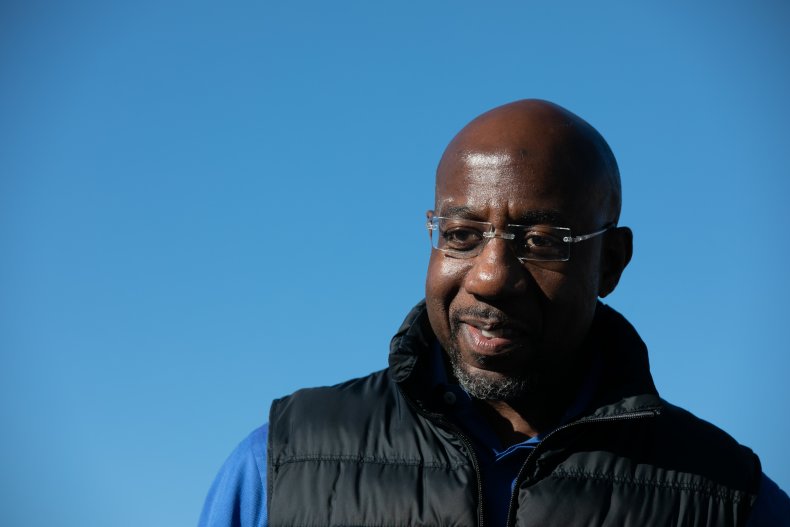 On July 31, 2002, Warnock, who was 33 at the time, and Reverend Mark Wainwright of Douglas Memorial Community Church were charged with hindering a law enforcement investigation into suspected child abuse at a camp near Baltimore run by a church. Warnock was a pastor at the church. Neither were suspects in the probe, according to the Baltimore Sun.
Warnock and Wainwright were accused in court filings to have interrupted authorities interviewing a counselor at the camp as part of the probe. The documents stated that Warnock also attempted to prevent a teen witness from disclosing details of another potential witness to police.
Warnock said he wanted lawyers to be in the room during the interviews and denied that he committed any wrongdoing. "Reverend Wainwright and I acted well within the framework of the law, and I am confident that we will be exonerated. It's just unfortunate that our children had to see their pastors carried away in handcuffs," he said at the time, according to the Sun.
Three months later, on October 30, 2002, a judge dismissed all charges against Warnock and Wainwright in connection with the case following a prosecutor's request. "What we decided was there was some miscommunication that had occurred with them. They were very helpful with the continued investigation. It would not have been a prudent use of resources to have prosecuted them," the prosecutor said, according to PolitiFact.
A spokesperson for Loeffler has called the incident "disgusting," and Warnock has dismissed her attacks as "false."
"It's no surprise that as Reverend Warnock's support grows, the false attacks start," a spokesperson for Warnock told Fox News. "The truth is, he was protecting the rights of young people to make sure they had a lawyer or a parent when being questioned. Law enforcement officials later apologized and praised him for his help in this investigation."