Kyrian Knox: Mother Weeps in Court After Man Found Not Guilty of Killing, Dismembering Her Toddler
A mother broke down after the man accused of killing her son, dismembering his body and throwing the remains in the river was found not guilty.
A Cook County jury took eight hours to acquit Kamel Harris, 44, of the gruesome death of Kyrian Knox. The two-year-old's remains were found in Chicago's Garfield Park Lagoon in 2015.
In August of that year, Kyrian's mother, Lanisha Knox, handed him over to the care of Harris while she was looking for a job in Iowa, The Chicago Tribune reported. Harris was the father of one of Lanisha's friends.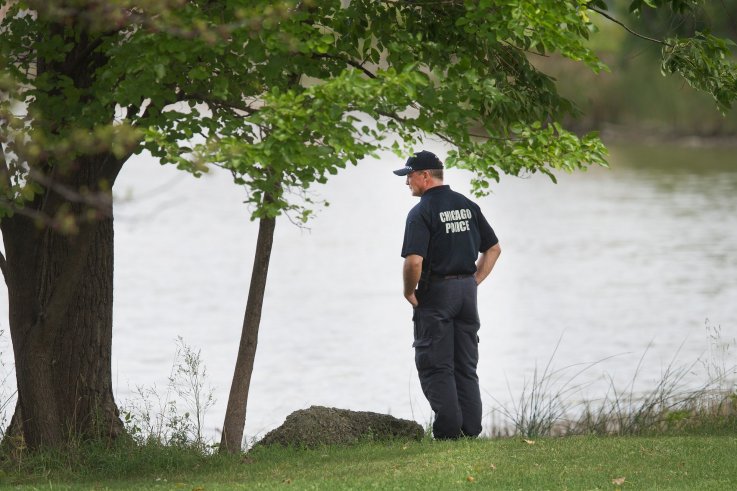 In his defense, Harris said he was babysitting Kyrian when a man and two women visited his Rockford apartment, saying they were there to pick Kyrian up.
Harris said the man handed him a cellphone and he spoke to a woman he believed was Lanisha, who convinced him to hand Kyrian over.
Julie Koehler, Harris' public defender, said that the prosecution's case was weak from the start and that the police refused to investigate his description of the three visitors.
"The moment I met Kamel I knew he was not guilty. There was no physical evidence. There was no statement," she told CBS.
"I hope they decide to take a look at the evidence again and see where it leads," she added.
Knox cried in the courtroom after the verdict and after leaving the building, said: "That was some bulls***. I can't believe this."
Prosecutors in February had agreed to a plea bargain in which Harris would admit involuntary manslaughter and get a seven-year sentence, but the deal broke down after Kyrian's family protested.
Assistant Public Defender Kulmeet Galhotra said after the verdict: "This is an innocent man. The guy who did this is still out there.
"Taking a plea was a calculation he made, because he thought he could do two more years, when the risk was doing the rest of his life in prison if he was found guilty," he added.
A Chicago police spokesperson said the case would not be reopened unless new evidence was presented.
Kyrian Knox: Mother Weeps in Court After Man Found Not Guilty of Killing, Dismembering Her Toddler | U.S.