Was Sophie Turner's 'Game of Thrones' Tattoo Really A Spoiler? Instagram Post Teases Message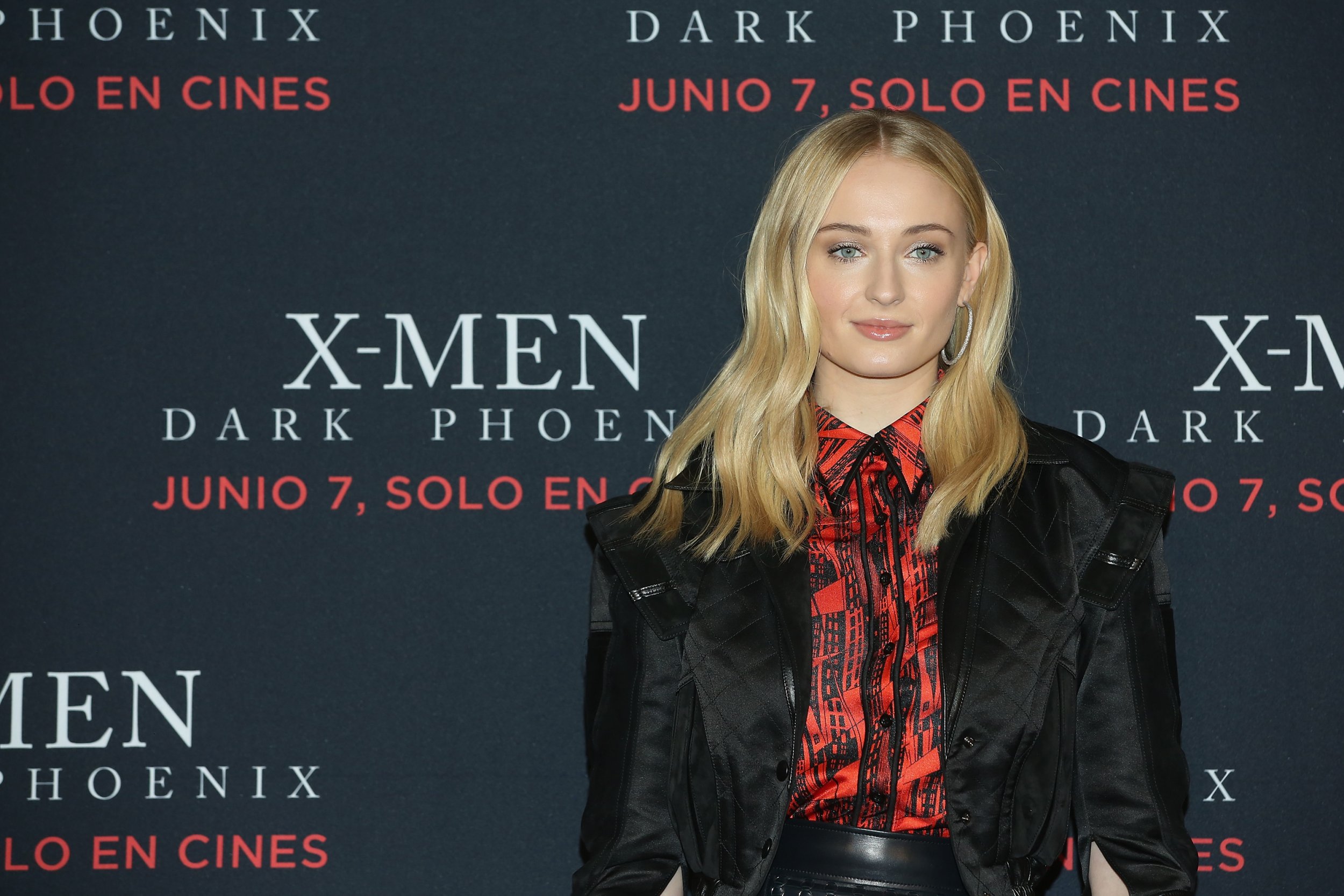 Sophie Turner debuted a Game of Thrones tattoo way back in June 2018, and fans quickly thought the Stark symbol may be a spoiler. Though Turner denied it was an early reveal of the Stark family fate, it seems she may have now admitted to giving fans a preview of the series end through her permanent ink.
Turner posted a photo of herself as Sansa Stark, sitting beside her fictional siblings Arya Stark and Bran Stark on Instagram on Tuesday. The photo's caption read "The pack survived," which is seemingly a direct reference to Turner's tattoo. In the photo, all three are out of character, and Turner is using what looks to be a JUUL vaporizer. Most comments on the photo point to that.
The tattoo, which first debuted on Lauren Winzer's Instagram account last June, showed a direwolf—a classic symbol of the Stark family—was underlined by the words "The Pack Survives." Turner sparked theories and possible spoilers surrounding the show. She was quick to speak out about the ink, though, and said there was no relevance to the series end.
"That would be terrible if I got the ending tattooed on my body, just before the last season came out," she told Digital Spy. "That would be so stupid."
Turner said the words on her arm were a quote from Season 7. "Game of Thrones is all about theories. So the more we can conjure up, the better it is," she said. "The more exciting it makes it, the more unpredictable it makes it. But yeah, definitely that tattoo was probably not a good idea, because everyone thought that I'd given away the end. But I haven't. It's a quote from last season."
Whether Turner's tattoo or Season 7, it appears a simple foreshadowing did outline the future of the Stark children. Though Season 8 was expected to be incredibly gory and emotional—points Turner herself made in an interview with Gold Derby ahead of the final season—fewer deaths than expected left a full-standing Stark family, though they did go separate ways at the end of the series finale.
Turner called a fan petition to redo the final season "disrespectful" in a conversation with the New York Times on Monday. "I think it's disrespectful to the crew, and the writers, and the filmmakers who have worked tirelessly over 10 years, and for 11 months shooting the last season. Like 50-something night shoots," Turner explained. "So many people worked so, so hard on it, and for people to just rubbish it because it's not what they want to see is just disrespectful."
She did admit she expected some disappointment because of the intricate ideas fans had for how they'd personally like to see the show end.