Who is Elaine Mason? Stephen Hawking's Second Wife Allegedly Abused Him During Marriage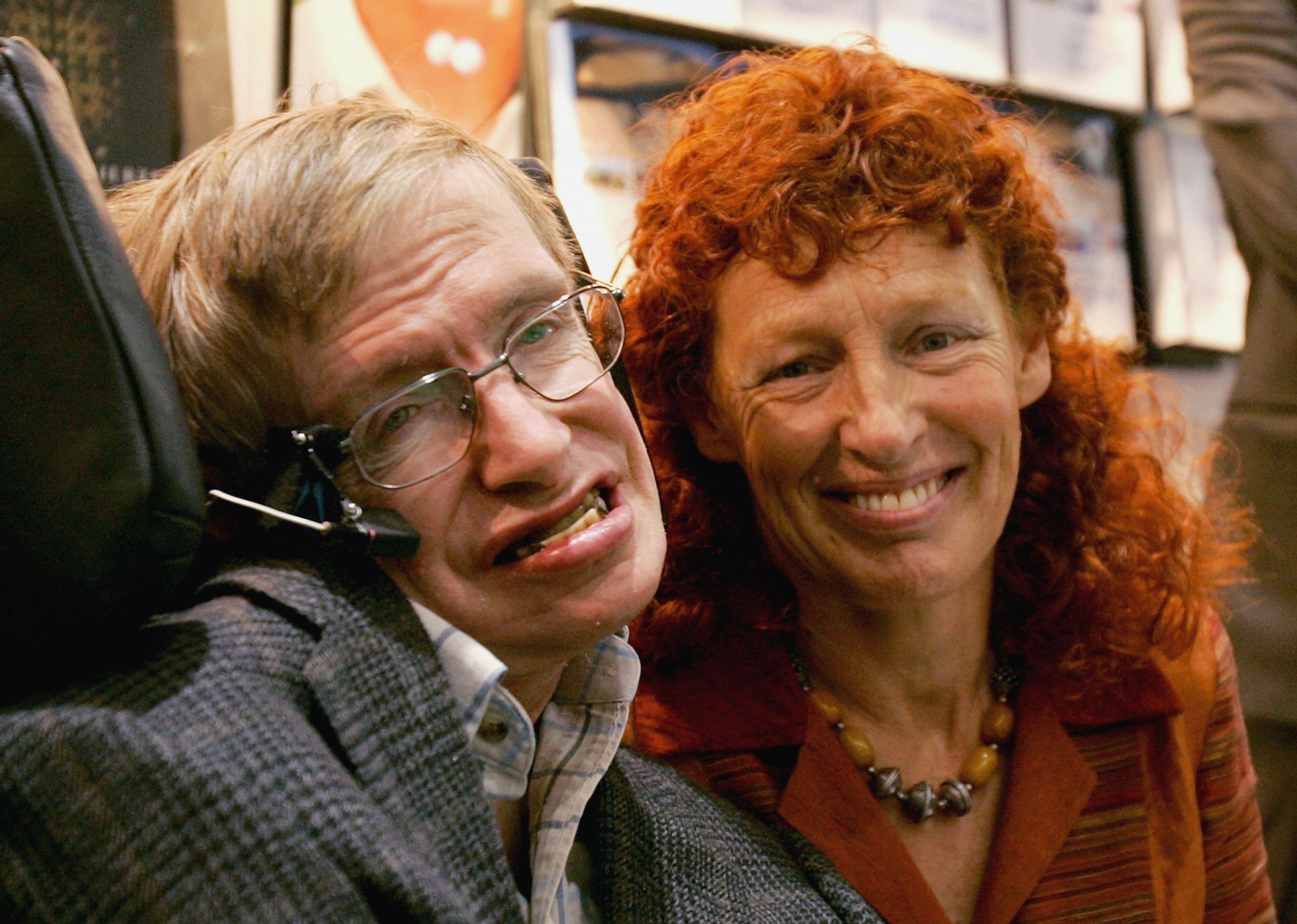 British physicist Stephen Hawking died Wednesday at 76 at his home in Cambridge, England. Hawking was diagnosed with amyotrophic lateral sclerosis (ALS)—also known as Lou Gehrig's disease—when he was 21 and suffered from the debilitating disease for the rest of his life. Confined to a wheelchair and incapable of speaking, he nevertheless became one of science's greatest stars—a physicist as famous as Albert Einstein.
But amidst the glory, there were dark rumors of abuse at the hands of Hawking's second wife, Elaine Mason. They first met in the 1980s, during her years working as one of his caretakers. The pair grew close, and she left her husband of 15 years, David Mason, and their two children. Hawking had already separated from his first wife of more than 25 years, Jane Hawking in 1990. Following their divorce, in 1995, he married Mason.
Hawking and Mason evenutally divorced, 11 years later. It's unclear what led to their separation, but rumors of Mason's alleged abuse surfaced after Hawking sustained multiple mysterious injuries over a period of several years during their marriage. Mason was also accused of leaving him to urinate on himself, allowing him to suffer heat stroke and breaking his wrist. Witnesses even said they saw Mason engage in "vulgarity-strewn explosions directed at her husband," Vanity Fair reported.
Both Hawking and Mason denied the allegations of misconduct, and two police inquires filed to turn up any evidence to substantiate criminal acts. The case was dropped in 2004.
Still, an unidentified woman who claimed to have previously worked for Hawking insisted that Mason has treated the physicist poorly. "She is the reason I left. It's the reason everyone leaves," the unnamed woman told the Daily Mail. "It's impossible to reconcile the way she treated Stephen with the ethics of our profession."