Was the Underground Railroad Real? How Enslaved People Used Network to Escape From the South
The Underground Railroad, from Oscar-winning film-maker Barry Jenkins, premieres on Amazon Prime Video on May 14.
The drama is based on the Pulitzer-winning novel of the same name by Colson Whitehead. It is set in the early 1800s and follows an enslaved woman's desperate bid for freedom.
The show and the book are set in an alternate reality, in which the Underground Railroad is a literal subterranean train system.
The actual Underground Railroad was a network of people offering shelter and aid to enslaved people escaping from the South. Members included escapees as well as abolitionists who helped slaves get to the North.
According to History.com, the movement "developed as a convergence of several different clandestine efforts."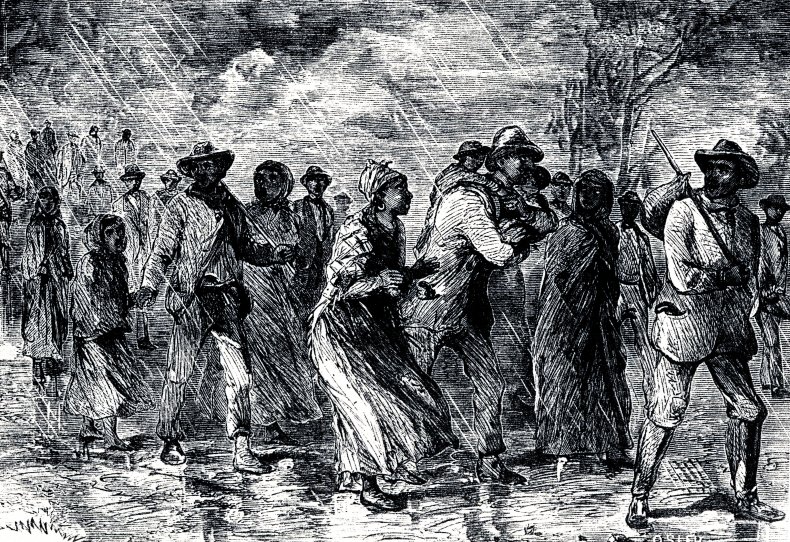 It is estimated that about 100,000 people escaped slavery through the network, according to the book March Toward Freedom: A History of Black Americans.
People known as "conductors" provided guidance along the route as enslaved people traveled by night, usually on foot. The escapees took shelter in various hiding places, or "stations" along the way, typically in barns, churches and basements.
One of the best known conductors was Harriet Tubman, who escaped slavery herself before rescuing others.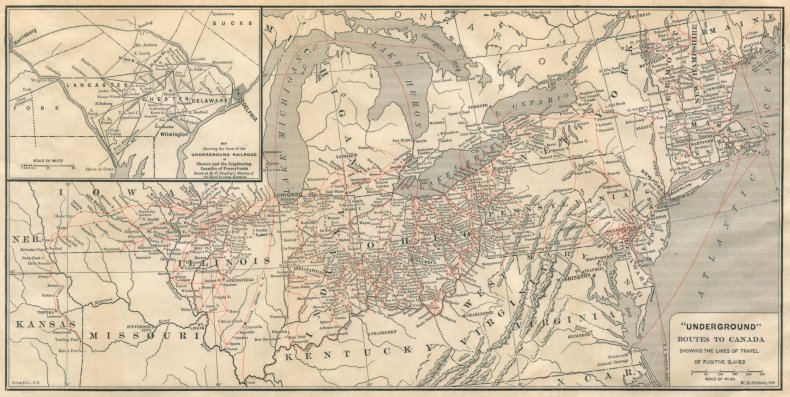 "We just barely scratched the surface of what this world was actually like, of how militaristic it actually was," Jenkins told The Independent about the TV series.
"This show scared the s*** out of me," Jenkins said to Rolling Stone. "It still scares me. I was looking for a very big apple to take a bite out of. I found that in this show. And I think I had to be terrified of this thing in order to realize I've got to pour so much love into it, to really open myself."
Newcomer Thuso Mbedu plays the lead role of Cora Randall in the Amazon series.
The official synopsis reads: "After escaping a Georgia plantation for the rumored Underground Railroad, Cora discovers no mere metaphor, but an actual railroad full of engineers and conductors, and a secret network of tracks and tunnels beneath the Southern soil.
"Over the course of her journey, Cora is pursued by Ridgeway (Joel Edgerton), a bounty hunter who is fixated on bringing her back to the plantation she escaped; especially since her mother Mabel is the only one he has never caught.
"As she travels from state to state, Cora contends with the legacy of the mother that left her behind and her own struggles to realize a life she never thought was possible."