Washington Abduction: Group in Plastic Jumpsuits Possibly Kidnapped, Ziptied Victims at Olympia's Heritage Park, Police Say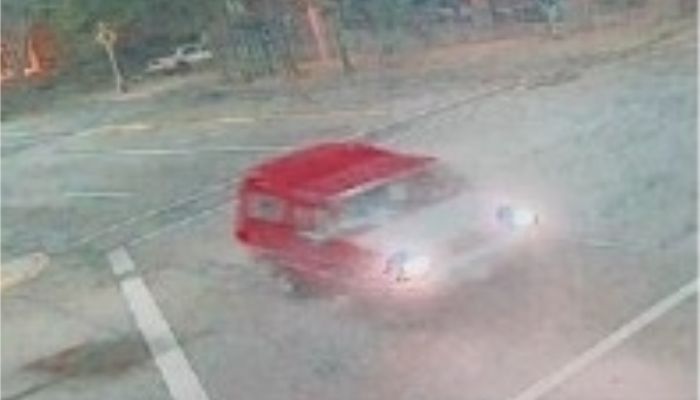 UPDATE: 3:14 p.m. EDT— The Washington State Patrol posted on Twitter that the possible abduction was confirmed to be a hoax. Everyone involved has been identified and detectives are continuing with an investigation. Any charges to be brought against those involved will be determined by the prosecutor's office.
Original story:
Washington State Patrol (WSP) officers asked for the public's help in solving a possible abduction that occurred on Wednesday at Heritage Park in Olympia, Washington, involving five to six suspects and three victims.
In a press release issued Thursday, WSP explained that the agency received reports of a possible abduction around 10:30 p.m. local time on Wednesday. Witnesses told state troopers that a group of five or six men wearing white plastic jumpsuits and hoods grabbed three victims and tied them up with zip ties. Newsweek reached out to WSP but did not receive a response in time for publication.
The ages and descriptions of the victims have not been released, but a witness said one of the victims may have been a young female child between the ages of four and six years old. Witnesses explained that during the alleged abduction, the victims yelled for help and asked for someone to call 911.
When troopers arrived on the scene, the suspects had already fled with the victims in what witnesses described as a red Ford pickup with a gray or white hood. Its license plates are from Washington or Oregon, according to the press release.
Detectives canvassed the area for evidence and shared two photos, taken from surveillance footage, of a vehicle believed to be the car used in the alleged abduction. Anyone with information about the incident is encouraged to contact the Criminal Investigation Division at 360-704-2959 or by email at sistips@wsp.wa.gov.
One Twitter user commented on the tweet and wondered why no one found it suspicious that there were people in white plastic jumpsuits.
"We need to do more than standby and record or just watch," the Twitter user added.
Other users surmised that the witnesses were likely scared to intervene and applauded them for calling the police and providing as much information as they could to help secure the victims' safe return.
As of Thursday morning, an AMBER Alert had not been issued for any of the victims. AMBER Alerts are only sent out after law enforcement confirms an abduction has occurred.
In Washington state, first-degree kidnapping is considered a Class A felony and punishable by up to life in prison and a fine of up to $50,000. Second-degree kidnapping is punishable by up to 10 years in prison and a fine of $20,000.
Heritage Park closes at 9:00 p.m. PDT during the months of April to October and the security of the park is monitored by Washington State Patrol.