Washington Airport Operators Applauded For Refusing To Serve ICE Deportation Flights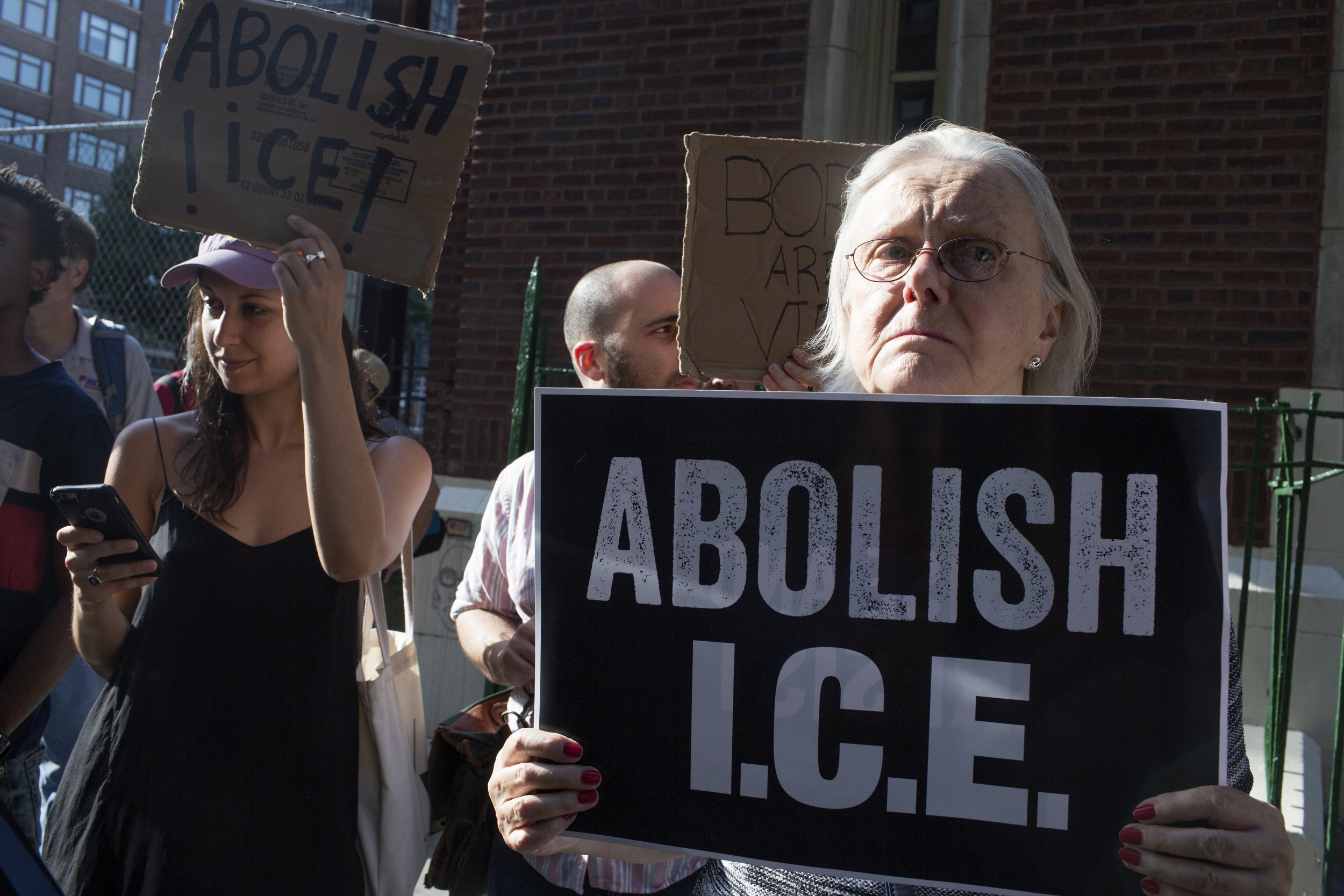 Aviation operators in a Washington state county have vowed to stop serving flights carrying immigration detainees being deported out of the country by the U.S. Immigration and Customs Enforcement (ICE) agency.
In a statement on Thursday, King County, named after Martin Luther King Jr., announced that operators at King County International Airport would no longer be serving Swift Air flights that researchers from the University of Washington had identified as a charter for ICE. This leaves the immigration agency with no ground support for immigration transfers.
The decision comes after King County Executive Dow Constantine issued an executive order on April 23. The order directed King County's airport to amend its lease practices in hopes of seeing ICE banned from being able to deport immigration detainees from its runways. The move came a year after the county learned that its airport was being used to deport thousands of immigration detainees out of the country.
Constantine's office said Modern Aviation, an airport operator that had been servicing Swift Air flights, had vowed to stop doing so in the future. Meanwhile, the two other providers at the airport, Kenmore Aero Services and Signature Flight Support, said they would not be stepping in to fill the gap.
King County's recent efforts to block ICE from carrying out deportations from its airport have sought to prevent further thousands from being deported from the Washington airport, with Constantine asserting in his April directive that ICE's deportations "raise deeply trouble human rights concerns that are inconsistent with the values of King County."
On Thursday, Constantine said he was "heartened to learn that Fixed Base Operators at our airport have decided to accommodate the values of the people of King County."
"We are a welcoming community that respects the rights of all people. We do not want to see our publicly owned airport used for the wholesale deportation of immigrant detainees, and I applaud Modern Aviation for its civic-mindedness," Constantine said.
ICE had less favorable reaction, however, with agency spokesperson Tanya Roman telling Newsweek in a statement that federal immigration law already "provides extensive and rigorous procedures to be followed before an alien can be ordered removed from the United States, including a full and fair opportunity to pursue asylum and other forms of relief and protection from removal."
"Once removal is ordered, generally by a federal immigration judge, it is the job of U.S. Immigration and Customs Enforcement (ICE) to efficiently carry out the removal order," Roman said. "ICE removes thousands of aliens each year, and does so humanely and in full compliance with domestic law and U.S. treaty obligations."
"To suggest that the enforcement of federal immigration laws is somehow a human rights violation is irresponsible and reflects either a profound misunderstanding or willful mischaracterization of those laws and of the proper roles and responsibilities of the federal government and states and localities in ensuring that the laws are properly administered," the ICE spokesperson said.
Roman added that in the agency's view, it was "unfortunate to see yet another example of local policymaking aimed at intimidating ICE and our partners, particularly when such policies harm the very communities whose welfare they claim to protect, by making it more difficult to remove criminal aliens who prey upon the innocent."
According to a report isued last week by the University of Washington Center for Human Rights, ICE has deported more than 34,000 people over the last eight years using King County's Boeing Field. The report cited data obtained in December 2018 through an FOIA request by the UW Center for Human Rights.
The data from the Alien Repatriation Tracking System (ARTS) database showed that 34,400 passengers had departed Boeing Field on 466 deportation flights from 2010 to December 2018. The average monthly number of people on flights leaving the field ranged from a high of 544 per month in 2011 to a low of 238 per month in 2015.
While the report noted that King County did not have any contract with ICE, "nor does it reap major revenue from deportation flights," it said the county did provide the "infrastructure through which private parties, acting under contract with the Department of Homeland Security and its contractors and subcontractors, profit from operating the deportation machine."
This article has been updated with a statement from ICE.