Man Arrested for Breaking Veteran's Jaw in Face Mask Dispute
A man was arrested on Saturday for repeatedly punching a partially disabled veteran in the lobby of a Washington hotel on July 18, following an alleged exchange with the suspect's girlfriend over her not wearing a mask.
Hansen attacked the 72-year-old veteran as he was sitting in a chair in the lobby of the Red Lion Inn and Suites in Kent, police say.
In CCTV footage the veteran is seen sitting with his cane, when a man in a face covering approaches him with a small dog in tow. The pair exchange words. The man, while standing over the veteran, punches him four times, resulting in the veteran being treated for a broken jaw and corneal abrasion, police say.
Kent Police say the veteran explained that he had made comments about the suspect's girlfriend having no face covering, before the attack, reported Q13 FOX.
After a call out to the public for information and a possible $1,000 reward for information that led to his arrest, police received an anonymous tip on Friday. Suspect Cody P. Hansen was arrested at his home in the city of Spokane on Saturday over the alleged offense.
Hansen's bail is set for the sum $10,000 for the alleged assault. The suspect was also found to have a current warrant out for his arrest as a result of skipping probation in Alaska on dangerous drug charges.
The suspect was delivered to Spokane County jail before awaiting transfer to King County detention center.
Newsweek has contacted Spokane Police and Kent Police for comment and further information on the case.
The aforementioned incident is part of a wave of mask-related violence in the U.S. during the coronavirus pandemic, with tensions rising between those for and against face coverings.
Some complain wearing a face-mask is a violation of their freedom. Wearing a face mask helps reduce the spread of coronavirus and prevents unnecessary death.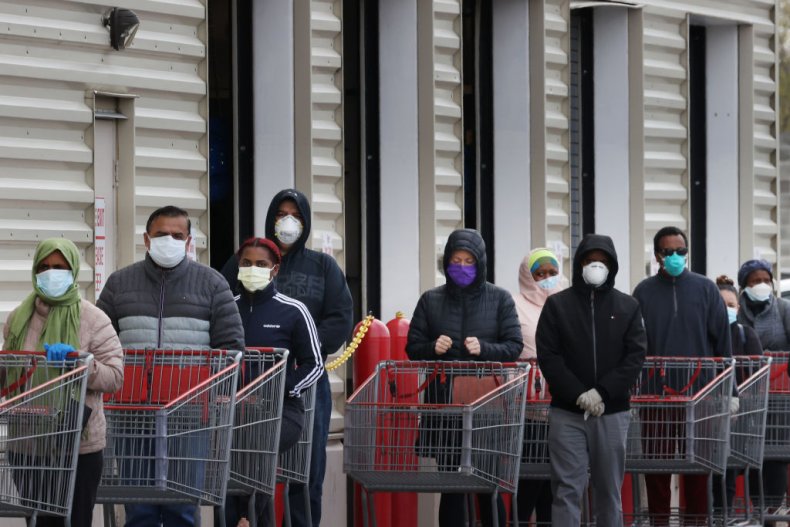 The Centers for Disease Control and Prevention (CDC) has asked for Americans to wear face masks in the fight against COVID-19.
"Cloth face coverings are one of the most powerful weapons we have to slow and stop the spread of the virus – particularly when used universally within a community setting," said CDC Director Dr. Robert R. Redfield. "All Americans have a responsibility to protect themselves, their families, and their communities."
President Donald Trump implied in June to the Wall Street Journal thatface masks could be counter-productive to the coronavirus pandemic. "People touch them. And they grab them and I see it all the time. They come in, they take the mask. Now they're holding it now in their fingers. And they drop it on the desk and then they touch their eye and they touch their nose. No, I think a mask is a — it's a double-edged sword," said the President.
In July, Trump did a u-turn on his mask stance and tweeted an image of him wearing a mask, referring to it as "patriotic."