Washington Boy, 1, Survives 70-foot Fall From Apartment Window After Miraculous Save by Car
A man's decision to ride his bicycle to work instead of driving his car saved the life of a 20-month-old child, who fell from an apartment window six stories up.
Edward Lu usually took a blue Mazda to his job at Microsoft, but on Wednesday he decided to commute on two wheels.
The roof of the car he left behind broke the fall of a toddler who fell from an apartment block in Redmond, on the outskirts of Seattle, Washington.
A dent was left in the roof of the car marks where the boy had landed and the impact knocked out the interior lights.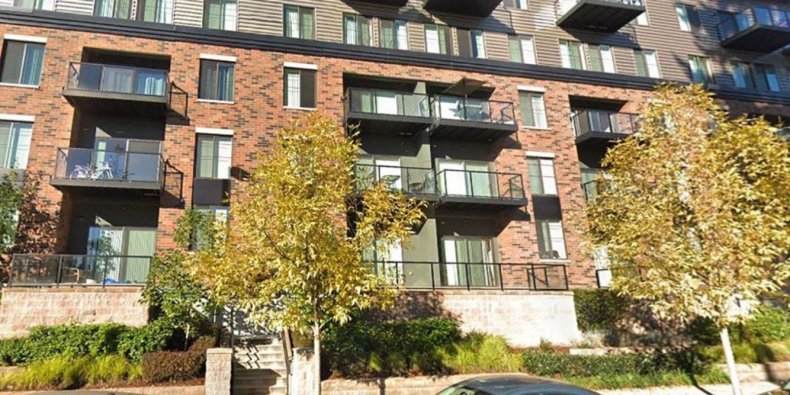 Lu told local news network Q13 Fox about the impact his transport decision had.
"If I had driven in today I don't know what would've happened. We're all lucky I guess that I biked in rather than driving," he said.
When asked if it was a miracle, he said, "I can't say I do normally but this time, I don't know how else to term it."
Police said that the toddler was in a room alone with an open window close to the floor while his mother and two siblings were in another room. The boy is thought to have leaned onto the screen and popped it out.
Redmond Police Public Information Officer James Perry said: "The four-year-old sister discovered her brother was no longer in the room and came out screaming to the mom that something bad had happened."
"It's about 60 to 70 feet; if the car hadn't been there this would've been a completely different story. The denting on top of the car suggests it absorbed a lot of the impact from the child," Perry added.
"There are a lot of things that came into play that allowed that child to land on the car the way that he did. The boy landed in a way where the car absorbed enough of the impact that he was awake and crying when paramedics arrived," Perry told Kiro 7.
The child was taken to hospital, where he is in a serious but stable condition.
Earlier this week, a six-year-old girl in China managed to survive a 26-story fall, landing on a massive plastic awning.
The unnamed girl fell from a building in Chongqing City on April 2, and only suffered a broken right hand, the Chongqing Daily reported.