Washington D.C. Airport Held up by Turtle on the Asphalt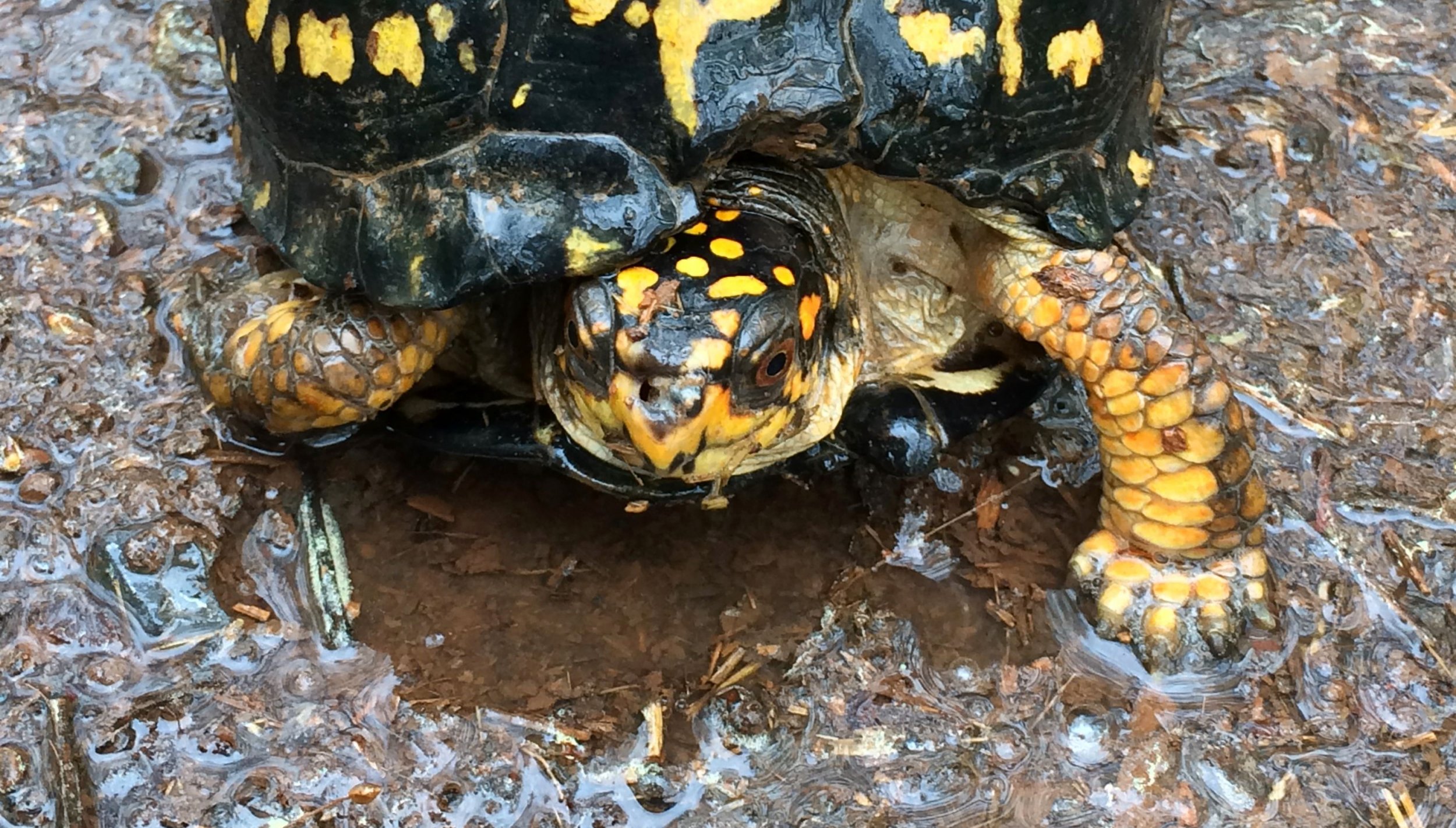 Few cities hold the kind of power encased in the lines of the District of Columbia, but the jet-setting elite found themselves inconvenienced by a surprising foe on Monday.
A flight heading from D.C.'s Reagan National Airport was slowed when the team spotted a turtle making its happy way across the runway.
Related: Nine facts to "shellebrate" World Turtle Day
Audio posted by ABC 7's Transportation Reporter Sam Sweeney heard the flight team radioing into air traffic control tower to let them know "we got a turtle crawling across the [runway]."
When asked whether the turtle is traveling eastbound or westbound, the pilot responds "it's traveling southwest." Careful readers may be able to spot a good pun there. Five minutes later, after a few updates, the pilot says "looks like he's heading back to grass."
Ten minutes later, according to the audio, the United Express flight to Chicago was cleared for take off.
Reagan National Airport responded to the audio with a comment mocking the area's notorious political scandals: "#turtlegate" the airport wrote, followed by an adorable turtle emoji.
The organization City Wildlife, an animal rescue group in Washington D.C., says that the city's proximity to large parks, as well as the Potomac River and the Chesapeake Bay, mean there's a diverse set of animals to be found in the metro-area.
Though not the only species of turtle found in the area, the most common is the Eastern Box Turtle, according to City Wildlife.