Who Are the Moderators of the D.C. Democratic Debate? Dana Bash, Jake Tapper and Ilia Calderón to Moderate In Nation's Capital
Vermont Senator Bernie Sanders and former Vice President Joe Biden will face off Sunday in the eleventh presidential debate, which will have three moderators.
The Washington, D.C., debate, which is co-hosted by CNN and Univision, will be moderated by Univision's Ilia Calderón and CNN's Dana Bash and Jake Tapper. Univision anchor and moderator Jorge Ramos was originally set to moderate instead of Calderón but was asked not to participate because of possible coronavirus exposure.
Ramos was "in proximity with someone who was in direct contact with a person that tested positive for coronavirus," Democratic National Committee communications director Xochitl Hinojosa wrote in a statement. "Both Mr. Ramos and the person he was in contact with are in good health and symptom free. Despite being cleared by medical professionals and out of an abundance of caution, Jorge has decided to step aside from participating in the upcoming March 15 democratic debate."
Ramos' decision not to participate came as the debate was moved from Phoenix to Washington amid concerns about the nation's coronavirus outbreak. Hinojosa also said the debate would not have a live audience. "Our number one priority has and will continue to be the safety of our staff, campaigns, and all those involved in the debate," she wrote.
Ahead of the debate, Biden leads Sanders with 881 delegates. Sanders has 725, while Representative Tulsi Gabbard of Hawaii has only two. All the other Democratic candidates have dropped out. Whichever candidate receives 1,991 delegates before the Democratic National Convention in July will be nominated. If neither receives the required number, there will be a brokered convention, with the vote going to the superdelegates.
Here is some background on the three moderators for the debate, which will place just two days before Arizona, Florida, Illinois, and Ohio hold primaries.
Jake Tapper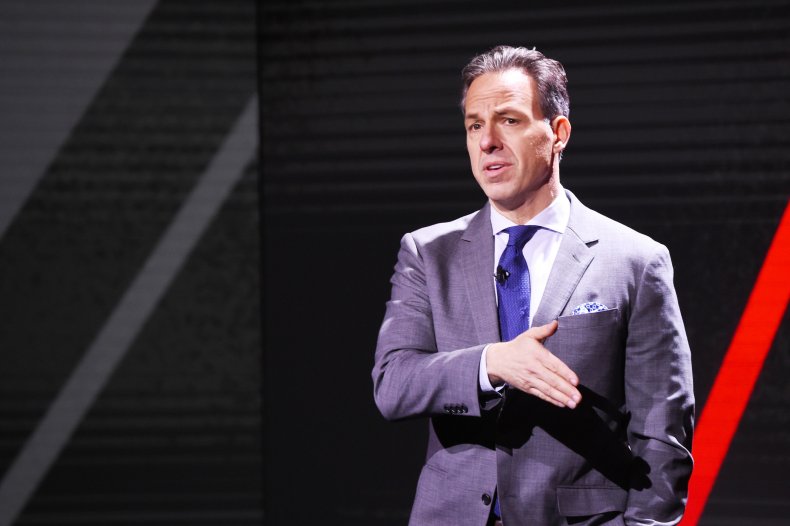 This is Tapper's second time moderating a Democratic presidential debate, after doing the second debate last July in Detroit. CNN's chief White House correspondent, Tapper also hosts the weekday show The Lead With Jake Tapper and Sunday morning's State of the Union. Before joining CNN, Tapper was a senior White House correspondent for ABC News. He has received four Merriman Smith Memorial Awards from the White House Correspondents' Association for his work.
Dana Bash
Bash also moderated the second Democratic debate. A CNN political correspondent, she began her career as a weekend producer for CNN weekend programs like Inside Politics. While a student at George Washington University, Bash interned with NBC, CBS and CNN. In 2010, she was given the Dirksen Award from the National Press Foundation for reporting on congressional earmarks and senatorial holds.
Ilia Calderón
Calderón is a Univision anchor for its evening newscast along with Ramos, which she has done since December 2017. Before joining Univision, Calderón was a reporter for Telemundo, hosting the weekend edition of Noticiero Telemundo and a segment on a morning show.